Obi-Wan Kenobi is shaping up to be the most popular live-action Star Wars series to date, and its latest chapter served as a reminder of why fans were so eager to see Ewan McGregor and Hayden Christensen together again. Their characters share a tense reunion in Obi-Wan Kenobi Episode 3, and it leaves fans to wonder how things will play out when the release date for episode 4 arrives.
[Warning: Major spoilers ahead for Obi-Wan Kenobi Episode 3.]
Darth Vader and Obi-Wan meet again in 'Obi-Wan Kenobi' Episode 3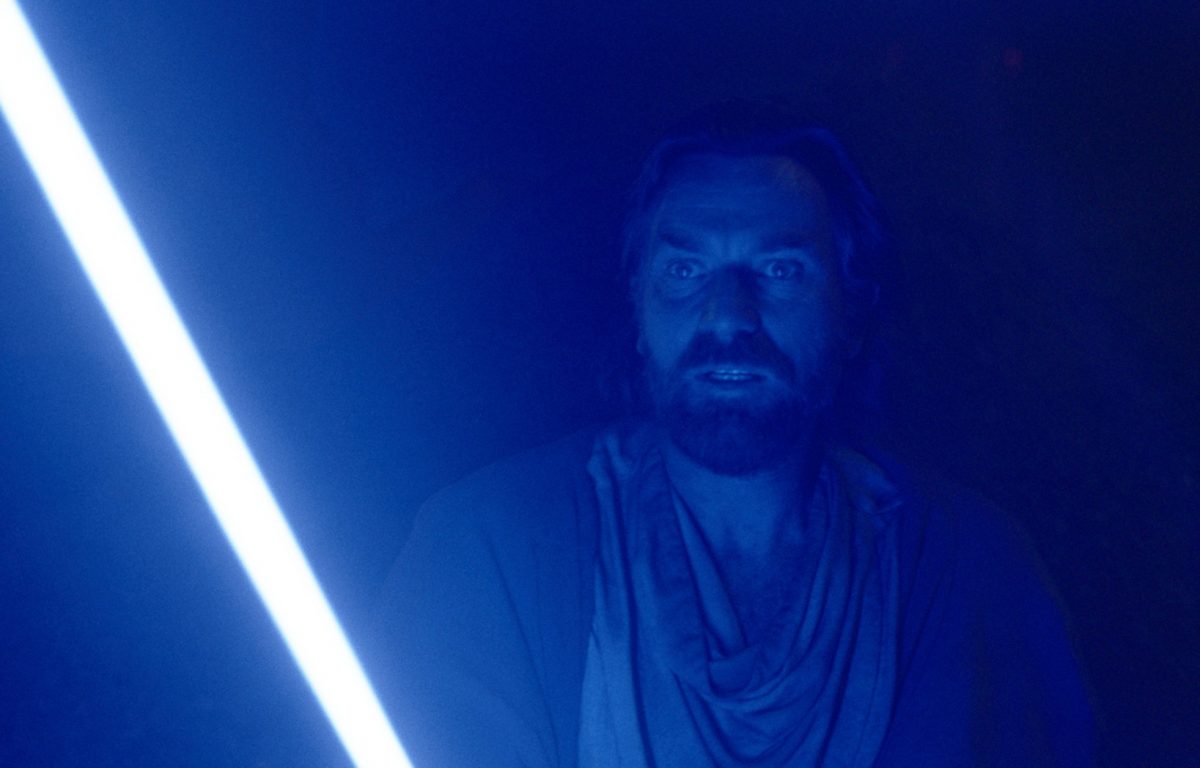 Obi-Wan Kenobi Episode 3 brings Darth Vader into the hunt for his former Jedi Master. That alone makes for a tense chapter, as it's clear the Sith is still angry about their falling out. He's just as eager to find Obi-Wan as Reva (Moses Ingram). And when that pair teams up, there's no amount of running or lying that can get the Jedi and Leia (Vivian Lyra Blair) away fast enough.
Of course, Obi-Wan and Leia still attempt to outrun their enemies — this time, by traveling to a planet called Mapuzo. Unfortunately, the Empire maintains a strong presence there. A new ally named Tala (Indira Varma) — formerly a pawn of the Empire herself — helps them find a safe house to hide in. However, Darth Vader's arrival pushes Obi-Wan to action. He tells the two to protect themselves while he distracts his former padawan.
When Darth Vader finds Obi-Wan, the two share a tense reunion, during which Vader overtakes his former master with ease. It's only thanks to Tala that the Jedi walks away from the encounter alive. Still, he's knocked out and badly burnt — a surefire sign he's out of practice after years on Tatooine. He's not the only one who ends episode 3 in serious trouble, either.
After Tala leaves Leia alone, Reva uncovers her hiding spot. With Obi-Wan unconscious and unable to protect her, it's hard to say what will happen from here. Fortunately, the release date for Obi-Wan Kenobi Episode 4 isn't too far off.
When does 'Obi-Wan Kenobi' come out on Disney+? Episode 4 release date and time
Although fans know that Obi-Wan and Leia survive well beyond Obi-Wan Kenobi Episode 4, leaving them in danger has left many anxious for its release date. So, when does the next chapter arrive on Disney+?
Despite premiering on a Friday, new episodes of Obi-Wan Kenobi are set to debut on the platform every Wednesday. The fourth installment will arrive on June 8, with the remaining two available to stream on the following dates:
Episode 5 – June 15
Episode 6 – June 22
It's hard to believe we're already crossing the halfway point of this series, even if things are coming together much more quickly than they did in The Book of Boba Fett.
As for what time viewers can anticipate episode 4, Disney+ usually drops new episodes around 12 a.m. PST or 3 a.m. EST. Those committed to avoiding spoilers will want to watch it as soon as possible. So, what can they expect going in?
What to expect when episode 4 hits Disney+
With Obi-Wan burnt and defeated, it's hard to say what will happen when the release date for Obi-Wan Kenobi Episode 4 arrives. He'll obviously survive his wounds, but that's where our knowledge ends. How he'll get Leia back remains a huge question, especially given his current condition.
Unfortunately, Disney+ doesn't release episode titles or teasers ahead of time for its Star Wars series. With that in mind, the fourth chapter could go just about anywhere.
It seems unlikely Reva will get Leia back to Darth Vader, but not impossible. The series has already thrown a few curveballs our way, confirming that Leia met Obi-Wan before A New Hope — something few previously thought possible. Still, a Vader and Leia interaction would be harder to explain away. It's more likely someone will rescue her from Reva.
Tala's always an option, as is a recovered Obi-Wan. Of course, we could also get another Star Wars cameo next week. We'll have to wait and see how things pan out. Thankfully, the next chapter is under a week away.
Obi-Wan Kenobi Episode 4 debuts on Disney+ on June 8, 2022.
Source: Read Full Article