"Unexpected" is TLC's answer to MTV smash hits "Teen Mom" and "16 and Pregnant." Sort of a combination of the two, "Unexpected" follows teenaged couples from the beginning stages of their pregnancies to raising their children. The show also focuses on the teens' parents and how the stress of kids having kids affects their lives and relationship, per TLC's show description.
"Unexpected" has also partnered each season with Power to Decide, a non-profit focused on reducing teen pregnancies. The organization releases discussion pamphlets regarding the show in hopes to "spark meaningful conversations about unplanned pregnancy." 
Since Season 4 ended earlier this year, fans have been chomping at the bit for details about Season 5. Who is coming back? Are there going to be any new teen moms? When is it coming? And what's going on with McKayla? Fear not, "Unexpected" fans, because here's everything we know so far and all of the tea.
When can we expect it?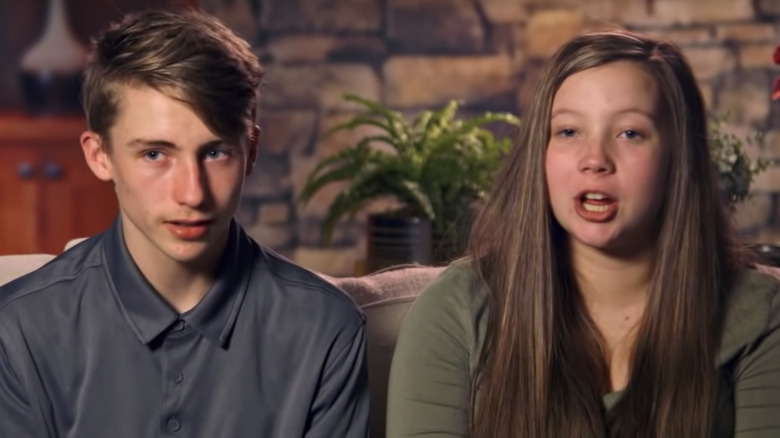 There is currently no official release date for Season 5 of "Unexpected," but if history is any indicator, we can probably expect it sometime soon. According to IMDb, Season 1 and Season 4 began airing in November and December, respectively. Meanwhile, Season 2 and Season 3 both began airing in August. Given that it's already late August and there is still no news of a release date, we can most likely expect Season 5 to come out by the end of the year. Season 4 didn't premiere until December 20, so there's still plenty of time.
"Unexpected" aired on Sunday nights until last year when it switched to Mondays for Season 4. It seems more likely right now that Season 5 will keep that Monday time slot instead of going back to Sundays, but in this topsy-turvy world we live in, anything is possible. Perhaps Season 5 could move to a different night altogether.
Who's coming back?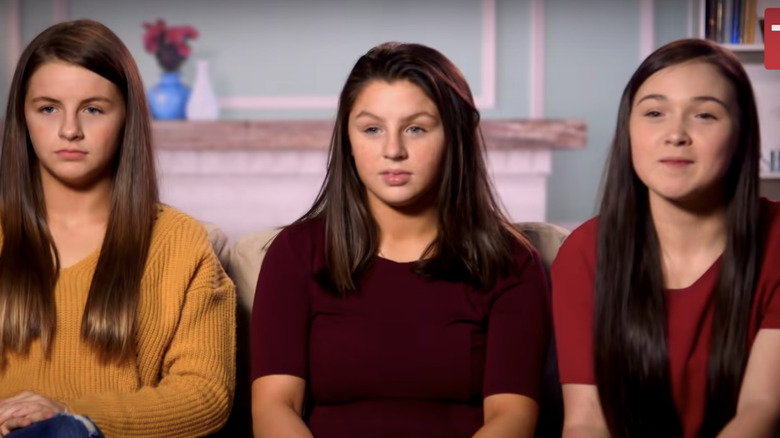 The official cast for "Unexpected" Season 5 has not yet been announced, but that hasn't stopped fans from sleuthing. According to Starcasm, Season 5's cast leaked in a private Facebook group called "Everything TLC Unexpected." While all leaks should be taken with a grain of salt, Starcasm claims the group has a "stellar track record" thanks to its members' connections to the cast.
According to the leak, Season 5's cast will include Lilly Bennett, Jenna Ronan, Tyra Boisseau, and her sister Tiarra Boisseau. There will also be a new cast member this season, Taylor Williams. Taylor is Tyra and Tiarra's cousin, and like Tiarra, Taylor is pregnant with her second child. Longtime fans may recognize Taylor from Season 1, where she was briefly featured as she, Tyra, and Tiarra all became pregnant within a year of one another.
Reanna Cline and Taron Ward will not be returning after they were mysteriously removed from the second half of Season 4. The show stopped airing inexplicably for more than a month last season, leaving viewers confused. When the show returned, Reanna and Taron were almost completely cut out of it. No official reason for the hiatus or for the couple's departure has been given, but rumors swirled that the couple was booted from the show. Reanna's sister Jarea addressed the rumors on Twitter, writing, "​​We aren't returning for personal reasons. Before anyone comes up with their own ideas of why!"
Is McKayla coming back?
Many fans want to know if McKayla Adkins will return for Season 5. Although she was a regular cast member on the first three seasons, McKayla and her children's father, Caelan Morrison, did not appear on Season 4, according to TV Shows Ace. She wasn't mentioned as part of the leaked cast for Season 5 either, but some fans held out hope after she revealed in May that she was pregnant with her third child and getting married to Ethan Tenney, per Starcasm. In a now-deleted TikTok, per the outlet, McKayla wrote, "Married in 2 weeks and baby in 9 months, life couldn't be more complete," revealing in the video that she was five weeks pregnant.
It seems highly unlikely that McKayla will return to "Unexpected," though, as she announced in June that she was quitting social media, Starcasm reports. In a long, since-deleted Instagram post, McKayla explained her reasoning. "I can't say anything without it being questioned or doubted, I can't post anything without judgement. It's horrible," she wrote. She also announced that she would be leaving behind her OnlyFans come January — though perhaps even sooner now that the site is banning adult content. McKayla was once active on YouTube, accumulating 278,000 subscribers, but has not posted there since March 2020.
McKayla ended her retirement announcement writing, "… time for something new, bye!" Perhaps something new for her is a life outside of the public eye.
Source: Read Full Article