In the early days of The Beatles, the band's principal songwriters delivered a number of tunes worthy of the Lennon-McCartney label. Appropriately, the band first No. 1 single in America ("I Want to Hold Your Hand") was an example of a 50-50 collaboration.
In other cases, John Lennon and Paul McCartney were recording songs they had written on their own years earlier. That's how John said he'd "never even dream of writing" one of Paul's tracks from Sgt. Pepper's. Paul had written it when he was 15 years old and trying out a jazz-standard style.
Times might have changed, but Paul didn't give up on that type of music as The Beatles pushed into their experimental period. While he recorded "Helter Skelter" early in the sessions for The White Album, Paul kept tunes like the whimsical "Honey Pie" in reserve for the same record.
Obviously, "Honey Pie" wasn't the hippest thing a rock band might release in 1968. Paul knew well that he was writing a tune like "the fruity old songs" his father used to play around the house — and he didn't care. But this type of song drove John to his breaking point in those days.
Tracks like 'When I'm 64' and 'Honey Pie' got the 'granny music' label from John.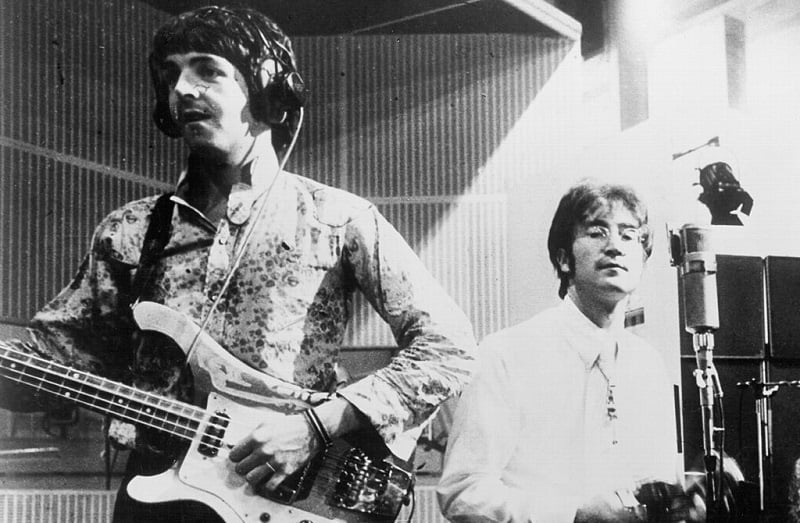 On "When I'm Sixty-Four," you get clarinets, no George on lead guitar and some chimes by Ringo. Lyrically, you got Valentines, scrimping and saving, and a summer on the Isle of Wight (if it's not too dear).
The same pattern held for "Honey Pie," which pushed the corny meter to the extreme. "I very much liked that old crooner style, the strange fruity voice that they used, so 'Honey Pie' was me writing one to an imaginary woman, across the ocean, on the silver screen," Paul later said (per Beatles Books).
To John, these tracks amounted to "granny music," which included anything you could tap-dance to (or imagine someone singing in a top-hat). As John stretched the boundaries of Chuck Berry rock with tunes like "Come Together," his old songwriting partner wasn't afraid of going full Fred Astaire.
Not only did this make for some odd pairings on The White Album (like "Yer Blues" preceding "Mother Nature's Son"); it served to highlight the deep divide between John and Paul. Before the album was pressed, they came close to fighting one another in the studio.
The situation came to a head while recording 'The White Album.'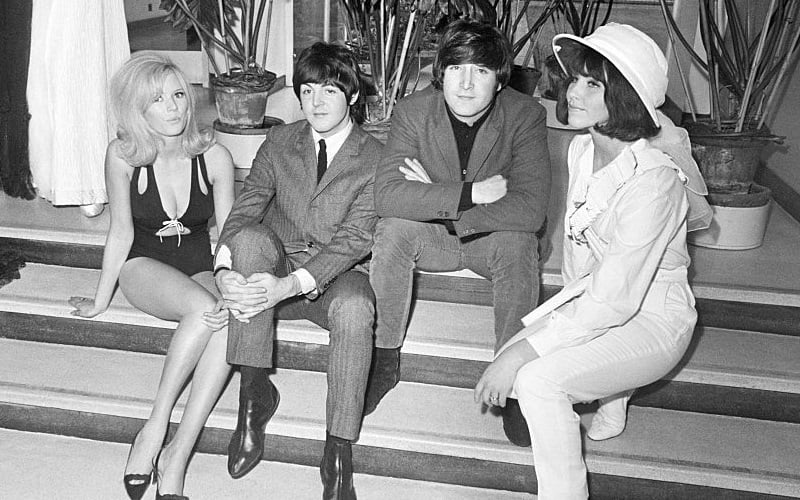 Paul nicknamed The White Album "the tension album" partly for this reason. Geoff Emerick, the sound engineer on several late Beatles records, recalled that John definitely reached his breaking point in the summer of '68 — about a year before he decided to leave the band.
When slogging through the endless sessions for Paul's bouncy "Ob-La-Di, Ob-La-Da," John's annoyance was palpable. "This was a McCartney composition that Lennon openly and vocally detested … as more of Paul's granny music sh*t," Emerick wrote in Here, There and Everywhere.
After the fourth or fifth day of Paul fiddling with the song, John stormed out of the studio to get stoned. A few hours later, he returned and screamed at the top of his lungs about how intoxicated he was. Then, John declared he had found the best way to open "Ob-La-Di, Ob-La-Da."
Paul, frustrated and insulted, got in John's face and looked ready to fight him, Emerick recalled. After a brief standoff, they didn't brawl. Instead, Paul accepted John' suggestion for the piano intro on the song.
Soon after, they could make records as they saw fit — The Beatles weren't a band anymore. Paul would make music under his own name and with Wings. As for John, he did the same with Yoko.
See also: What Paul McCartney Was Really Singing About in His Classic 'Blackbird'
Source: Read Full Article