Real Housewives of Beverly Hills had social media buzzing earlier this week thanks to leaked messages from star Lisa Rinna. The topic was friend of the show Kathy Hilton's reported meltdown in Aspen when she apparently quit filming and sent out cease and desists. According to the former soap star, all of this went down because Kathy is a "racist" and "homophobic."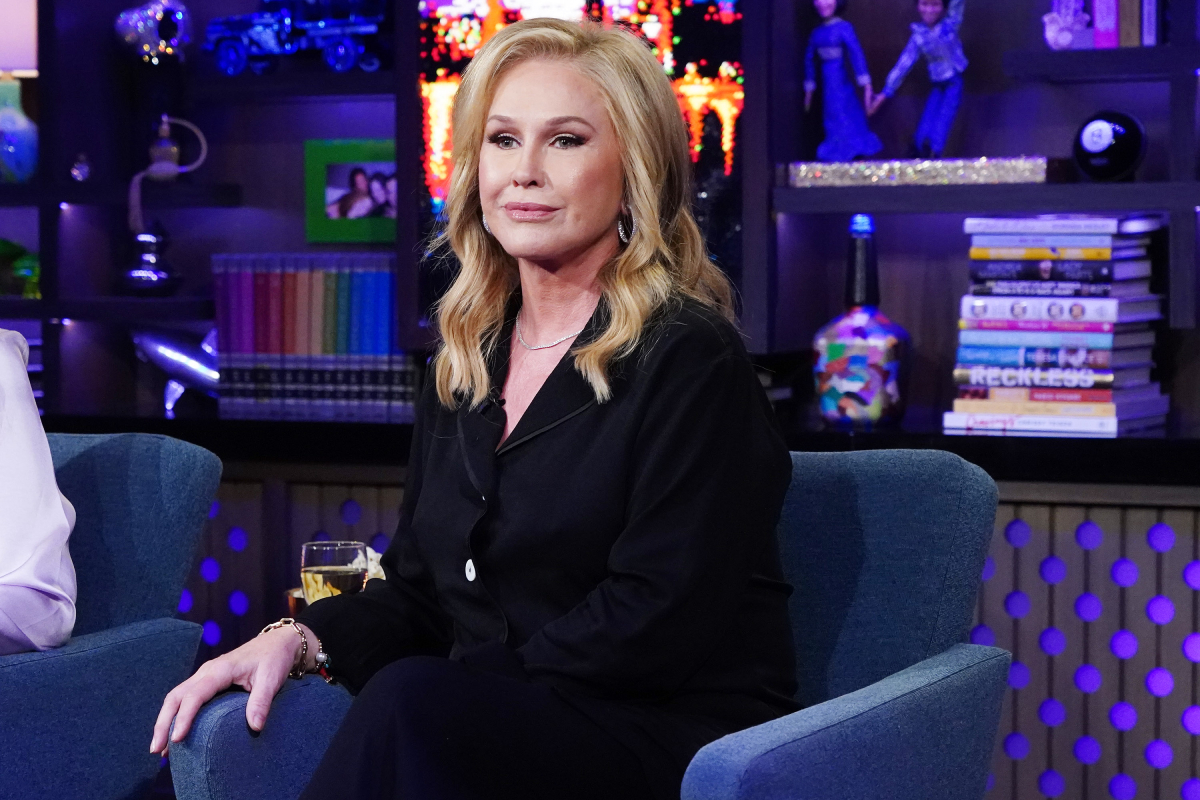 Did Kathy Hilton have a meltdown in Aspen during season 12 of 'RHOBH'?
The ladies of Real Housewives of Beverly Hills went on a cast trip to Aspen earlier this year while filming season 12, and something major went down. While the details are still unclear, reports emerged claiming there was a blowout among the cast over Erika Jayne and her drinking.
But then, rumors started swirling about Kathy Hilton having a meltdown after she left a comment on her husband Rick Hilton's Instagram begging him to get her "out" of the Colorado ski town. Kathy later explained that she posted that comment because she had lost her phone and she was all alone in sister Kyle Richards' rental house.
"I lost my phone, which I do. I was left in the house by myself at one point. And it was about 3:00 in the morning. My husband puts his phone in his office, and I know at about midnight he's on his iPad, and he'll be scrolling through," Kathy explained, per All About TRH.
"I knew I'd catch him by saying, 'Call me, get me out of here,' because I did have my iPad, 10 percent left, no charger. And I started getting scared, hearing all the noises. I didn't know what to do."
Did Kathy Hilton send out cease and desists?
Kathy's "meltdown" allegedly occurred when the ladies were partying at the Caribou Club and she wanted the DJ to play Michael Jackson's Billie Jean. However, when she made the request, a staffer was mean to her. The employee asked where she was from, and when Kathy replied he allegedly told her "go back to L.A."
Details get sketchy at this point, with some insiders claiming there were talks of "white privilege" and Kathy using the "N" word and "F" word because she wasn't getting VIP treatment. There have also been reports that Kathy called Sutton Stracke's assistant the "F" word slur.
Then, Lisa took a "distraught Kathy" back to the rental house, and Kathy apparently "had a fit" and started screaming and yelling. This is when Kathy apparently said she hated Kyle and called her horrible names.
Later that night, Kathy posted that message on her husband's Instagram. And then the cease and desists were allegedly sent out to silence the cast about Kathy's behavior on the trip. However, Kathy's rep has stated publicly that Lisa was never "sent a C&D," and they denied that Kathy stopped filming season 12.
Lisa Rinna calls her 'RHOBH' co-star a racist and homophobe
Leaked messages from Lisa clarify that she is not backing down from her claims. She even doubled down and made some nasty accusations about Kathy.
"I can't even look at [Kathy]; it's so hideous, and here's the thing if you're gonna be on a reality show, honey, and you're a homophobic racist, you probably should've stayed home," Lisa wrote. "We usually run the liars/narcissists off, so we have some work to do."
https://www.instagram.com/p/Cd6IK87pE_D/
The actress also told her fans to "do some googling" about the Hilton family — specifically Kathy's adult children. Video clips floating around the internet shows two of her kids using slurs, and Lisa says they "got it from their mama."
"So when it all starts coming out, do some googling and see where those words have been thrown around before," Lisa claimed. "It's all in the family, honey. And they are going to try to cover it up big time. I mean, it's already been out in the press but years ago…"
Real Housewives of Beverly Hills airs Wednesday nights on Bravo.
Source: Read Full Article