A positive reality show with a gay cast sounds like it would mostly attract a similar demographic, but Netflix's Queer Eye has become a favorite with all sexual identities. As a more socially-conscious offshoot of Queer Eye for the Straight Guy, the five cast members of QE have become superstars in their own rights and demonstrated how inspiring reality shows can be.
With so many reality shows delving into the dark side, you have to wonder how this more life-affirming show managed to sell. Considering it takes five life improvement experts and improves the lifestyles of America's most deserving heroes, it goes against the typical reality show tropes.
Now with season renewals, fans still have high expectations for what the show will continue to do.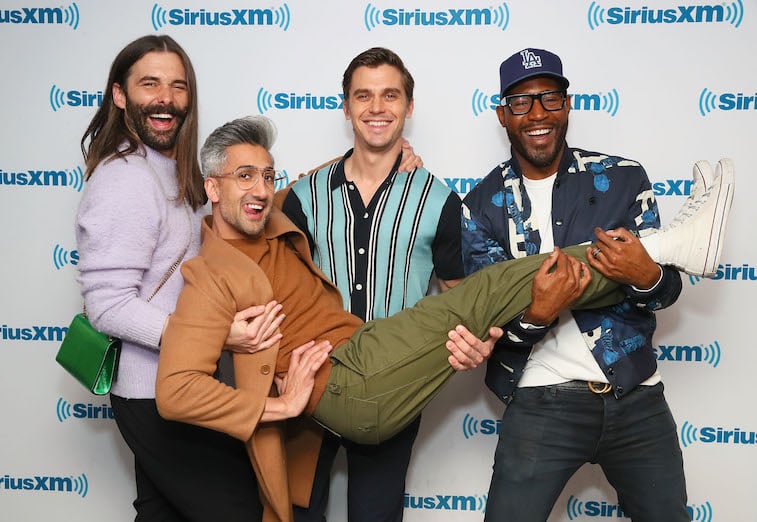 The 'Fab Five' will now have two more seasons
Netflix recently renewed Queer Eye for a fourth and fifth season, meaning Antoni Porowski, Tan France, Karamo Brown, Bobby Berk, and Jonathan Van Ness will still be providing feel-good stories about our country's most deserving people.
Positive television has truly made a comeback, even if it still isn't necessarily the norm, especially on streaming services. Queer Eye had a perfect formula, however, that hit all the right notes.
Rather than keep the show in the big cities like its forebear show did, this show goes into the smaller cities and towns where the best people live.
This is just one aspect of the show fans want to see continue. Fortunately, the show has some future plans in mind to take this further, plus some other things to keep the show interesting.
Many fans don't want to see this nearly perfect show tinkered with, if still bringing surprises.
Maintain the stories of our heroes in the Heartland
Most of Season 4 (debuting July 19) will be set in Kansas City where the five hosts will be helping give makeovers to eight different deserving individuals or families. Going to the U.S. Heartland is what this show does best to find the most humble people our country has to offer. More than a few heroes spotlighted on the show have sacrificed their own well-being for the sake of others.
In most seasons, each episode stays within one city, something fans clearly don't want to see deviate. Reportedly, the fifth season (out next year) will take place entirely in east Philadelphia.
Giving attention to one city per season will hopefully sustain, because it gives a wider picture of how many good people can live in one geographic region. Thanks to Queer Eye, we've also seen proof you don't need to go to the bigger cities on the west or east coast to find the most honorable American citizens.
Continue to focus on the stories of the people, not drama from the cast
As appealing as the Fab Five are, Karamo Brown and Antoni Porowski found themselves involved with some personal squabbles going back to the first season. They've since solved this problem by always focusing on the people they help in each episode. When they've done that, their own problems have become all the smaller.
Fans definitely want this rather than face the usual reality show feature of cast meltdowns or delving into their personal issues.
Not that star Karamo Brown hasn't given fans a glimpse of his outside troubles through a recent book. In the book, he reveals he was ticked when a lot of his scenes were cut out of Season 1.
Fans simply want more of the cast, and they're getting more
Many media outlets note fans of Queer Eye are sometimes frustrated with the long waits in-between new seasons. Before Season 4 begins, the show taped four special episodes in Japan. Called Queer Eye: We're in Japan!, this separate miniseries will expand the show's horizons to finding the best people in other countries.
All the avid watchers of the show want more recurring product from this cast, something Netflix is about to acquiesce to. Nevertheless, fans will have to wait a year until Season 5 starts, perhaps precipitating more of these international short specials to give everyone a fix.
Source: Read Full Article