Over the years the feud between Prince Andrew's ex-wife, Sarah Ferguson, and her former father-in-law, Prince Philip, has been well-documented. But recently, reports have surfaced that Fergie has another enemy in the royal family.
It's been said that Prince Charles is even more against the Duchess of York than Philip and absolutely despises her now. However, things weren't always bad between them. In fact, Charles and Fergie got along so well at one time that he wanted his first wife, Princess Diana, to be just like her. Here's more on that and why he can't stand her today.
Prince Charles wanted Diana to act like Fergie
Fergie married Prince Andrew five years after Diana had already joined the royal family and according to the princess, the newcomer fit seamlessly into her role within Britain's most famous family. However, that didn't leave Diana feeling too good as she was still having some trouble adapting to life as a royal.
The Princess of Wales told her biographer, Andrew Morton, that Ferguson "wooed everybody in this family. She left me looking like dirt." 
The duchess got along so well with her then father-in-law and brother-in-law because she excelled at many royal pastimes and sports.
Morton explained that "Diana looked at Fergie and thought, 'How on earth does she do it?' She's carriage-driving with Prince Philip, she's out shooting with Prince Charles, she's just a bundle of energy."
Diana admitted that because of that and the duchess' bubbly personality Charles once said to her, "I wish you would be like Fergie–all jolly."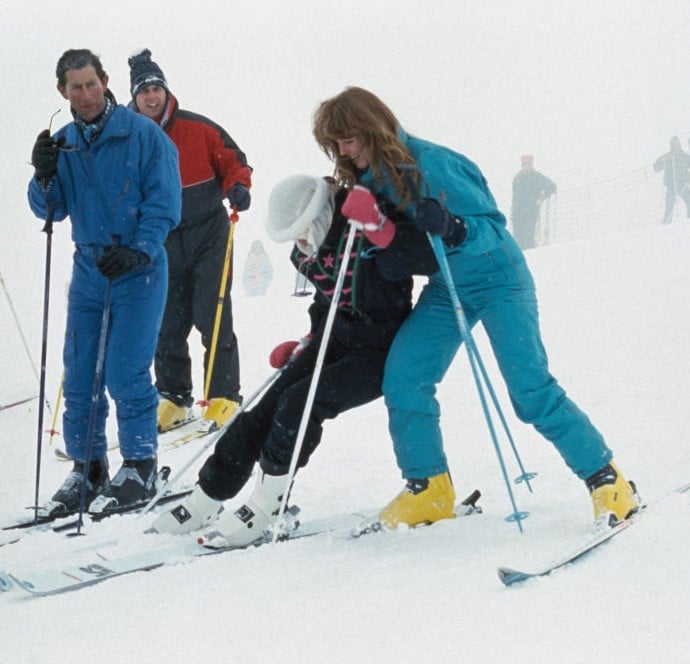 Why Charles can't stand Ferguson now
But things between Fergie and the future king changed over the years.
When Prince William and Kate Middleton wed in 2011, Ferguson was not invited to their wedding and that was expected as it was reportedly at Prince Philip's request. However, a big snub from Prince Charles came when Prince Harry and Meghan Markle tied the knot. Fergie was invited to their nuptials but not the private reception that her ex-husband and daughters, Princess Beatrice and Princess Eugenie, were because the Prince of Wales did not want her there.
An insider commented on Ferguson being snubbed from the evening party saying, "She is not a member of the royal family anymore and Prince Charles simply doesn't have time for her. He just can't see why she is still such a big part of his brother's life."
And another source told The Sun that Charles' reasoning for not wanting to associate with Fergie has to do with her taking Princess Diana's side years ago.
"Charles is not OK with Fergie. He can't stand her in reality," the source said. "They don't get on personally. There's so much baggage because he feels she sided with Diana over Camilla."
Read more: How Prince Charles' Feud With His Brother Prince Andrew Got So Bitter After This Snub
Source: Read Full Article