Michael Rainey Jr. is known for his role as Tariq St. Patrick in Power and is now on its spinoff, Power Book II: Ghost. Though the Power Universe has a number of spinoff series including Power Book III: Raising Kanan, Power Book IV: Force, and Power Book V: Influence.
Though Rainey loves being a part of the Power Universe he's recently admitted that his current TV obsession is the Starz crime drama series, BMF. Here's why he's been tuned in all season.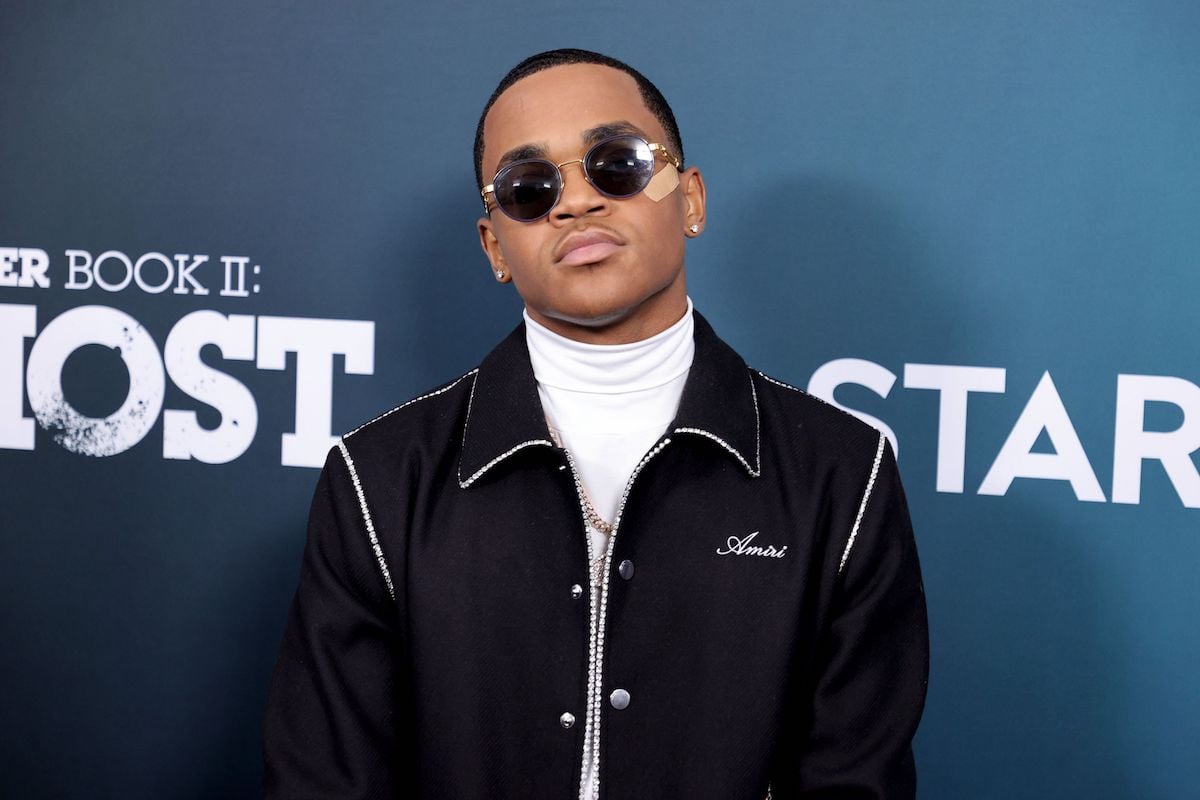 Michael Rainey Jr. revealed his favorite 'Power' Universe character
When it comes to the Power Universe, Rainey has been involved since the very beginning. Therefore, despite any perceived rivalries that the actors might joke about, it's truly all love between them. In fact, the 21-year-old has a favorite Power Universe character.
"Man, I'm just ready to see Tommy back in action," Rainey told Insider. "That's one of my favorite characters in 'Power' because he's just crazy and ruthless and he just does what he's got to do."
Michael Rainey Jr. is a huge fan of 'BMF'
Though he's focused on his role on Power Book II: Ghost, Rainey has revealed that he's actually huge fan of BMF. The series, which is executive produced by Power Universe producer Curtis "50 Cent" Jackson, follows Demetrius "Big Meech" Flenory (Demetrius "Lil Meech" Flenory Jr.) and Terry "Southwest T" Flenory (Da'Vinchi). In the late '80s, the brothers built one of the biggest drug enterprises in the country.
"Honestly, I don't even watch TV," Rainey told Digital Spy "I don't know how bad that is for me to say that, but I don't really watch TV like that. I am watching BMF though. I'm watching BMF. "I love it. I love it right now. So far, it's freaking crazy. And I'm actually happy 'cause I think we might have found a new character to hate, Lamar."
Now that Lamar has met his end, Meech and Terry will be up against someone new in season 2.
What will happen in 'BMF' Season 2?
Thankfully the rivalries between BMF and the Power Universe shows are all in good fun. Like many of us, Rainey is already anticipating what will happen with Big Meech and Southwest T when the series returns for season 2. After all, in the explosive season finale, Terry walked away from the drug game, leaving Big Meech on his own.
However, looking at the Flenory's real lives we know that Terry eventually returns. Now, BMF creator and showrunner Randy Huggins has given fans hints about what they can expect to see. "What's really interesting about Demetrius and Terry is they really didn't blow up in Detroit," Huggins said told The Detroit Free Press.
The second season of BMF could explore the Flenory's expansion into Atlanta and unpack their eventual estrangement. When the brothers were arrested in 2004 for money laundering and fraud they were no longer speaking to one another.
Source: Read Full Article