Steve Gold from Million Dollar Listing New York "struck gold" when he scored a listing at the iconic Ansonia in New York City's Upper West Side. And while the desirable listing is legendary, it is also considered to be one of the "most haunted" buildings in New York.
During the latest episode, Gold offered some history during the drive over to the listing appointment. "It used to be a hotel," he shared. "And for a very short period, they had a swingers bar in the basement." Built in 1904, Gold also shared that the building was also home to the Continental Baths, which was a "gay bathhouse, famous for Bette Midler singing there." He learns during the apartment tour that slugger Babe Ruth spent most of his time living at the Ansonia when it was a hotel.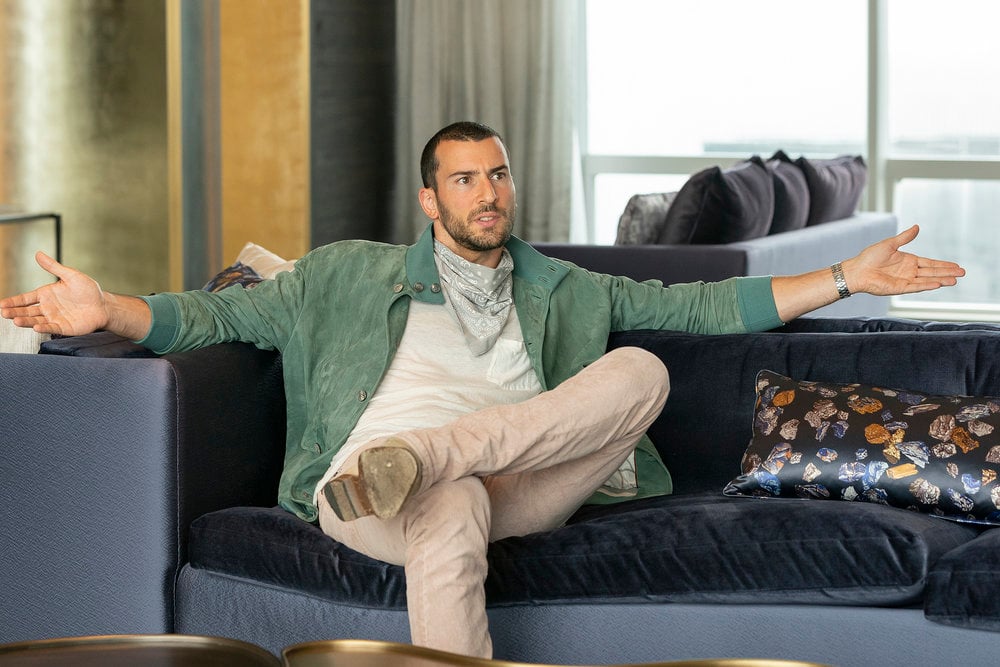 The Ansonia residents have reported seeing ghostly figures in the building
The location went through several iterations and was used on movie sets like 666 Park Avenue and Single White Female. A horror film is pretty appropriate since the location is reportedly haunted.
The New York Post listed the Ansonia as one of the most haunted buildings in the city. But Frank Harris from New York Ghost Tours said the spirits are not evil, just taking care of unfinished business. "To me, the common denominator is that there's always some kind of unfinished business," he explained. "Someone hasn't lived a full and content life."
Current (alive) residents have reported seeing ghostly figures, especially in the elevator. One resident shared that her dog walker saw what appeared to be an apparition in the middle of the night. Plus, others insist the building's basement is definitely haunted.
"Our downstairs is haunted," Mickey Nelson the manager of the American Apparel store in the building. "People see dark shadows, and we always hear noises. It's like a humming, but not a humming from pipes." Nelson added, "It's a weird, creepy hum." An employee said, "The lights dim sometimes. It's like they have a mind of their own."
This 'Million Dollar Listing' is truly legendary
Gold is seen spending plenty of time and money updating the gorgeous, historic apartment in order to get it sold. He planned to showcase the unique space, but also the legendary history could help attract buyers looking for a piece of old New York.
"Baseballs' biggest scandal ever" went down when the Ansonia was still a hotel. According to the legend, several players from the White Sox agreed to lose the 1919 World Series in exchange for $10,000 each. The mafia was behind the scandal and the players ultimately got busted for trying to throw the game.
Also, several productions filmed at the Ansonia, and not all were thrillers or horror films. In addition to movies like Don't Say a Word and Perfect Stranger, filmmakers shot Uptown Girls and My Super Ex-Girlfriend at the Ansonia.
Source: Read Full Article