The sixth season of "Below Deck Mediterranean" made its debut on June 28, 2021, featuring a mix of familiar faces and new crew members to the Mediterranean-focused spinoff in Bravo's "Below Deck" franchise. Like the other series, "Below Deck Mediterranean" follows the crew of a super yacht, with the new season following the action aboard the 180-foot "mega yacht" Lady Michelle as it cruises the Adriatic sea, exploring the pristine waters off Croatia's Dalmatian Coast. 
According to Bravo's press release, viewers shouldn't be expecting smooth sailing in season six. "Personalities clash and tension quickly escalates as a crew member's grudges start to rock the boat and disrupt the workflow," the release teased, also revealing that "a serious crisis occurs before the opening charter, leaving the staff to worry if the season will be over before it even begins."
With Captain Sandy Yawn back in charge, her hands are full managing an all-new crew (along with returning crew member Malia White) as they all get to know each other while serving together on a luxury charter. So who are these new arrivals to the "Below Deck" franchise? Keep on reading to meet the cast of "Below Deck: Mediterranean."
Chief stew Katie Flood is no newbie to the yachting world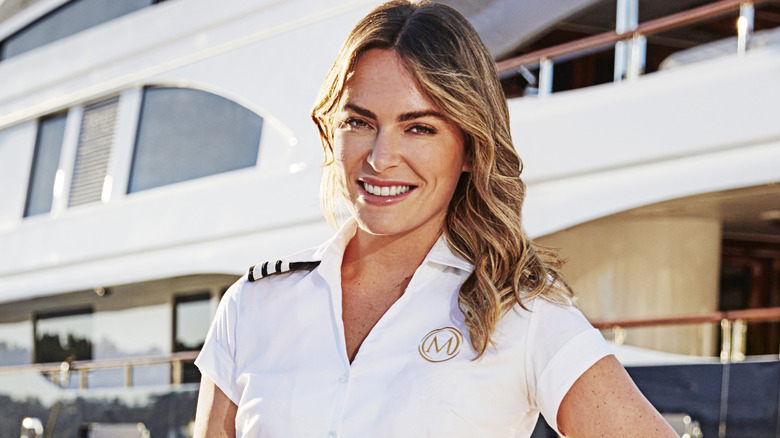 Hailing from New Zealand, Katie Flood is the new chief stew aboard the Lady Michelle. As her Bravo bio pointed out, she has more than six years of yachting experience under her belt. During those years, working on both private and charter yachts, she developed a reputation "as a perfectionist with a keen eye for detail and a strong work ethic … No matter how difficult the request, she always manages to get it done and flawlessly."
However, a trailer for the sixth season of "Below Deck Mediterranean" hints at clashes between Katie and members of her team, with Katie seen telling one of the stews, "I'm pissed off at you!" In an interview with E!, however, Katie shrugged off the drama by insisting it was no big deal, merely that "s**t happens" in the yachting industry. "That's why there's a show about it," she quipped.
As she explained, that can be par for the course when disparate personalities are thrown together. "It's like, we're still learning about each other, still figuring how to work together," she added. "In what world would that ever run completely smoothly?"
Chef Mathew Shea wound up embroiled in drama at the start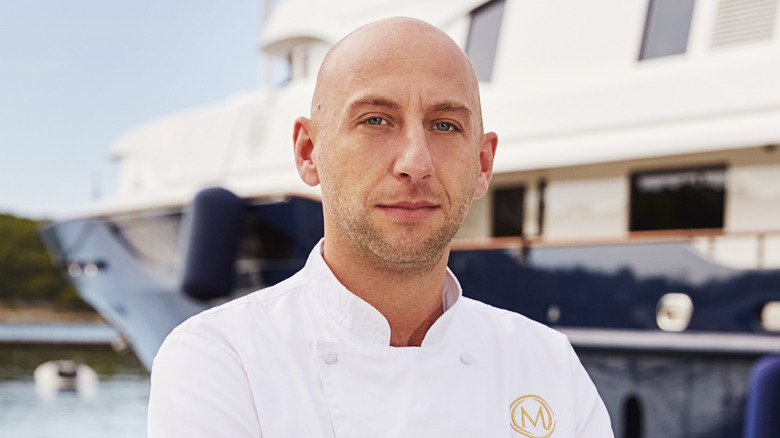 Becoming a chef had been Mathew Shea's dream since age 12, his bio explained, and he learned a lot from his mother, "who ran a macrobiotic cooking school in the '80s." His first experience cooking on the high seas came when he "went on tour with Greenpeace, where he was hired as an assistant to a classically-trained French Chef who became his mentor." After pursuing a career as a chef within the yachting industry, Matthew's elite clientele has included the likes of media mogul Rupert Murdoch and actor Hugh Jackman.
Unfortunately, Mathew's maiden voyage on the Lady Michelle was not smooth sailing. As Us Weekly reported, he suffered a gnarly knee injury at the outset of the journey, documented in the season's first episode. "I don't feel like I can do this properly… I didn't sleep and trying to figure out the kitchen on the first day with that handicap… I am freaking out," Mathew told Captain Sandy Yawn of his injury. "My livelihood is standing on my foot. I don't want it to get worse. I don't know what the f**k it is, but it doesn't feel right."
New stew Lexi Wilson is a former athlete and beauty pageant queen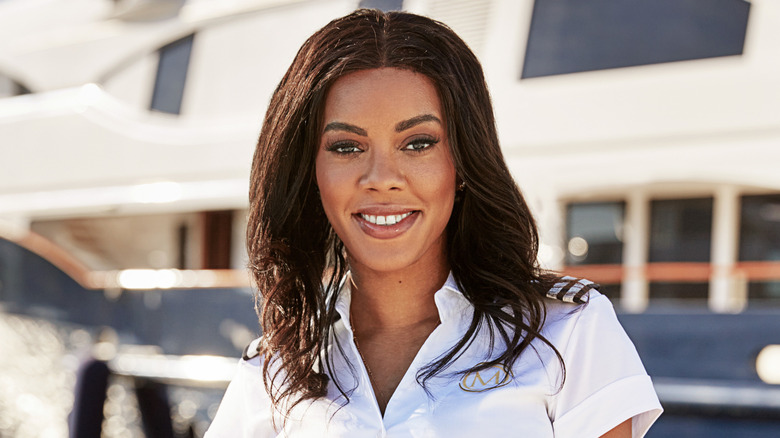 According to Lexi Wilson's network bio, she moved to Florida from her native Bahamas on a track and field scholarship and represented the Bahamas when competing in the 2013 Miss Universe pageant. While living in Florida, she became friendly with the captain of a yacht and accepted an offer to become a stew on his boat, and "hasn't looked back since." In fact, her bio added, "Even when she is in uniform, Lexi manages to remain glamorous and have a good time. Lexi joins the crew as the second stew and is always one to prioritize service to the guests."
Lexi makes a brief but memorable appearance in the season-six teaser, when chief stew Katie Flood is seen berating Lexi, who's on the phone with her mother. "Hey mom, I'm quitting this boat," she says, while in another clip she declares, "If you want me to be a f**king b***h, I can be a b***h."
While the teaser may indicate stormy seas ahead, Lexi's Instagram feed is significantly less fraught — and far more glamorous, including a photo of a lace-gloved hand (presumably hers) holding a dark drink in a martini glass.
Courtney Veale brings a lifelong love of travel to her new role as stew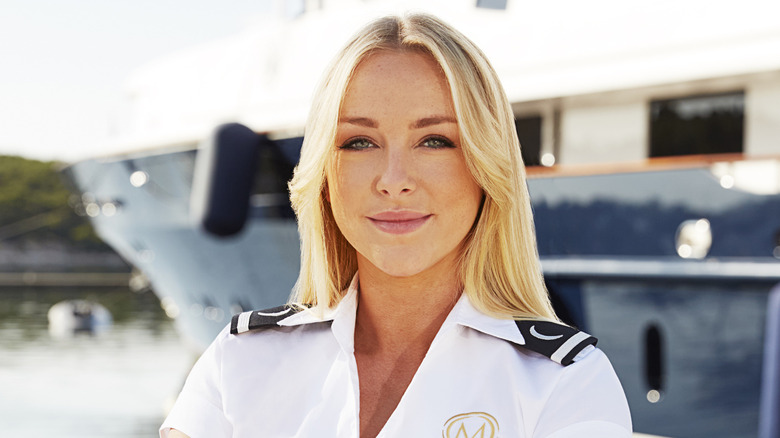 A native of Wales, Courtney Veale's bio noted that she'd experienced a cavalcade of different vocations before heading out to sea, including stints as "a ski resort representative, bartender, paper delivery girl, nanny, and even a performer in Disneyland Paris."
Her first job in the yachting world was aboard a vessel in the south of France, and the gig seemed to tick all her boxes. It was during that excursion, her bio explained, that "she knew she had found the perfect fit." As a member of the Lady Michelle crew, Courtney's "sunny personality and can-do attitude" is sure to be welcomed by her fellow crew members as she embarks on her first season of "Below Deck Mediterranean." 
Meanwhile, Courtney seems to have had herself a fine time on the Mediterranean, judging by a photo she shared on Instagram ahead of the show's sixth season premiere. "A rare occasion I have something other than an Aperol in my hand," she wrote in the caption for a pic of her bikini-clad self standing next to the ocean. "Can't believe I'm back in Croatia where we filmed and now it's premiering!"
New deckhand David Pascoe made a major career change before coming to yachting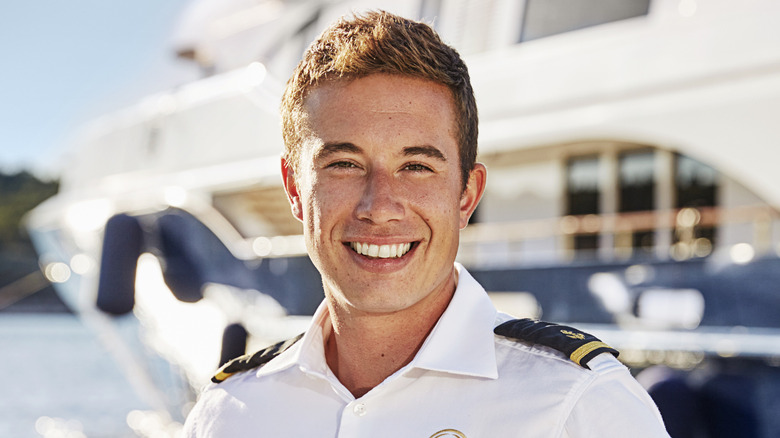 According to David Pascoe's bio, the new deckhand on the Lady Michelle was born in Italy and raised in the U.K. Working in the world of yachting, however, was not what he originally had in mind. In fact, he'd already launched an earlier career as a care worker at a facility for people rehabilitating from brain injuries before taking a sharp left turn into a whole other vocation. 
If the trailer for the sixth season of "Below Deck Mediterranean" is any indication, David could be landing smack-dab in the middle of some major drama; as ScreenRant pointed out, he and another member of the Lady Michelle crew appear to be vying for the affection of bosun Malia White. 
Malia, fans may recall, released a "PSA" video on Instagram (which she later deleted, but not before it could be documented by ScreenRant) in which she confirmed that she and boyfriend Tom Checketts had split up. Now that she's single, she's seemingly enjoying all the attention by certain male members of the crew, a storyline that no doubt plays out during season six.
Deckhand Lloyd Spencer brings a love of thrill-seeking adventure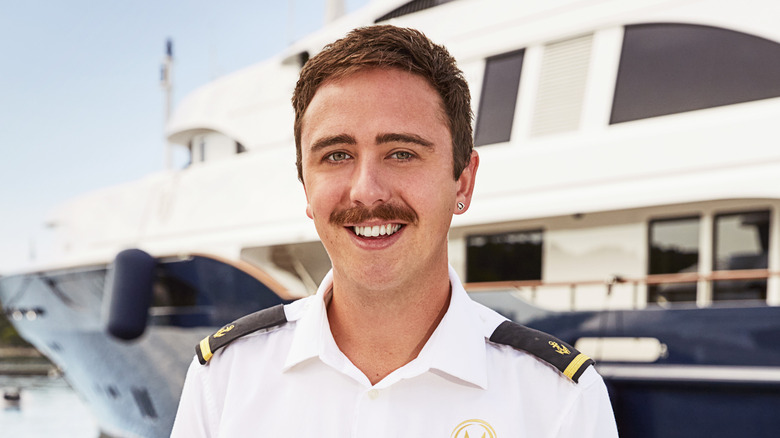 Also joining the Lady Michelle as deckhand is Lloyd Spencer, a native of Britain who'd developed a penchant for adrenaline-charged, thrill-seeking activities. According to his Bravo bio, a nasty motorcycle accident led him to a career on the water, ultimately landing in the world of super yachting. "On the mega yacht Lady Michelle, Lloyd is a joy to be around and a hard worker who is determined to prove his skills both on deck and in engineering," his bio noted. "One to always say yes to a challenge, he loves the ever-changing and exciting lifestyle that yachting provides."
However, Lloyd's maiden voyage with the Lady Michelle is not without incident, as evidenced in the first-look trailer for season six of "Below Deck Mediterranean." In the clip, Lloyd is seen vomiting into the ocean, and then lying on a couch while he's undergoing a medical examination. "His blood pressure's really high, he has chest pains… he needs to go to the hospital," a voice says off-camera, just before a shot of a waiting ambulance. 
Judging by subsequent fun-filled Instagram posts, though, Lloyd has apparently made a full recovery from whatever was ailing him.
Deckhand Mzi "Zee" Dempers has a reputation for being the life of every party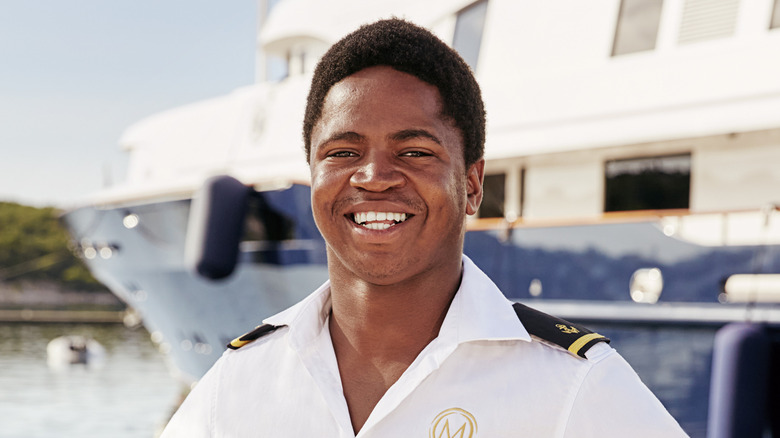 Mzi Dempers, known by his nickname Zee, hails from Durban, South Africa, and has followed a family tradition of yachting. As his bio explained, his two brothers are also employed in yachting, with one serving as a captain and the other a chief officer. While he encountered some visa issues that waylaid his plans to work internationally for a while, those problems have since been sorted out and he's making the most of his freedom to travel. "Now he is ready to jump back into yachting to see the world and learn about other cultures," his bio stated. "Zee's contagious laughter and lovable spirit make him the life of every party!"
That is certainly borne out by the season-six trailer for "Below Deck Mediterranean," which features Zee in the midst of various partying scenarios, including a full-on make-out session with a female crew member and numerous occurrences of him falling to the floor. 
Zee took to Instagram to tease his role in the show. "Hope smiles were this big whilst watching the trailer," he wrote in the caption, accompanying a pic of his smiling self chilling on a sandy beach.
Captain Sandy Yawn is back at the helm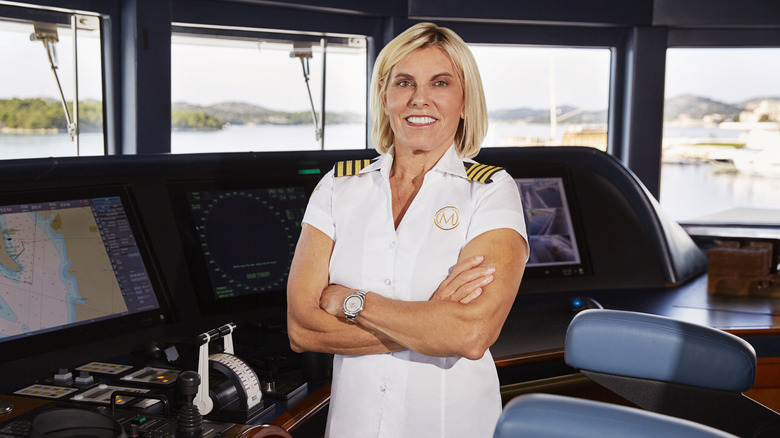 Captain Sandy Yawn, described in her Bravo bio as "one of the most respected captains in the industry," is back at the helm for her fifth season of "Below Deck Mediterranean," having joined the series in its second season. Leading the crew of the Lady Michelle while sailing the Dalmatian Coast of Croatia, Captain Sandy remains committed to ensuring guests receive the ultimate five-star yachting experience. 
Judging by a teaser for the new season that she shared on Instagram, viewers should expect to see Sandy in some tense moments, including navigating a treacherous storm and having a heated confrontation with bosun Malia White. Of course, there are also some lighter moments, including a brief snippet in which Captain Sandy learns to twerk.
In fact, in a Bravo interview documented on Bravo's Daily Dish, she promised that season six would be a "completely different season," adding, "I think the viewers will really like what we have." She also applauded the new season's "great crew, diverse crew," adding that she was "very excited to be a part of it." As she noted, "For me, it was such a wonderful experience. It was actually amazing."
Bosun Malia White continues her quest to captain her own super yacht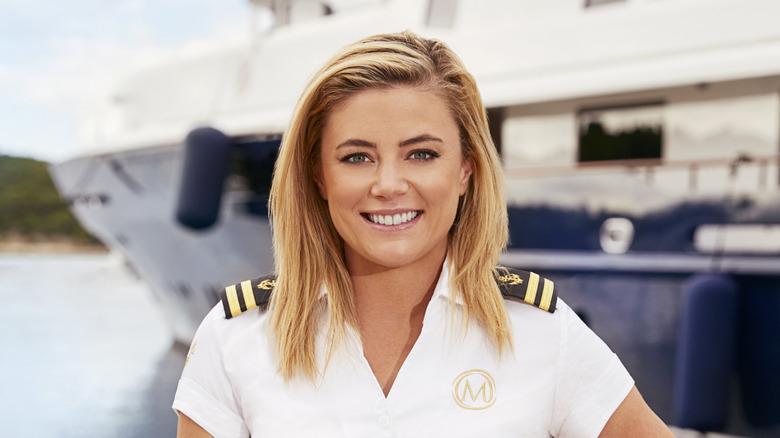 Bosun Malia White was first seen as a deckhand in the second season of "Below Deck Mediterranean." She returned in season five, having risen in seniority to bosun. As her bio explained, now that she's earned her 200-ton Captain's License, she'll continue to pursue her dream of becoming a super yacht captain. "This season," the bio added, "Malia will take on even more responsibility and pressure as she leads a new deck team and charter guests through adventurous, nature-filled excursions."
In addition to the drama on the show, shortly after the season's premiere, she took to Instagram to reveal she was involved in a terrifying scooter accident while tooling around the Spanish island of Mallorca. 
First, she posted a series of photos and video of her "amazing day." She followed up by sharing a selfie of herself in a hospital bed, with a bruised face and IV in her hand. "Luckily, I was able to walk away with a few stitches, fractured elbow, broken toes, severe road rash and a very sore body," she wrote of her accident, admitting it would have been far worse had she not been wearing her helmet. 
Source: Read Full Article