An all-new intense drama, The Morning Show is coming this fall, featuring Jennifer Anniston, Reese Witherspoon, and Steve Carrell, but it is only on Apple TV+. 
The show centers around a popular news program and the behind-the-scenes cutthroat drama that ensues after one of the stars of the show (Carrell) is fired following a sexual misconduct scandal. 
Fans are excited, yet also confused as to how they can watch the new series. Read on to find out what devices you need to have in order to see how the scandal plays out.
What is Apple TV+?
Apple TV+ is a new streaming service that is set to launch this November with several original shows along with The Morning Show in over 150 countries. The streaming service is joining an ever-growing field with big names like Netflix and Amazon, already at the top of the market. 
The company plans to launch with a small number of shows and then expand slowly over the following months. They are unsure yet whether they will release entire seasons all at one time — similar to Netflix — or if they will gravitate towards weekly installments.
Apple TV+ is not the only company looking to cash in on the expanding number of users canceling cable and opting to exclusively stream tv and movies. Disney also plans to roll out a streaming service with a November launch date this fall.
How do you get Apple TV+ and how much will it cost?
The TV service will be apart of Apple TV's app that comes pre-installed on Apple devices like iPhones and Apple TVs. The app will also be available for download on devices such as Roku and Amazon Fire TV boxes, as well as Samsung TVs.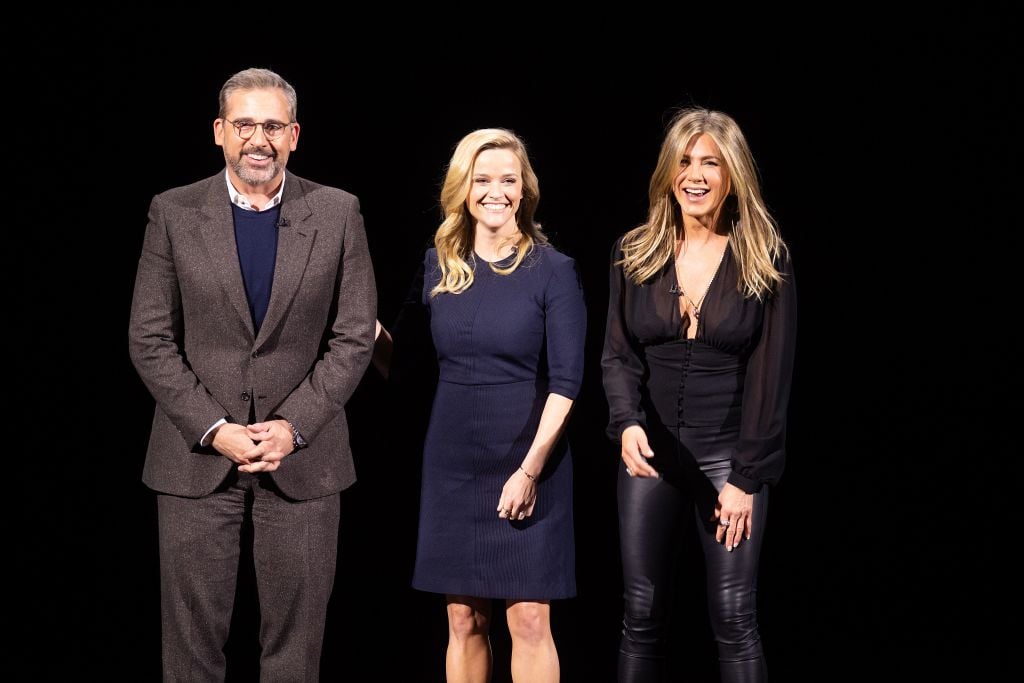 Apple is considering a free-trial period for the launch, but there is also speculation that it will cost $9.99 monthly to streamline pricing with the company's other services (Apple Music and Apple News+). 
The price tag comes as a bit of a hard sell with competitors priced lower and offering more. Netflix and Amazon Prime have basic packages that start at just $8.99 monthly.
What else will Apple TV+ offer?
The streaming service's major seller right now is The Morning Show, which they are spending over $300 million on for just two seasons, making it even more expensive to produce than Game of Thrones. 
Steven Spielberg will bring Amazing Stories to Apple TV+, where he plans to revive one of his favorite anthologies from his youth. 
Other shows to be released include, Dickinson starring Hailee Steinfeld, See starring Jason Momoa, Truth Be Told starring Octavia Spencer, and a documentary series featuring gorgeous houses called Home.
With the trailers trickling out for each of the new shows to be released seeming more and more intriguing, it looks like viewers should start setting aside that $9.99 monthly for an Apple TV+ subscription to begin this November.
Source: Read Full Article