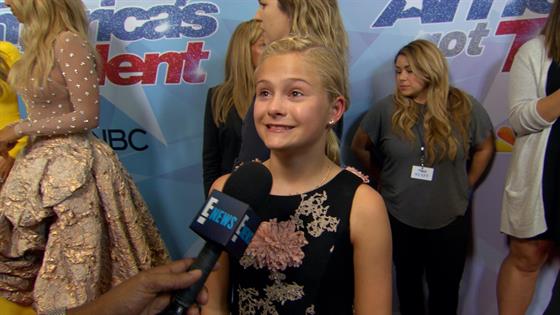 When America's Got Talent returns for season 14 on Tuesday, May 28, it'll look a little different.
Not only is seasons 12 and 13 host Tyra Banks out, but so are longtime judges Heidi Klum and Mel B And in their places are Brooklyn Nine-Nine's Terry Crews, moving over from spin-off series AGT: The Champions, and Gabrielle Union and Julianne Hough, respectively.
Of course, what won't have changed—aside from mainstays Simon Cowell and Howie Mandel—is the enticing prize package of $1 million dollars and the chance to headline a handful of shows somewhere on the Las Vegas Strip and the promise that anything might happen in the fight for it. After all, this is the very show that's crowned not just singers, but dancers, ventriloquists, magicians and, believe it or not, trick dogs. (Who on Earth can forget season seven champs Olate Dogs? Not us!) In fact, the show and its various international siblings have launched such a fascinating bevy of careers—think Susan Boyle—that AGT: The Champions, which pitted a handful of them from across the globe against one another, proved to be such a success this winter that it'll be back for a second season!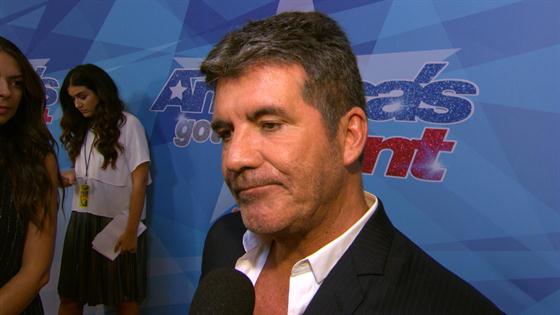 However, just because someone managed to win the thing doesn't automatically guarantee there's a lasting career waiting out here for them. And for every Terry Fator, landing some of the biggest talent deals in Las Vegas History, there's a Michael Grimm, whose name probably barely rings a bell.
So, before we meet the next crop of contestants all vying for their chance in the spotlight, let's take a look back at each of the 13 previous winners and see what they did with their shot at fame.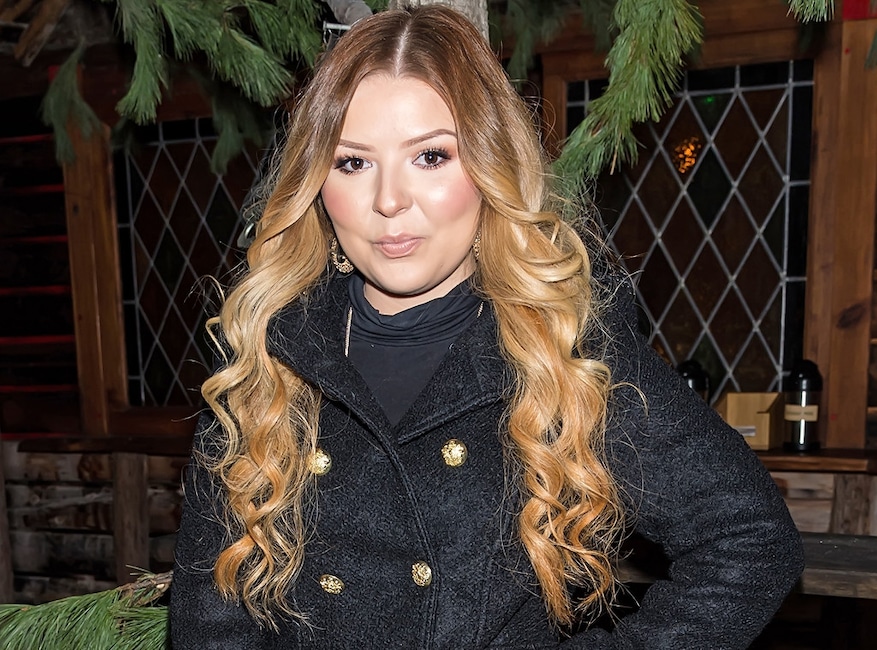 Gilbert Carrasquillo/GC Images
Bianca Ryan, Season 1
When vocalist Bianca Ryan won the very first season of America's Got Talent, back when the victor merely won a $1 million cash prize (usually paid out over several years), she was all of 11 years old. Immediately after winning, she signed a five-album contract with AGT executive producer (and future judge) Simon Cowell's SYCOmusic label, the first U.S. musician to do so. Her first album was released on November 14, 2006, a whopping two months after landing her deal. It charted at No. 65 on Billboard. By 2008, she'd left the label. After stepping out of the spotlight during her teenage years to attend high school, she returned to music in 2014, but two years later, she underwent to vocal surgeries and one abdominal surgery after a doctor told her she was a high-risk candidate for esophageal cancer, forcing her out of the spotlight yet again. In 2019, she released a new EP, The Reintroduction, Pt. 1, to coincide with her return to the AGT stage for America's Got Talent: The Champions. (She was eliminated after competing in her preliminary round.) Not only has she launched her own record label, but she also introduced a line of lipsticks in December 2018 called Ciao Bianca.
Broadimage/REX/Shutterstock
Terry Fator, Season 2
Without a doubt, singing ventriloquist and impersonator Terry Fator is AGT's most successful winner ever. He came into the competition with some success, having opened for Reba McEntire, Garth Brooks, and Styx prior to auditioning, but after winning the million dollar prize, things really kicked into high gear. After a planned spot at Bally's in Las Vegas, offered in conjunction with his prize, fell apart, he landed a $1.5 million contract with the Las Vegas Hilton to perform three shows a month from January to May of 2008. As soon as that ended, he signed a five-year, $100 million contract with The Mirage to perform nightly in what was renamed The Terry Fator Theater. The deal was said to be one of the largest entertainment deals in Las Vegas history at that time. That deal has been reupped numerous times, keeping him locked in until at least 2021. "I could do quite well doing nothing but touring, but it's incredible to sleep in my own bed," he told Forbes in 2017. "You don't have to kill yourself to make very good money if you're a good act and people want to come see you." His net worth is estimated to be around $140 million.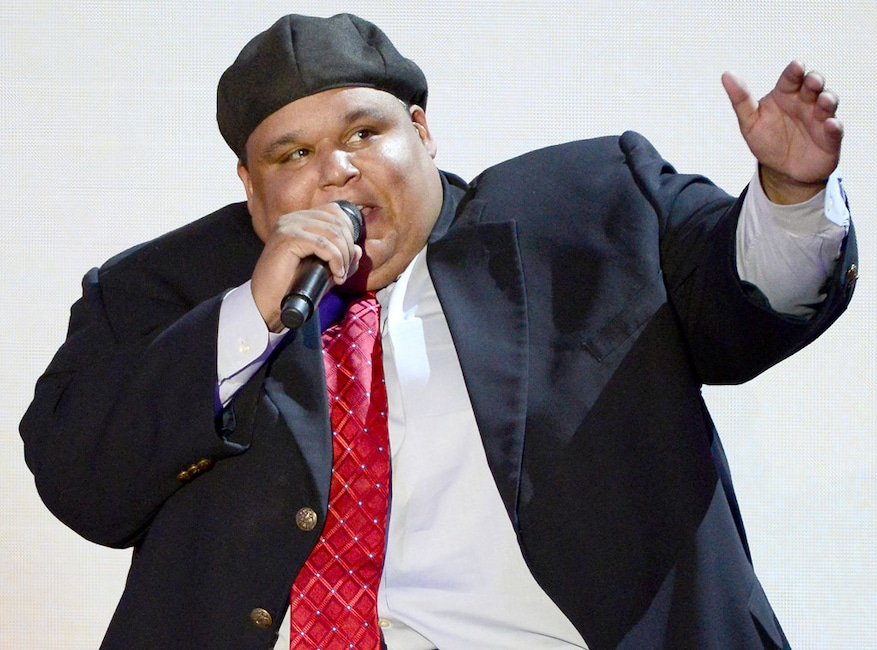 REX/Shutterstock
Neal E. Boyd, Season 3
Opera singer Neal E. Boyd's life after winning the $1 million and a headlining show at the MGM Grand was something of a mixed bag. He released an album in June 2009 that debuted at No. 195 on the Billboard 200, returned to Vegas for a show at the Hilton in 2010, and even ran for a seat in the Missouri House of Representatives in 2012, losing out to the Democratic challenger. That same year, he performed "God Bless the U.S.A." at the Republican National Convention in Tampa, Fla. In 2015, he launched the Neal E. Boyd Endowed Scholarship in Performing Arts at his alma mater, Southeast Missouri State University, awarded annually to a student majoring in performing arts who meets a GPA requirement and demonstrates financial need. Sadly, after surviving a near-fatal car crash in 2017 in which he blacked out while driving his mother, Boyd passed away on June 10, 2018, his death ruled a combination of heart and kidney failure, compounded by liver disease. He was 42.
Article continues below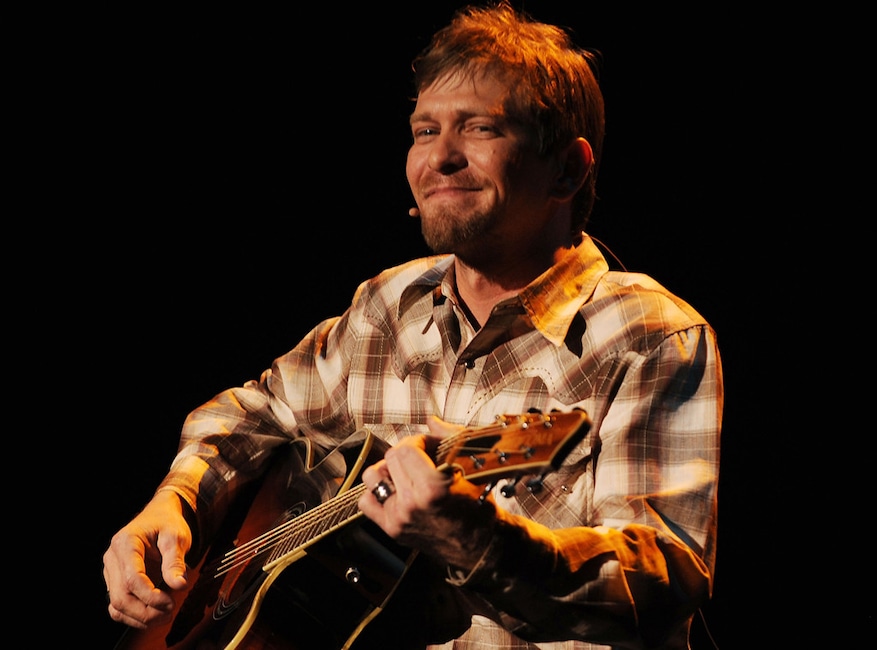 Denise Truscello/WireImage
Kevin Skinner, Season 4
When country singer Kevin Skinner was named winner of season four, he opted to put is winnings into an annuity, so it would be paid out over 40 years. After a debut album was released on St. Patrick's Day in 2010 and failed to even chart, he reportedly separated from his wife, fell into a depression and opted to step away from the music industry. In November 2014, he was reported missing by family, though he was located rather quickly and taken in for medical assessment. There's been no update on Skinner since.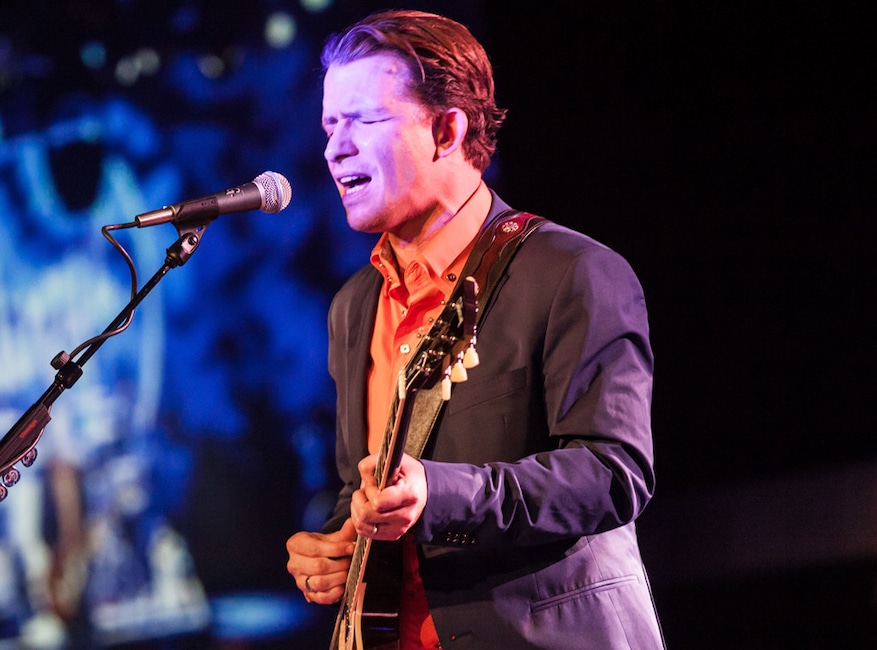 Mediapunch/REX/Shutterstock
Michael Grimm, Season 5
By the time soul singer Michael Grimm won AGT in 2010, he'd already released three albums. After winning the $1 million prize (which he opted for in a lump sum, rather than paid out over time) and the opportunity to headline the AGT Tour Show (with one performance at Caesar's Palace in Las Vegas), he proposed to his girlfriend while on The Ellen DeGeneres Show, signed a deal with Epic Records, with his self-titled album dropping in May 2011 at No. 13 on the charts, and opened for Stevie Nicks. He's released two albums more albums, as well as held residencies at Red Rock Hotel and Casino in Summerlin, Nev. and, through 2019, Myron's Cabaret Jazz at the Smith Center for the Performing Arts in downtown Las Vegas.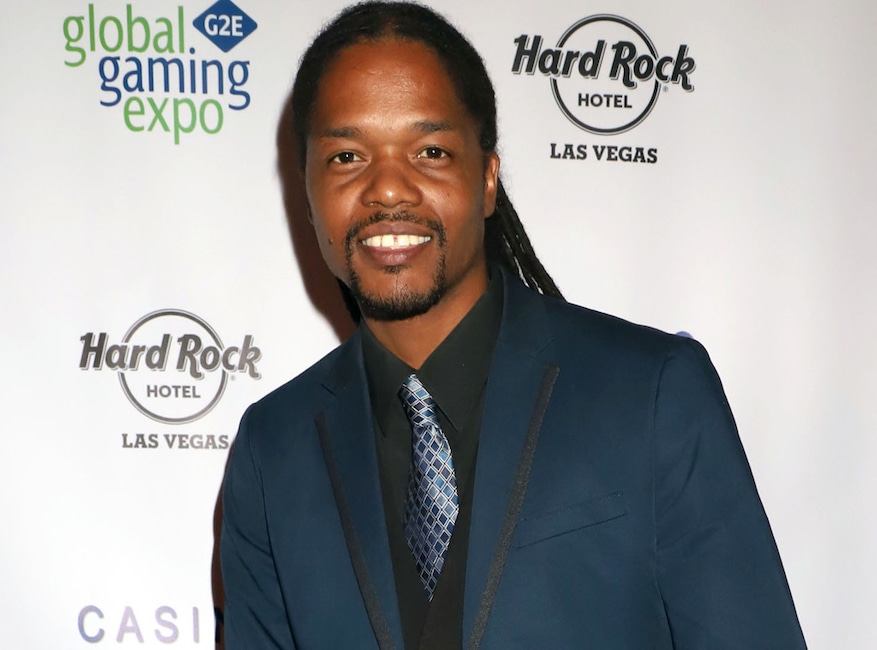 KCR/REX/Shutterstock
Landau Eugene Murphy, Jr., Season 6
When jazz singer Landau Eugene Murphy, Jr., won in 2011, his home had just been robbed. The $1 million prize and opportunity to headline at Caesar's Palace certainly turned his fortunes around in the short-term, but after releasing one album on Columbia and Sony Records by November, he was back to self-released music. In 2013, he released the memoir America's Got Talent Winner Landau Eugene Murphy Jr: From Washing Cars to Hollywood Star. He continues to tour, with dates scheduled on his website through 2019.
Article continues below
Michael Kovac/Getty Images for Annenberg PetSpace
Olate Dogs, Season 7
When father-son duo Richard and Nicholas Olate won AGT in 2012, it wasn't immediately clear what the dog trick team could really expect by way of greater stardom. They won their $1 million, of course, and headlined the America's Got Talent Live in Las Vegas stage show at the Palazzo Theater in the fall of 2012 through early 2013. But after that, they were mostly relegated to performing during NBA halftime shows, appearing on Fox's Cause for Paws: An All-Star Dog Spectacular special in 2014, and touring the country. There are no upcoming shows currently listed on their website.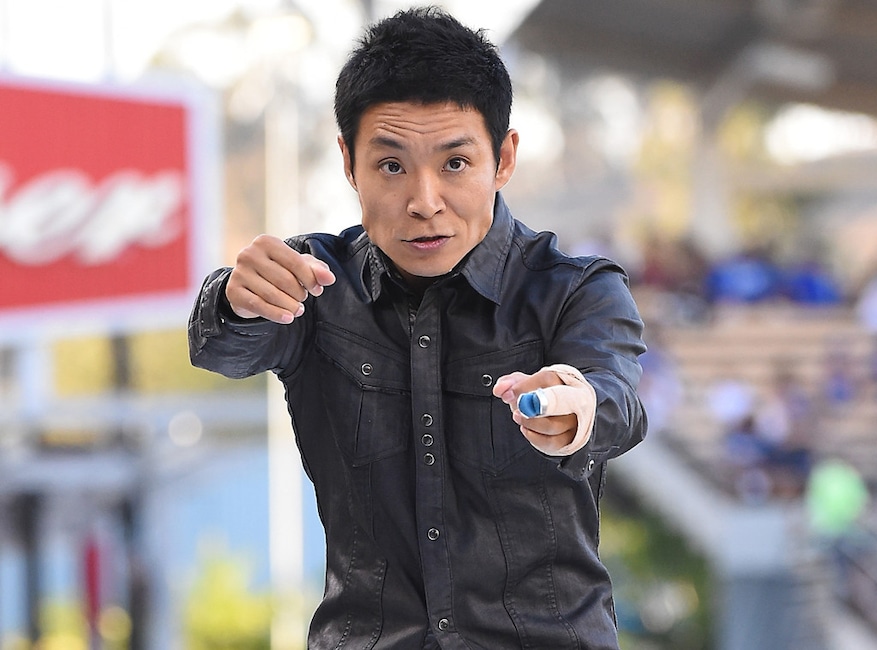 Jayne Kamin-Oncea/Getty Images
Kenichi Ebina, Season 8
After performance artist Kenichi Ebina became both the first dancer and first foreign act to win America's Got Talent in 2013, he toured the country and launched an app called Dance-ish Me. He continues to tour the world, performing his one-man show, but the lack of attention he's received hints at how difficult it's been for alternative AGT winners to find any sort of lasting stardom.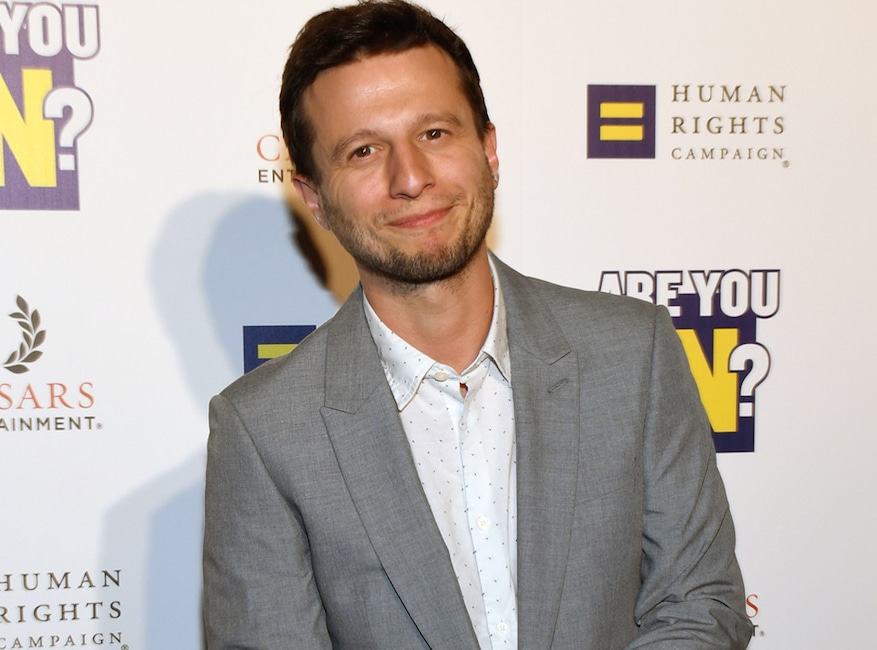 Ethan Miller/Getty Images
Mat Franco, Season 9
Personality-driven sleight-of-hand magician Mat Franco was the first of his kind to win AGT in 2014. He was also the first winner to get their own NBC special–two, in fact–airing in September and December of 2015. That same year, he began headlining a show at the LINQ Hotel and Casino in Las Vegas. By 2016, it was named the Best Magic Show in Las Vegas by the Las Vegas Review Journal. And by 2017, the hotel officially renamed the theater he performs in the Mat Franco Theater. He remains a headliner there to this day, with a net worth estimated at somewhere around $3 million.
Article continues below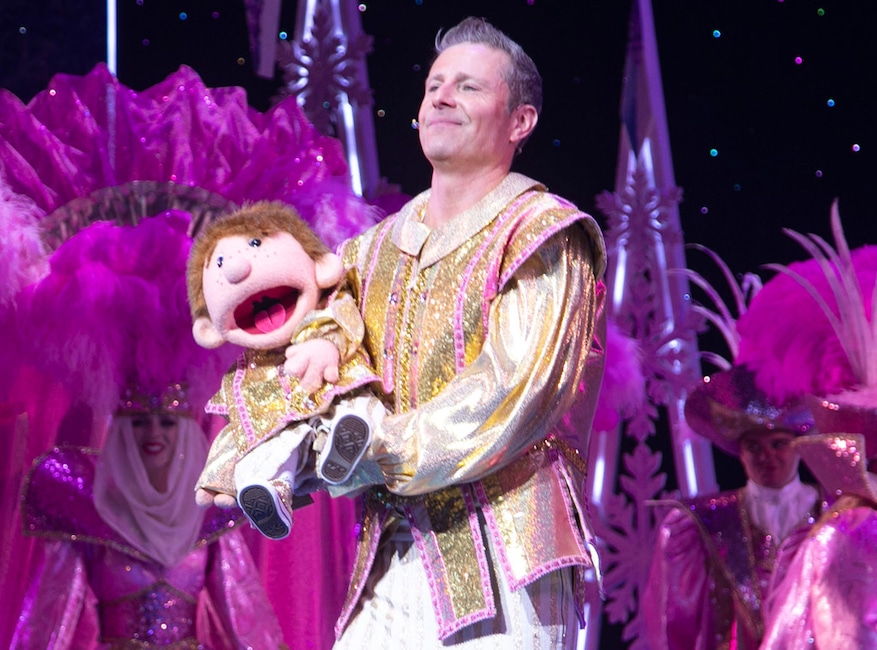 Dan Wooller/REX/Shutterstock
Paul Zerdin, Season 10
When British comedian and ventriloquist Paul Zerdin won AGT in 2015, many wondered if he'd be able to pull in the success of his predecessor, Terry Fator. And when his headlining show at the Planet Hollywood, "Mouthing Off," closed within four months due to poor attendance, they had their answer. Since then, Zerdin's toured his native UK, where he can currently be seen live, and taken his act to the high seas on Disney Cruises.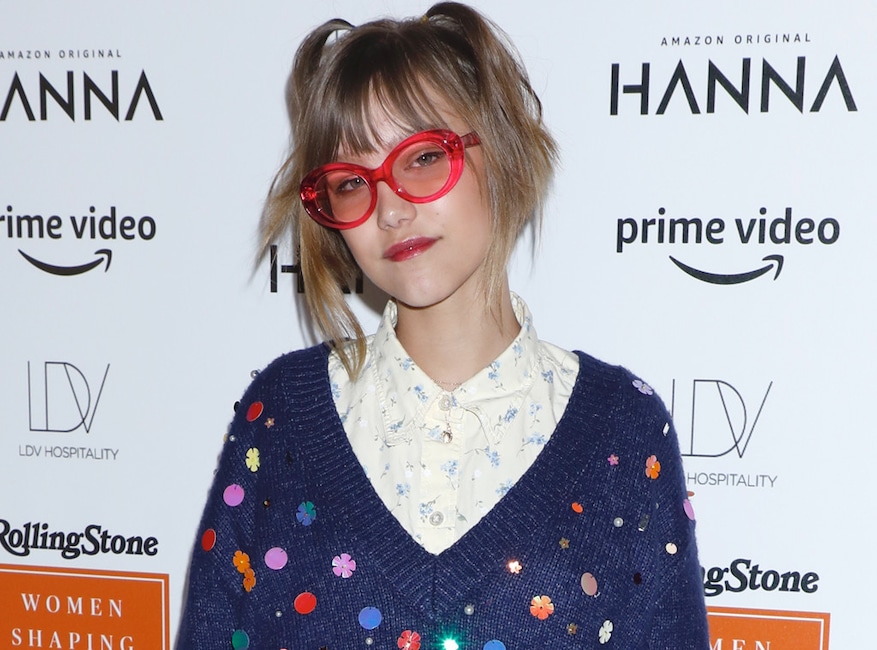 Gregory Pace/REX/Shutterstock
Grace VanderWaal, Season 11
Winning AGT at just 12 years old, Grace VanderWaal charmed everyone with her singing and her skills on the ukulele. Following her win, she planned to use her winnings to build treehouses for her and her sister, as well as make a donation to charity. She headlined four sold-out concerts at the Planet Hollywood, before starring in the America's Got Talent Holiday Spectacular that December. Her debut EP was released on December 2, 2016, debuting at No. 9 on the Billboard 200. A full-length album followed a year later, debuting at No. 22, with a sold-out tour right behind. By 2018, she was opening for Imagine Dragons and became the youngest person ever on Forbes' 30 Under 30 Music List. She also landed the starring role in Disney's Stargirl, one of the first films set to debut next year on the Mouse House's upcoming streaming service. Oh, and then there's the whole finishing high school thing. Nbd.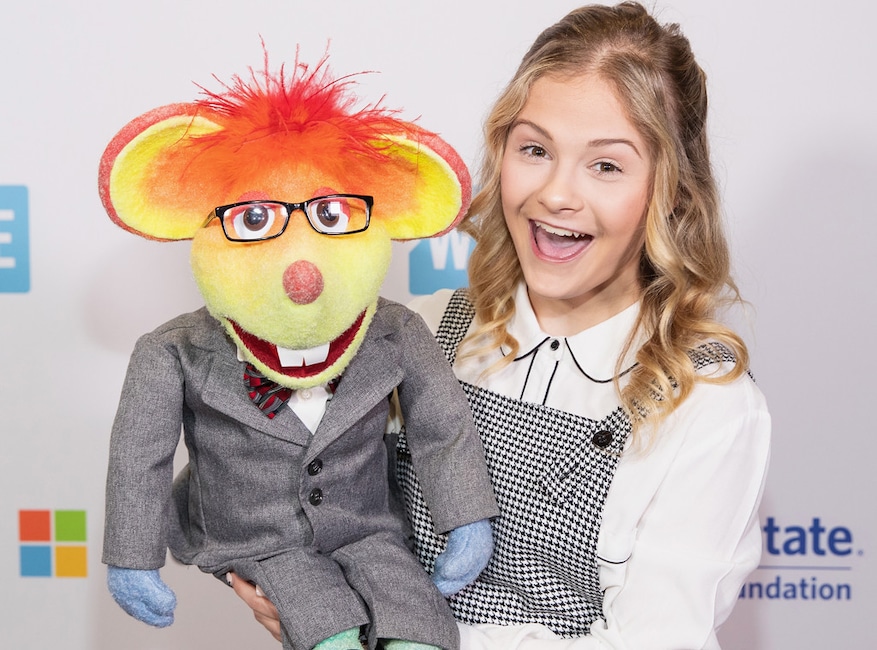 Mat Hayward/Getty Images
Darci Lynne Farmer, Season 12
When young Darci Lynne Farmer won AGT in 2017, she became not only the third child to do so, but also the third female and the third ventriloquist. After headlining four sold-out shows at Planet Hollywood in November of that year, she returned to share the stage with Fergie at Caesar's Palace on New Year's Eve. In 2018, she embarked on a national tour and also landed an NBC holiday special. This year, she returned to the AGT stage for The Champions and finished as the runner-up before embarking on a second tour. She's only 14.
Article continues below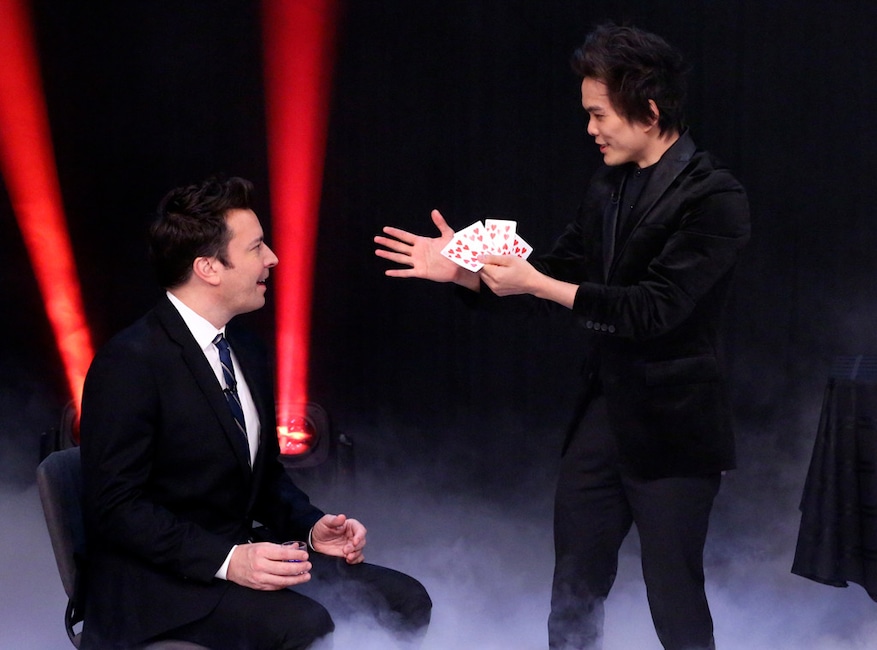 Andrew Lipovsky/NBC
Shin Lim, Season 13
Not only did magician Shin Lim win season 13 in 2018, landing himself a series of sold-out shows at the Paris Theater in Las Vegas last November, but he returned to the AGT stage this winter for The Champions and won again! (For those keeping score, that second win added another $25,000 to the already cool mill he put in the bank for his first victory.) He followed that up with a deal to perform in the Terry Fator Theater at the Mirage May 31-June 2 and July 26-28. And if all goes well, which, given his track record, seems highly luckily, don't be surprised if he lands himself a long-term gig somewhere on the Las Vegas Strip.
America's Got Talent returns for season 14 on Tuesday, May 28 at 8 p.m. on NBC.
(E! and NBC are both part of the NBCUniversal family.)
Source: Read Full Article