Ellen DeGeneres may be done with her talk show, but she's certainly not sitting around eating bonbons. But if she does choose to sit around, she could do so in the utmost style. DeGeneres has continued the time-honored tradition of talent-based reality competition shows, like "Project Runway," "Top Chef," and lately "Making It," to produce her own show, "Ellen's Next Great Designer."
The series, streaming on HBO Max, is actually a revamp of a previous Ellen show for HGTV called "Ellen's Design Challenge." The HGTV version ran for two seasons, in 2015 and 2016, while "Designer" streamed its first season finale on May 20 of this year.
The show gives an opportunity for seven talented furniture designers — something new to reality TV — to prove their creativity and ability in various design challenges, making original furniture under different parameters, according to Surface. Working with materials like stone and wood, or being inspired by works of art — including from DeGeneres' wife Portia de Rossi — the contestants showed their work in front of judges for a $100,000 prize.
Fans of the show are already hungry for information about the next season. Keep reading and we'll tell you what we know.
When will Season 2 of 'Ellen's Next Great Designer' air?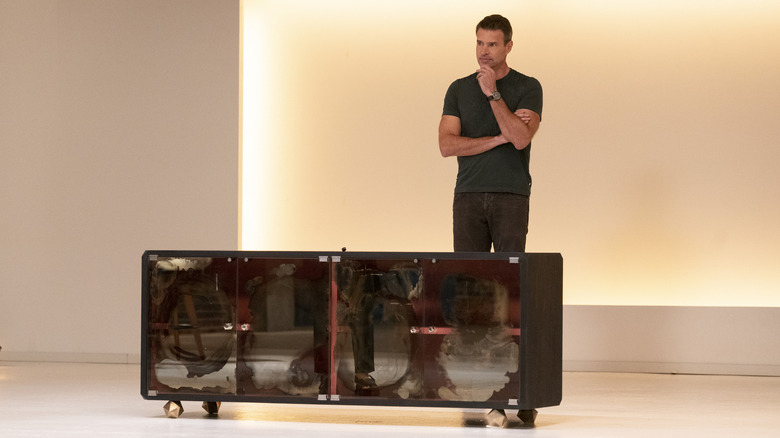 With Ellen DeGeneres' name attached — and the famed comedian and talk show host executive producing and appearing on "Ellen's Next Great Designer" from time to time — it seems likely that HBO Max would renew the series for a second season. The show is also produced, per The Wrap, by Warner Bros. Unscripted Television along with A. Smith & Co. Productions, the latter of whom are the folks behind the hugely popular "American Ninja Warrior" on NBC. The furniture design show also received some pre-streaming buzz and positive comments from Decider and Common Sense Media, so renewal seems like it would be on the horizon.
However, the official go from HBO Max has not yet been announced to the public. It's still early yet, since the six-episode first season only finished streaming in late May — a scant three months ago. With its first season air dates in April and May 2021, it seems likely that the second season would air around the same time, in the spring of 2022.
Which cast members have been announced for Season 2 of 'Ellen's Next Great Designer'?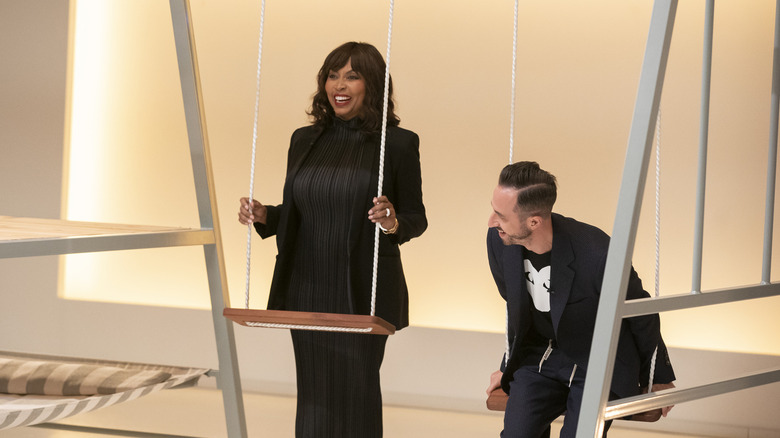 Since there's no definitive answer yet as to whether "Ellen's Next Great Designer" will return for Season 2, it's too early to introduce any designers. But unless you are a "design aficionado" like Ellen DeGeneres, according to HBO Max, you may not necessarily recognize the "uniquely talented, up-and-coming furniture designers" by name alone anyway.
It seems likely that much of the same non-contestant cast would return if the show were renewed. That would include DeGeneres making casual appearances on the show, as she did in Season 1, according to Decider. It would also make sense if they welcomed back the first season's primary judges: interior designer Brigette Romanek and artist and designer Fernando Mastrangelo.
In addition, the first season featured actor Scott Foley, of "Felicity," "Scandal," and the forthcoming "The Big Leap" (among others), as host and co-judge. Foley is not an expert in furniture design, but he told The Hollywood Reporter that "it's been a hobby for years. I've always been a builder, a maker, a tinker." Despite being temporarily intimidated by his fellow judges, he says, "I didn't let my lack of professional experience in this world stop me from saying what I wanted to say."
Season 1's two finalists were inspired by their final challenge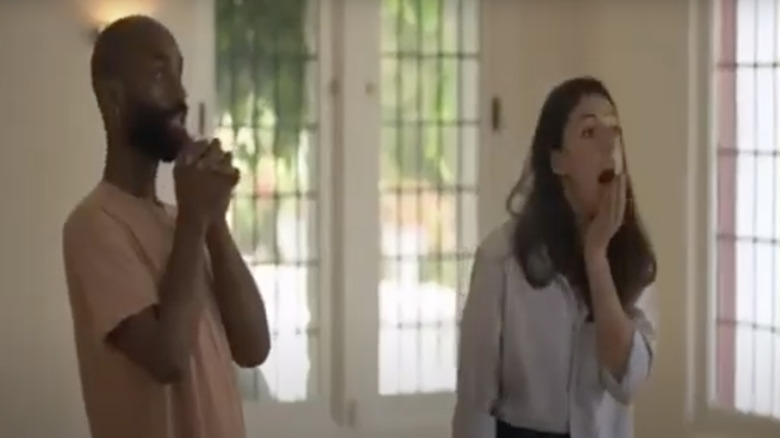 Despite fierce competition from the seven contestants, the May 20 season finale came down to a showdown between Vidivixi founder Mark Grattan and Slash Objects founder Arielle Assouline-Lichten. Their final challenge was the biggest of the series, per Surface: to design a full, four-piece collection of furniture for the spacious Laurel Canyon living room of judge Brigette Romanek. Not only is that a lot, but they had to work in an unfamiliar city — during a pandemic! — while sharing a Los Angeles woodworking studio, rather than at their comfortable homes in Pennsylvania and New York like the rest of the season. And they had only four days to do it.
Both designers were inspired by Brigette's glamorous home, which has a deep cultural history: Harry Houdini once lived there, and lots of famous musicians, such as the Beatles, Steven Tyler, and Jay-Z, recorded music there. "I was overwhelmed with Hollywood glamour," Arielle told Surface. " … I found it so inspiring to think about the greatness created there in the past." Mark agreed: "Everything in her house was an inspiration to my work, my geometry, and my materials at some point," he said. "I knew that I'd have a great time aligning her aesthetic with mine because they're so compatible."
Mark turned out to be exactly right, because (spoiler alert!) despite the judges' extremely difficult decision, Mark won the grand prize of $100,000, and was invited to submit designs for Ellen DeGeneres' furniture collection, ED by Ellen.
Source: Read Full Article