Some upsetting news: Bachelor in Paradise alum Chad Johnson's girlfriend Annalise Mishler posted some alarming Instagram stories last night which claim that Chad got drunk, punched a hole in her wall, banged on her door trying to get into her apartment, and called her names.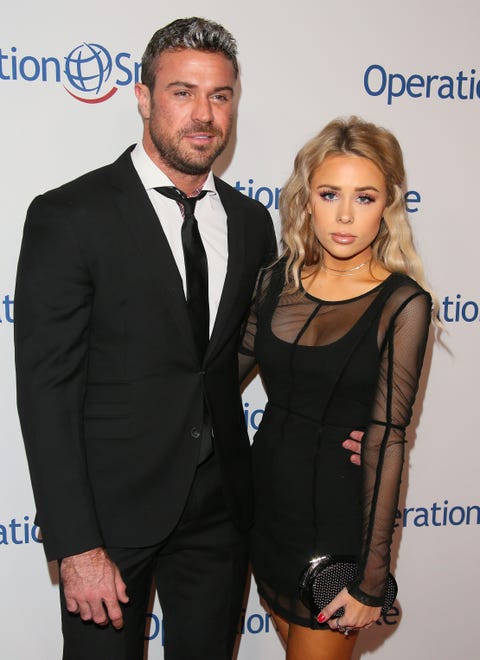 In the Instagram stories Annalise says, "So Chad just got drunk for the first time in like, 50 days, and punched a hole in my wall for no fucking reason." She then shares a video of him banging on her door and tells him to leave her alone. She says, "Go home, you're scaring me," to which you can hear him reply, "I'm scaring you, really? Really? …Good fucking luck then. I hope you fucking die." Annalise also writes that Chad "screamed the r-word at me over and over."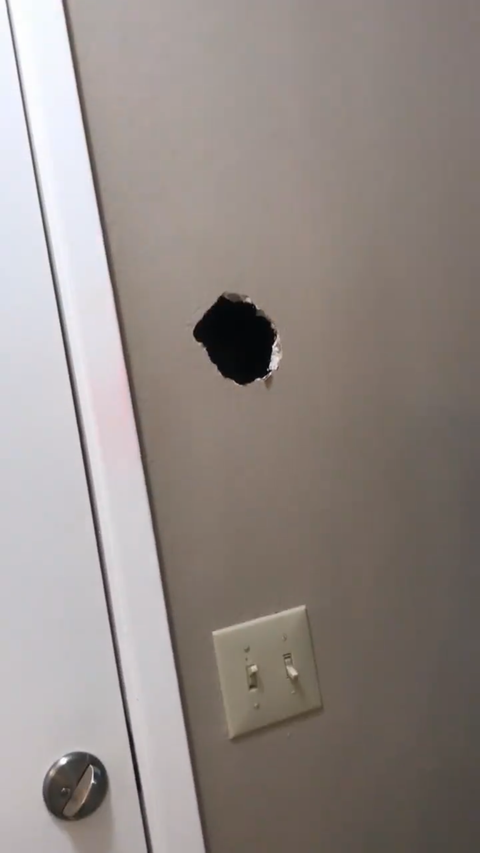 Annalise shares that the altercation began when she confronted him after seeing Hinge notifications on his phone and adds that "he's done a lot of things while drunk." Reality Steve captured and tweeted the Insta stories:
Here's Part 2 of the video… pic.twitter.com/fEUhpBo36Y
And just a few hours ago, Annalise posted an update, saying that things "are being taken care of now." And while she didn't share what she means by that, a source tells Us Weekly that she has since filed a request for a restraining order against Chad.
As for Chad's side of the story, he spoke with Too Fab about the incident, saying that he had a "big relapse" and admitting, "I don't remember actually seeing her. I drank to the point where I didn't even know I was with her. I just gotta take the Instagram Story's word that I was there….I screwed up 1000 percent."
Chad also apologized, saying:
If you or someone you know needs help, call the National Domestic Violence Hotline at 800-799-7233 or call 800-787-3224 for TTY.
Source: Read Full Article