They say friendships formed on The Bachelor franchise are forever. But even so, the bonds between contestants may not be as strong once they escape the reality show bubble. During Colton Underwood's season of The Bachelor, frontrunners Caelynn Miller-Keyes and Cassie Randolph became inseparable. So from time to time, fans wonder whether the two are still friends. Now, a year after the ABC series wrapped, Miller-Keyes has opened up about her friendship with Randolph.
Caelynn Miller-Keyes and Cassie Randolph met on Colton Underwood's season of 'The Bachelor'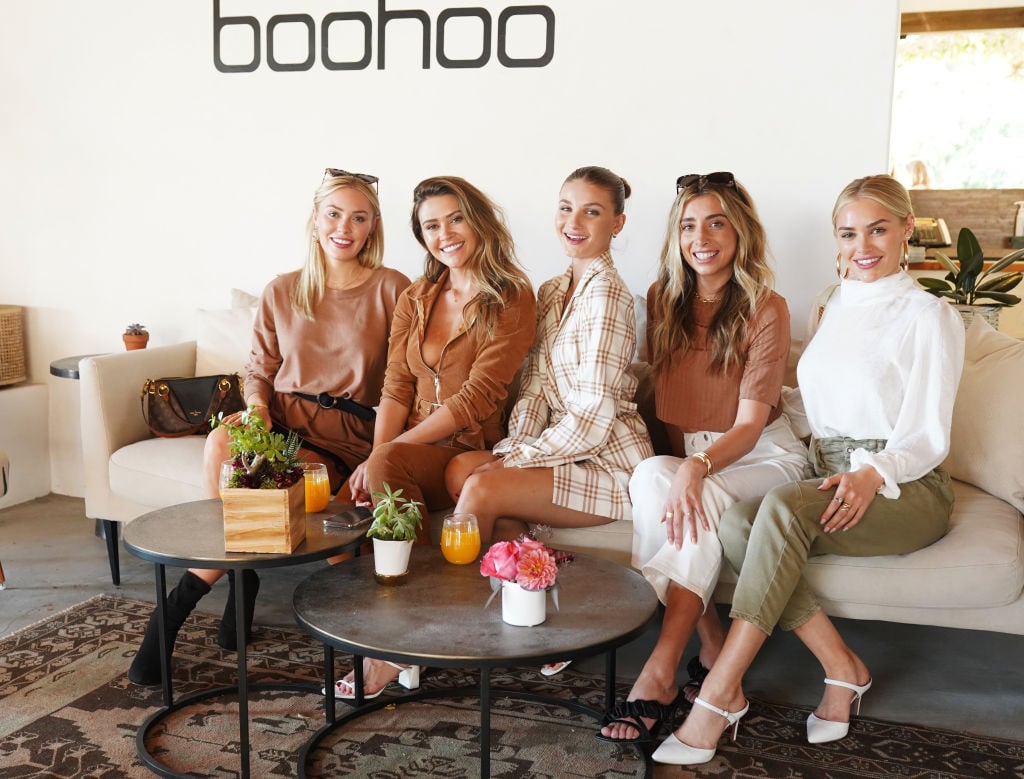 RELATED: How Dean Unglert and Caelynn Miller-Keyes Are Spending Quarantine
For the most part, the women on The Bachelor Season 23 seemed close. Of course, there were some tense moments. But despite competing for one man, they remained supportive of one another.
Even so, no one appeared as tight-knit as Randolph and Miller-Keyes. Throughout The Bachelor, the two women defended each other when someone questioned their intentions. Then when Miller-Keyes was eliminated after Hometowns, she told Randolph, "I love you. Bye, friend. Get engaged."
Meanwhile, in an interview with Ben Higgins and Ashley Iaconetti's Almost Famous podcast published in May 2020, Miller-Keyes shared how she was able to establish such a strong friendship with Randolph, despite both falling for Underwood.
"We were friends with everyone, but we just had such a close, close friendship — unlike any friendship either of us had really ever had," Miller-Keyes said of Randolph. "We were just best, best friends. And it definitely seemed weird to a lot of the girls."
She continued, "They were like, 'You can't be this close and develop feelings for a guy, the same guy.' And I get that. But we were so good at separating it too and we just wouldn't talk about it. That's the only way we'd remain friends."
Caelynn Miller-Keyes discusses her friendship with Cassie Randolph after 'The Bachelor'
RELATED: 'The Bachelor': Cassie Randolph Clears Up Rumors Surrounding Her Breakup With Colton Underwood
When The Bachelor Season 23 ended, Underwood chose Randolph. The couple has since split. But still speaking with the Almost Famous podcast, Miller-Keyes shared how she felt when Underwood and Randolph first got together. 
"I remember when I found out they were together," Miller-Keyes said. "And that same pit I had in my stomach when Sarah [Rose Summers] won Miss USA, I had when I found out that they were together."
She added, "I was like, 'For sure, it's Hannah Godwin. I know they're together.' And I was like, 'Now, me and Cassie can just do our thing.'"
So naturally, Miller-Keyes was shocked when she discovered The Bachelor season ended with Underwood and Randolph. But Miller-Keyes still wanted to be supportive of her friend.
"I pushed it out and I was like, 'I can't be jealous. I have to be happy for her. It didn't work out for us. But I hope it works out for them,'" Miller-Keyes said. "And that was kind of my mindset. But it was weird the first time I saw them. I was super uncomfortable and I just didn't know how to act. And I think he kinda felt the same way. We just wanted to be respectful of Cassie."
Are Caelynn Miller-Keyes and Cassie Randolph friends now?
RELATED: 'BIP': Dean Unglert Explains the Caelynn Miller-Keyes Marriage Rumors — Sort Of
Now, plenty of time has passed since The Bachelor Season 23 aired. Miller-Keyes has since moved on and she is currently dating Dean Unglert. So where do Miller-Keyes and Randolph stand today?
During the Almost Famous podcast, Miller-Keyes revealed they are still good friends. However, they aren't as close as they were on the show because they're not by each other 24/7.
"I was just talking to her yesterday on the phone. We are still close," Miller-Keyes said. "It's just hard to get back to that level of closeness that we were on the show. There's no phone, it's just you and the other person. It's just a great way to build friendships in that environment."
She continued, "It's tough. We are still super close, and I'm super thankful for that. But getting to that same closeness, where there's no distractions and it's just, like, no phones. And you just get to live your life, free of any distractions imaginable. It's pretty cool."
Check out Showbiz Cheat Sheet on Facebook!
Source: Read Full Article