HBO Max and Hulu gain streaming rights to the former CBS drama
"Yeet" – The murder trials against Alexander Moore (Zayne Emory) and Jack Allen (Derek Luh) begin, and the pressure mounts when Lola agrees to allow media into the courtroom to support her re-election campaign. Also, Mark and Amy commit to their relationship, even though they're on opposite sides of the trial, and Luke looks for a way to win Emily back, on the second season finale of ALL RISE, Monday, May 24 (9:00-10:00 PM, ET/PT), on the CBS Television Network.Pictured: Simone Missick as Lola CarmichaelPhoto: Screen Grab/CBS ©2021 CBS Broadcasting, Inc. All Rights Reserved.
"All Rise" is returning to the bench. OWN has revived the former CBS drama for a third season.
Additionally, HBO Max and Hulu have acquired subscription streaming rights to all episodes of "All Rise" via a deal with Warner Bros. Domestic Television Distribution. Episodes from the first two seasons will be available starting Dec. 1.
Season 3 of "All Rise" will air sometime in 2022.
The majority of the main cast, including star Simone Missick, is set to return. Marg Helgenberger was committed to another pilot when the show was canceled, so she will be unable to return as a series regular, an individual with knowledge of the project told TheWrap.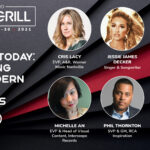 "'All Rise' has been a great performer, achieving strong ratings and growing its share from season one to two. Featuring a strong character front and center, Judge Lola Carmichael's story reflects our audience with powerful affirmation," said OWN president Tina Perry. "A special thanks to Warner Bros. Television and our incredible showrunner and longtime partner Dee Harris-Lawrence. We can't wait to get started on season three and bring this show back for long-standing and new fans alike."
Brett Paul, President, Warner Bros. Television, added: "We are incredibly thrilled that 'All Rise' will be back in court, and we are so thankful to our great partners at OWN for ruling in favor of another season of this powerful drama. Dee Harris-Lawrence and the creative team have done an incredible job of telling important stories about timely subjects which have been brought to life by Simone Missick and the show's outstanding ensemble cast. We can't wait for audiences to see what the 'All Rise' team has in store for season three. And we are also grateful to our partners at HBO Max and Hulu, without whose support this would not be possible."
"All Rise" becomes the second series canceled by a broadcast network after last season to find new life. Netflix renewed "Manifest" for a fourth and final season in August after it was axed by NBC after three seasons.
Along with Missick, the cast also includes Wilson Bethel as Judge Carmichael's best friend, Deputy District Attorney 'Mark Callan,' Jessica Camacho as public defender 'Emily Lopez,' J. Alex Brinson as bailiff-turned-lawyer 'Luke Watkins,' Ruthie Ann Miles as Lola's assistant 'Sherri Kansky,' Lindsay Mendez as court reporter 'Sara Castillo,' and Lindsey Gort as defense attorney 'Amy Quinn.'
Source: Read Full Article