Armando Rubio got engaged to his longtime boyfriend, Kenneth Niedermeier, earlier this season on 90 Day Fiancé: The Other Way. The couple has finally reunited with Armando's daughter, Hannah. And upon hearing the news of their engagement, the 6-year-old had a beautiful reaction.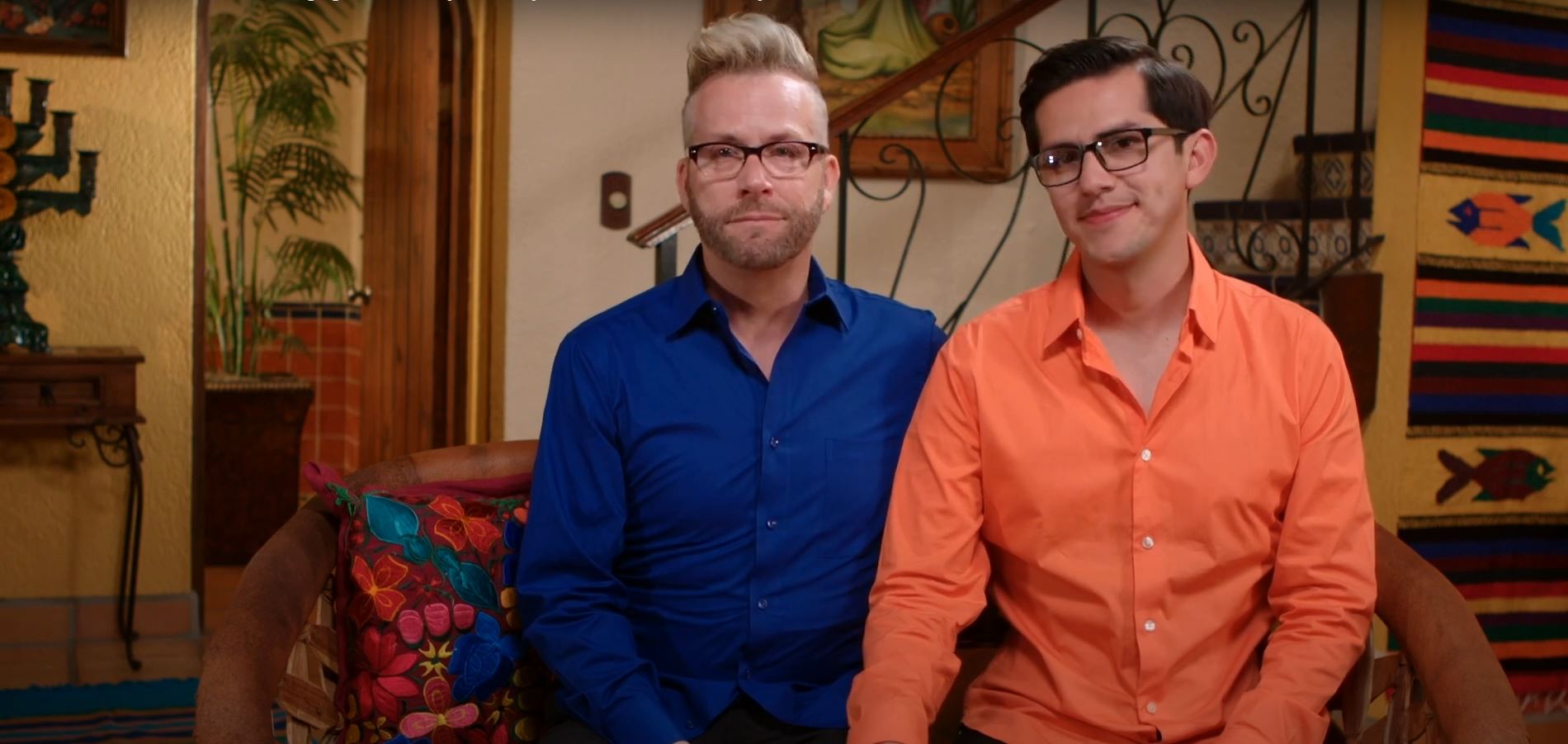 The '90 Day Fiancé' star and his daughter have a tragic past
As seen on this season of 90 Day Fiancé: The Other Way, Armando and Hannah are still recovering from a significant tragedy. Armando's first wife — a woman he married when he was very young — died in a tragic car accident when Hannah was very young.
Armando was married to Hannah's mother for eight years. But after coming out to her, the couple decided to separate.
"Unfortunately, about two or three months after we had separated, she passed away in an accident," Armando said in a confessional. "Her car actually flipped out of the road and she died on the scene. She was my best friend, so that was very hard."
Armando has been raising Hannah with his family
After the death of his wife, Armando has been raising Hannah with his family. His parents, Virginia and Armando Sr., and his sister, Debbie, are very close to Hannah. So they were heartbroken when Armando told them he was taking his daughter to live with Kenneth.
The entire situation has been challenging for the family in general, especially Armando's parents. They have had a hard time accepting Armando is gay. So when he announced his engagement on a recent episode of 90 Day Fiancé: The Other Way, Armando was met with long moments of awkward silence. 
When Armando and Kenneth first arrived back home to meet the family, Armando Sr. refused to talk to them. But after some coaxing from Virginia, he briefly came outside to say hello. 
The '90 Day Fiancé' couple tells Hannah they're getting married
After reuniting with Hannah on the latest episode of 90 Day Fiancé: The Other Way, Armando and Kenneth sat her down to tell her about their engagement. After explaining to her that it meant they would be getting married and she would have "two daddies," Armando asked Hannah how she felt.
"I feel happy because the three of us are going to be together," the 6-year-old replied. "I love you both. Double the love — We're never going to separate."
The couple was delighted to hear Hannah's response. Kenneth nearly broke into tears expressing how happy he was to have Hannah in his life. And Armando admitted her reaction was a much-needed relief.
"The way Hannah's reacting to the news of Kenny and I getting engaged is the reaction I needed at this point," he told producers. "Especially after the reaction I had from my family last night. To see that she's happy about this is the best feeling in the world, but I want to know and feel I have that support from all of my family." 
Kenneth's four adult children are just as supportive of their engagement as Hannah is. Hopefully, viewers will get to see the beautiful blended family together by the end of the season.
Source: Read Full Article