Lil Nas X has seemingly grown up in the spotlight. Since he burst onto the scene in 2019 with his hit single "Old Town Road," the Grammy-winning rapper has become one of Gen Z's biggest stars and a pioneer in hip-hop. As a result, his personal life has also become a subject of scrutiny — including his love life.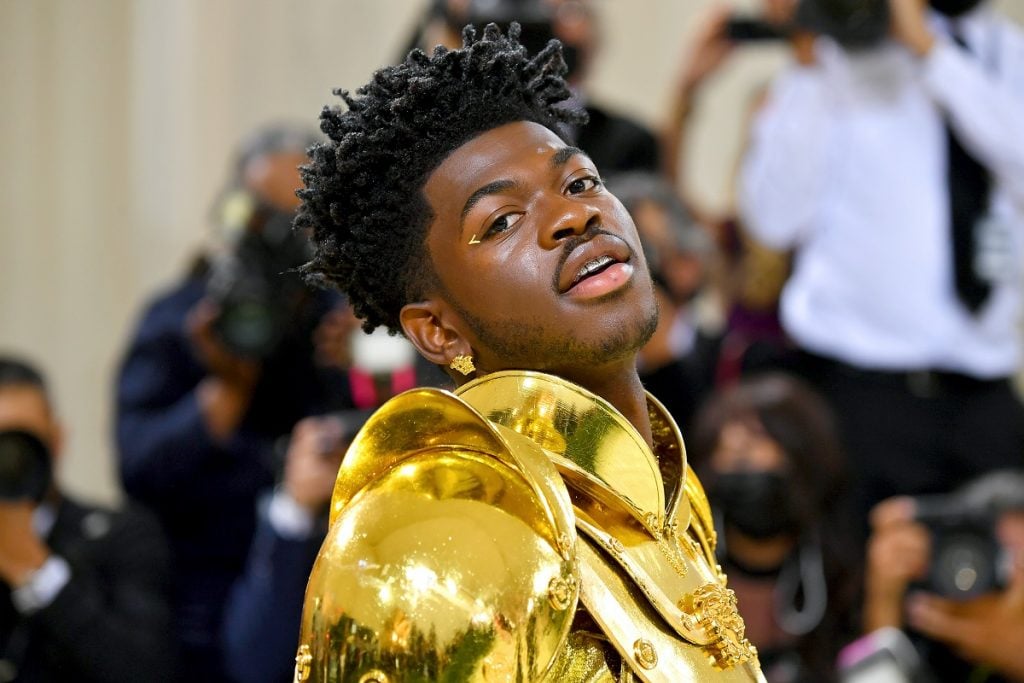 He's rumored to be dating Yai Ariza
Lil Nas X came out in June 2019 on the last day of Pride Month. "Old Town Road" was still sitting at the top of the Billboard Hot 100 chart. Lil Nas would eventually break Boyz II Men and Mariah Carey's record for most weeks spent in the chart's top spot, with 19 weeks total at number one.
While Lil Nas has kept much of his personal life under wraps, some fans have begun to piece together clues about who he might be dating, with the most common answer being dancer Yai Ariza.
Yai Ariza is one of Lil Nas X's dancers
Yai Ariza first rose to prominence with a short two-second act during Lil Nas' now-infamous performance of "Montero (Call Me By Your Name)" on Saturday Night Live. He was one of Lil Nas' dancers that licked him on his neck in the middle of the performance. In his performance at the 2021 Bet Awards, Lil Nas and Ariza famously locked lips during the performance of "Montero."
Ariza has frequently appeared as a dancer in Lil Nas' performances and music videos. The 24-year-old Afro-Colombian dancer (full name Yainer Ariza) was born and raised in Cartagena, Colombia and now lives in Los Angeles. Getting to work with Lil Nas X has been a dream come true for him.
"It really inspired me — him being a young, Black, gay man," Ariza told Attitude magazine. "It made me realize I'm going the right way and doing it how I am and being myself."
Yai Ariza appeared in the 'That's What I Want' video
The release of his debut album Montero symbolized Lil Nas X's official coming out and celebration of who he is. The song "That's What I Want" is a personal pop song where he sings about wanting someone to be by his side.
Ariza played Lil Nas' love interest in the "That's What I Want" video. Throughout the video, the two kiss and have sex in the locker room after a football game. The video even ends with Lil Nas wearing a wedding dress.
"Huge thank you to Lil Nas X for making me part of your wonderful vision," Ariza said in an Instagram post after the video was released. "You are so special, you deserve it all, love uuu."
Ariza's own career has been on the rise since he began working with Lil Nas, recently appearing in the 2021 Savage X Fenty fashion show.
Source: Read Full Article