One of the reigning queens of country music, Trisha Yearwood is a force of nature. The music superstar, who has also become hugely successful in the cooking realm, has continued to make new music even though she already has an impressive catalog of hits to her name.
Yearwood just released her new studio album, Every Girl, and fans are already loving it for the messages of empowerment and strength that the album contains. Read on to learn what Yearwood has to say about one of the album's biggest songs and what she hopes fans will take away from the song.
Trisha Yearwood's career beginnings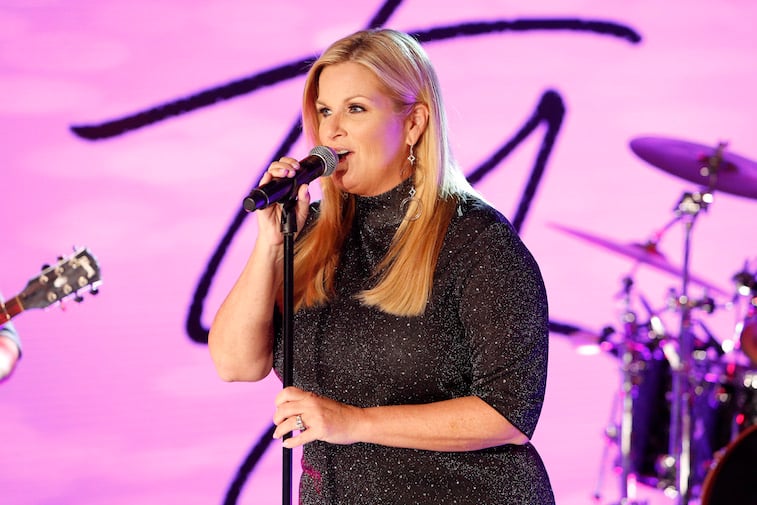 Born in Georgia in 1964, Trisha Yearwood knew from an early age that she wanted to pursue a career in music. In 1991, after completing her education, Yearwood released her debut album. The album's single, "She's in Love With the Boy" became an immediate hit, reaching number one on the Billboard charts. Critics and fans alike celebrated Yearwood following the overwhelming success of her musical debut, and she was named Top New Female Vocalist by the Academy of Country Music in 1991.
Trisha Yearwood would only go on to experience continued success. Although she found her place at the start with country music, Yearwood would become a successful crossover artist, and her song "How Do I Live," would ultimately become a top power ballad, covered by the likes of fellow artists such as LeAnn Rimes.
Yearwood has enjoyed collaborations with some of the biggest artists of the century, including Kelly Clarkson, Don Henley, Roseanne Cash, and Vince Gill.
Yearwood took a hiatus from music
In addition to her plethora of successful musical collaborations, Yearwood has one of the most high-profile marriages in country music. She started dating Garth Brooks in 2002 after years of friendship, ultimately tying the knot on December 2005. The two are well-known for their devotion to each other and make an effort not to spend more than a few days apart from each other at a time, in spite of their busy schedules.
Since 2008, Trisha Yearwood has been well-known as a home cook and celebrity chef as well as a musician and singer. That year, she published her first cookbook, Georgia Cooking in an Oklahoma Kitchen. The book became a best-seller, and fans clamored for more.
She went on to release another cookbook in 2010, and eventually, starred in her very own Food Network cooking show, Trisha's Southern Kitchen. Between the cookbooks and the TV show, Yearwood has become incredibly popular with a whole new segment of fans, who tune in to follow along to Yearwood's simple, delicious recipes.
The new song to empower women
Although Yearwood has taken some time away from music to focus on her other pursuits, including cooking, it was only a matter of time before Yearwood returned to her first love — recording and performing the music she loves. On August 30th, 2019, Yearwood released her album Every Girl.
The lead single from the album, "Every Girl in This Town," is a rousing power ballad that is both inspirational and fun. In a recent interview, Yearwood opened up about the song, saying that she wanted the song to be "girl power song" without being preachy.
Yearwood also stated that she wants the song to encourage women to accept themselves as they are and not hold themselves back from going after their dreams. As Yearwood prepares to hit the road for her fall tour promoting the album, fans can listen to Every Girl and get themselves revved up for what is certain to be a Trisha Yearwood resurgence.
Source: Read Full Article