As The Beatles notched No. 1 hit records and sold out shows across the world, manager Brian Epstein had a strict policy when it came to politics –especially in America. The policy was simple: Don't let the Beatles say anything about politics, and don't allow the press to ask about it, either.
Eventually, John Lennon tired of the situation and planned to speak out about the Vietnam War and other issues. When Epstein died in 1967, all bets were off. The following year, John wrote and recorded "Revolution," which was the first time fans got a taste of the band's political side.
In 1969, after marrying Yoko Ono, John's "Give Peace a Chance" instantly became an anti-war anthem (and a genuine hit, too). By November, half-a-million demonstrators would flock to Washington D.C. to sing the song in protest of the situation in Vietnam.
That was enough to get the attention of President Nixon and the FBI. However, it wasn't until John recorded a protest song in 1971 that the FBI became really interested. After putting John and Yoko under surveillance, the Nixon administration even tried to deport the former Beatle in '72.
Lennon's 'John Sinclair' showed his potential ahead of the '72 election.
Before becoming jaded about benefit concerts and such things, John was willing to put his time and energy to a cause. He definitely got the opportunity when poet, activist, and MC5 manager John Sinclair got a 10-year sentence after undercover FBI agents busted him for two marijuana joints.
By 1971, a national campaign had launched to free Sinclair from prison. In December of that year, the "John Sinclair Freedom Rally" was held in Michigan, where Sinclair was serving his sentence. For the concert, John wrote a protest song called, simply, "John Sinclair."
It may not have been among his best work, but no one could argue with the results. A few days after the concert and the debut of "John Sinclair," the man himself left prison. The following year, his legal troubles had ended.
While that was great news for Sinclair, Lennon suddenly found himself a target of the FBI. Agents had attended the show and taken notes on John and Yoko (whose performance they criticized as off-key). Soon, they had a full surveillance program going on the former Beatle.
FBI scrutiny led to Lennon dropping his political activities.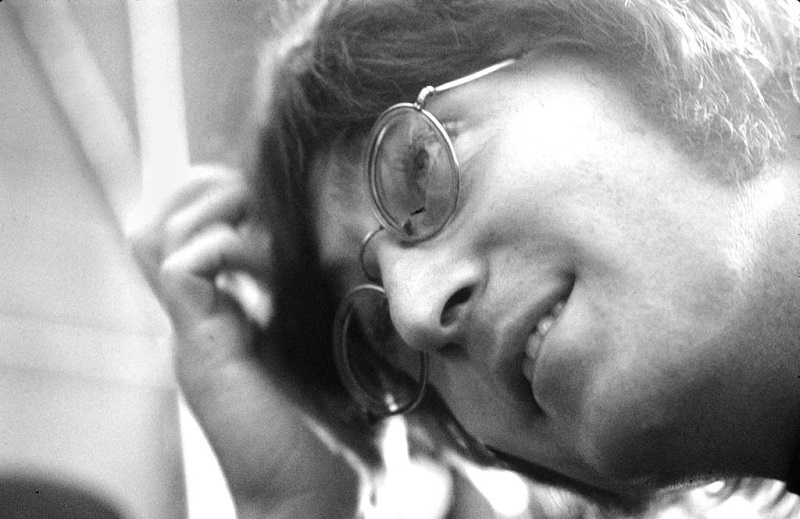 After Lennon demonstrated he could have a real impact on the political scene, Nixon and the FBI became determined to shut down any plans he had for his '72 re-election campaign. That included Lennon's idea to follow up Nixon's public appearances with protest concerts.
By then, Lennon knew that the best way for peace to get a chance was for people to vote out the corrupt president. What's more, the '72 election had become especially significant because it was the first in which the voting age had dropped to 18.
To a paranoid Nixon, Lennon had the potential to sway young voters across the country and deny him a second term. In response, Nixon had his immigration department initiate deportation proceedings with respect to Lennon.
Knowing he could be kicked out of the country if Nixon forced the issue, Lennon began focusing on his immigration case. By mid-'72, he'd decided to quit the fight against "Tricky Dick," whom he'd filleted on Imagine's "Give Me Some Truth."
Nixon won that round (and the '72 election), but within a few years the tide would turn. By summer of '74, Nixon was out of the White House. A year later, the case against Lennon fell apart. Soon after, John got his green card and became a permanent U.S. resident.
See also: The Paul McCartney Songs John Lennon Described as 'Granny Music'
Source: Read Full Article