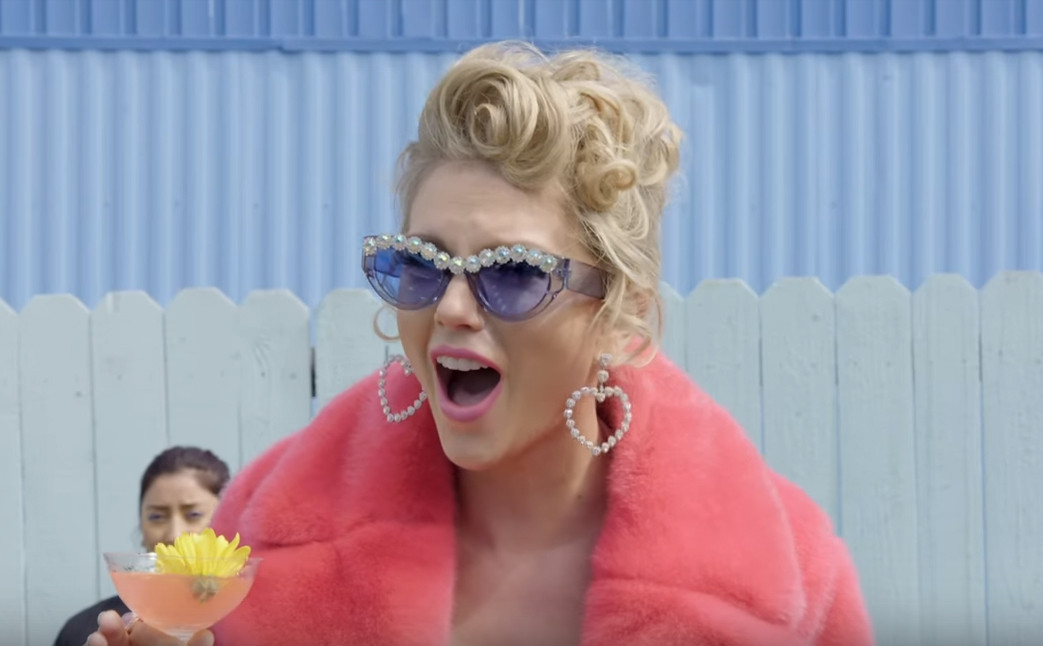 YouTube
Taylor Swift has a special treat for her fans.
It's been just under a month since the Grammy winner released her instantly iconic music video for "You Need to Calm Down." Now, T.Swift is taking viewers behind the scenes of the video, sharing set secrets and revealing how the stunning visuals came to be. In the BTS video, posted to YouTube on Tuesday, the 29-year-old star takes her Swifties along as she films scenes in her trailer and in the pool, where things get a bit fiery.
"Here we are on day three of shooting," T.Swift says. "This is where I'm basically shooting the whole beginning section of the video. It's my trailer, where I live, the inner shots of how I spend my mornings usually, making cocktails…and then walking to the pool."
"It's this whole metaphorical symbolism of, there's this flaming toxicity on my phone that sets my trailer on fire," Swift explains. "And I don't even notice because, you know, it's happy hour in the pool. 10 a.m."
In one shot, Swift can be seen donning a Vivetta pink faux fur jacket over her bathing suit as she walks to the pool, her trailer in flames behind her.
"So that was pretty hot, there was a lot of fire," Swift says in the BTS video. "I was just like, 'Don't think about it, don't think about it, don't think about it.' Like, 'Don't think about how flammable this coat is. Don't even think about it.' So I didn't, and I think it's fine."
In the next scene, Swift lounges in the pool with her coat and heels on, drink in hand.
"Now I have to be like a, just a boiling frog in here," she jokes. "Like, they're gonna set fire all around this. It's just gonna be interesting, new life experiences. Who doesn't love it?"
Check out the BTS video above!
Source: Read Full Article