Picture this: It's August 2009. You're wearing a pair of $89 distressed Abercrombie and Fitch jeans that you convinced your parents to buy in the name of "back to school," with that one floral tank top with an elastic hem that literally everyone got from American Eagle. (You know the exact one.) "I Gotta Feeling" by the Black Eyed Peas is playing, which is totally the perfect anthem for the night you'll kick off as soon as you get that six pack of Mike's Hard Lemonade your best friend's older brother overcharged you for. This was the last good summer.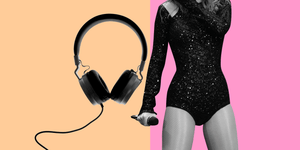 I know I'm being super dramatic, here. There have been fine summers since. I mean, even this summer isn't that bad. We have pool floats. White Claws are…fun. Euphoria makeup literally changed all of our lives. But, there has not been a song of the summer, which pretty much cancels all that out. Yeah, "Old Town Road" by Lil Nas X kept the top spot on the Billboard Top 100 for like, 87 years before being dethroned by Billie Eilish's "Bad Guy," but it's not a feel-good, dance-till-your-thighs-burn party bop. You know?
Even today, when an Uber driver gives you control of the music, you probably turn to the hits of summer '09 to hype your friends up. Sean Kingston never disappoints! TBH, 2009 was the ultimate year for summer songs. It didn't just have one. There were enough to fill a whole dang playlist on an iPod Nano. Please appreciate some of its greatest hits because you know what? Every single one of them still effing slaps.
"I Gotta Feeling" by the Black Eyed Peas
According to Billboard, this WAS the song of the summer. It truly makes you want to "go out and smash it! Like Oh my god!" Honestly, if Fergie telling you that she knows that "we'll have a ball" doesn't give you hope for the night ahead…nothing ever will.
"Love Game" by Lady Gaga
You're lying if you can say that you never tried to either a) find a hair bow that matched your natural hair color or b) tie your own locks up into a ribbon like Lady Gaga. "Disco stick" still is the greatest euphemism of all time.
"You Belong With Me" by Taylor Swift
I get it. Lover is going to be a super successful album. Everyone loves the new glittery, pink Taylor. But "You Belong With Me" is some of her best work to date. Don't @ me. (Actually, I don't care. Go ahead and @ me. I will die on this hill!)
"Waking Up in Vegas" by Katy Perry
Speaking of pop stars who have drastically changed since 2009…I would NOT complain one bit if Katy Perry came out with another hangover anthem in 2019. It's what we all deserve!
"I Know You Want Me (Calle Ocho)" by Pitbull
Remember when you couldn't even count to four without breaking into this Pitbull song? Man, those were the days.
"Party in the U.S.A." by Miley Cyrus
Bet the 10-years-ago you never thought you'd be crying about Miley Cyrus and Liam Hemsworth's divorce in the future. Much has changed…but this is still practically the National Anthem.
"Fire Burning" by Sean Kingston
Listening to this song in 2019 is a nice little reminder that you need to start yelling "SOMEBODY CALL 911, shawty fire burning on the dance floor," the next time you're tearing it up at the clurb.
"DONTTRUSTME" by 3OH!3
Oh me? Yeah, I'm fine. I'm just like, still recovering from hearing the, "Tell your boyfriend, if he says he got beef, that I'm a vegetarian and I ain't f*cking scared of him," lyric in this song.
"Replay" by Iyaz
A love song that name drops iPods and talks about hanging out at the mall with your friends? An instant classic!
"Good Girls Go Bad" by Cobra Starship featuring Leighton Meester

LOL, remember when Leighton Meester was in a Cobra Starship video that opened with a shot of girls buying beer and condoms at a convenience store? A safe sex icon! PS, at one point she sends a text that just says "XOXO," and that little Gossip Girl Easter egg still is my main source of energy.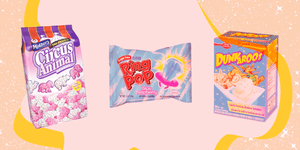 Source: Read Full Article