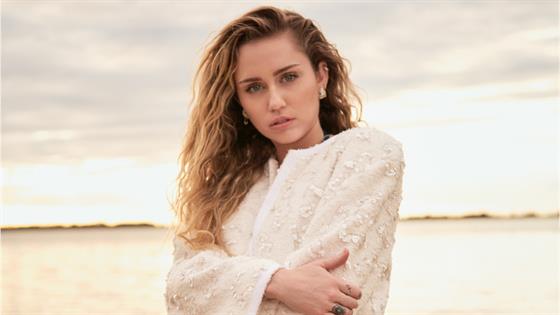 Miley Cyrus is giving us all the feels with the "Slide Away" music video.
As if people weren't already sobbing enough already, the singer is taking things up a notch with her new music video. In the newly released video, the singer is underwater which perfectly complements the emotionally-charged lyrics that seemingly describe her recent split from husband Liam Hemsworth.
In the visual, we see Miley at a house, watching people around her party away.
The music video's debut comes nearly a month after Miley dropped the song that is now being hailed as the breakup anthem of the year. At the time, Cyrus was in the midst of ending one relationship and beginning another. A source told E! News, "Miley and Liam have still been communicating and it wasn't a messy split but they have decided they are at different points in their lives currently."
Those sentiments were reflected in the lyrics: "I'm not who I used to be / You say that everything changed / You're right, we're grown now."
In the days following the release of the single, it was clear that Miley had a hit on her hands, which perhaps inspired her to take her talents to New York City for the 2019 MTV VMAs. For the first time, the songstress performed the hit for all to see, with an orchestra to back her up. Her knockout performance was made even more impactful thanks to the fact that viewers saw her through a black and white TV screen.
Afterwards, the 26-year-old dashed backstage to be with The Hills star Kaitlynn Carter. The two celebrities made a brief appearance onscreen before leaving to go to an after-party that Kaitlynn's ex Brody Jennerwas also attending.
Since then, Miley and Kaitlynn have been nearly inseparable. On Sept. 4, the two A-listers enjoyed a night out on the town to celebrate Kaitlynn's 31st birthday. A source told E! News, "Sunset Tower is one of Kaitlynn's favorites, and Miley wanted it to be special and all attention on her."
Meanwhile, Miley's ex Liam is back to focusing on work as well. In his first Instagram post since announcing his divorce from Miley he promoted his new film Killerman, which premiered on August 30. "I'm incredibly proud of the work everyone did on it… Blood, sweat and tears were shed from all who were involved," the Aussie shared.
Don't miss E! News every weeknight at 7, only on E!
Source: Read Full Article