Kanye West released his highly-anticipated album Donda 2 on his exclusive Stem Player device. According to its co-creator, the Stem Player is a unique device designed to revolutionize how music is consumed.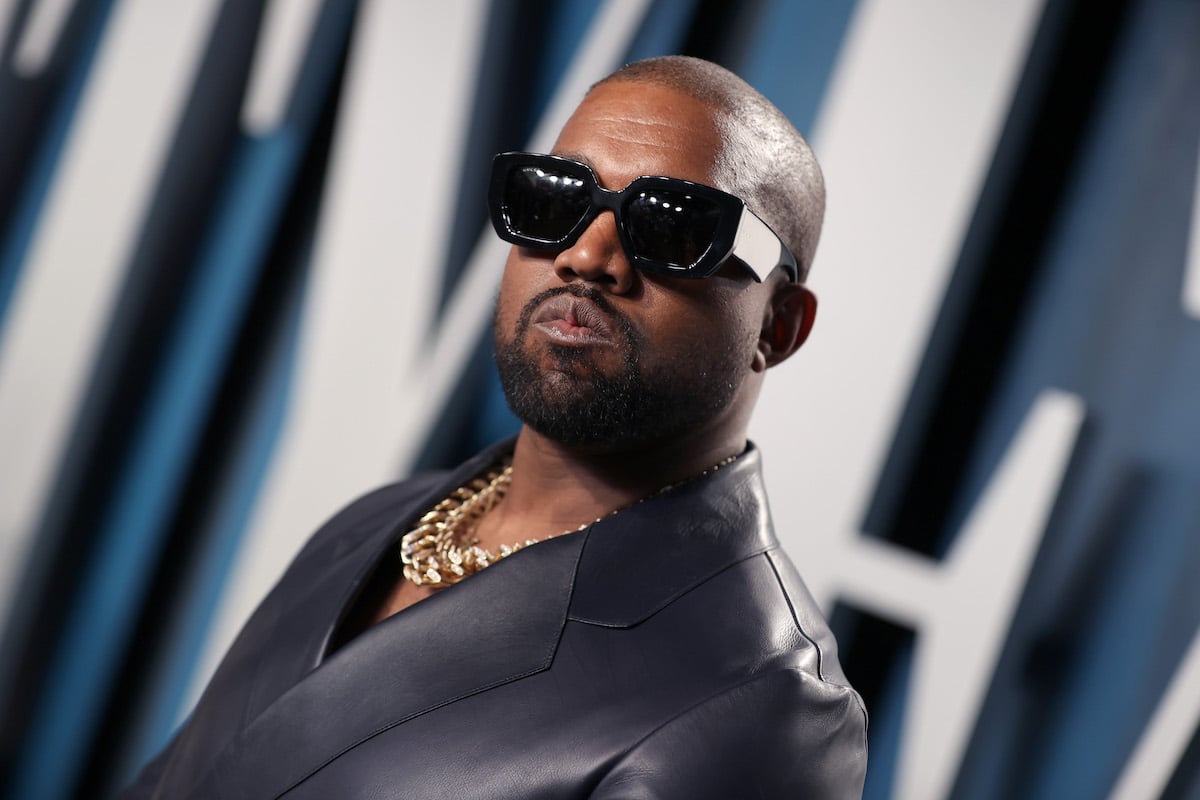 Kanye West released 'Donda 2' on his Stem Player device
West first debuted his Donda 2 album at a listening event in Miami on February 22, 2022. Ahead of the album's unveiling to the general public, West declared that the album would never be on streaming services, and could only be listened to on his own device, the Stem Player.
The Stem Player was developed in partnership with Kano, an electronics start-up that designs products for everyday people to customize their own technology. This includes build-your-own-computer kits as well as other products including headphones and computer mouses. West himself has been interested in the technology space, even launching his own Donda brand of electronics.
In an interview with GQ, Kano co-founder Alex Klein spoke about the company's mission, and how West knew that they were the ones to choose to create the Stem Player.
"Ye really saw what it was at its core. It's about transparency, simplicity, and the fact that anyone can understand technology, not just use it. And do something themselves with it rather than just take it for granted," Klein said. "I think that began a creative collaboration and friendship."
The Stem Player is a 'revolutionary device,' according to its creator
Many fans of West were confused by the fact that Donda 2 will only be available to listen to on the Stem Player, given the device's $200 price point. But Klein said that customers will be getting much more than just access to one Kanye West album.
"Remember you're not spending $200 for just an album. You're spending $200 for a revolutionary device that allows you to listen to music in a completely new way through stem separation, and that allows you to mix and make music on the go," Klein said. "You're also spending that $200 to become a part of a community that wants to change technology and music for the better. On top of that you're getting Donda 2, which has enormous value. So I think that's a really important thing to stress."
"You're getting something revolutionary," he continued. "You're getting a first-generation technology product that has the best reviews for a first-generation technology product than anything we've seen in a decade, maybe since the original iPhone."
You can listen to other artists on the Stem Player
West first previewed the Stem Player in 2019, so its release isn't anything new in the Kanye-verse. However, the Donda 2 release is the first time the product will be a part of an album rollout.
One TikTok creator broke down the different ways the Stem Player can be used. By separating a song's vocals, melody, bass, and other tracks, users can dissect music in ways that up until now, only producers and other experienced music professionals would be able to experience.
It remains to be seen whether Donda 2 will appear on streaming services, as the original Donda album eventually did.
Source: Read Full Article