Zendaya Coleman may have gotten her start on Disney Channel, but she certainly hasn't been afraid to think outside the mouse in the years that followed. Her breakthrough role as Rocky Blue on Shake It Up foreshadowed the now 25-year-old's wide array of talents — featuring singing, dancing, acting, and bold fashion choices. The world took notice of her tremendous skills, as did the Marvel universe.
Her high-profile part in recent Spider-Man movies has occupied quite a bit of her life. It's really no wonder that, when she secured an Emmy win for her television work, she struggled to make time for its transportation.
Zendaya's Emmy took a while to find its way home
2017 was a big year for Zendaya, seeing her join the Marvel world and shine in the December debut of The Greatest Showman. Perhaps the most exciting part of the year, however, came in June. According to Deadline, this is when HBO green-lit Sam Levinson's plans to adopt Israel's Euphoria into an American television program by the same name.
The 2019 debut of the gritty drama saw Zendaya in a starring role. Her work as Rue, a drug addict freshly out of rehab, captured the audience's attention and tugged at their hearts. It also earned her an Emmy at the 2020 awards ceremony.
Due to the coronavirus (COVID-19) pandemic, Zendaya accepted her award virtually, surrounded by her family and friends. And while the ceremony was #SaferAtHome, Zendaya shared to Vogue that it would be a while before the trophy made it back to her LA residence. The actor was already busy working on a new Spider-Man movie. Its title — No Way Home — also told the story of her Emmy award, which had to be held onto by her mom while shooting wrapped.
The star broke a record when accepting her award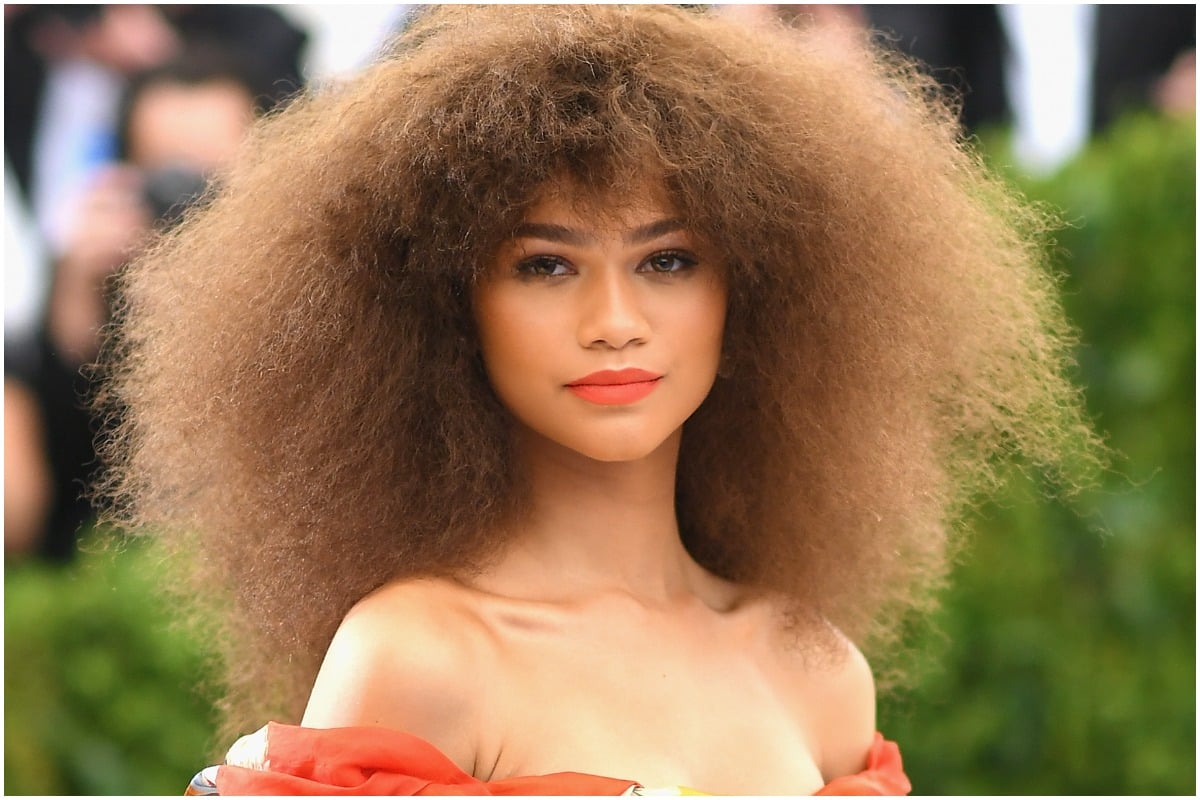 Zendaya's first Emmy win was unique for many reasons. If accepting an award virtually and then parting with it to shoot Spider-Man wasn't enough, Zendaya also broke a record with her win. When she beat out the likes of Sandra Oh and Jennifer Aniston for primetime's Outstanding Lead Actress in a Drama Series, she became the youngest person to ever win the title. The previous record was set just one year earlier, by 26-year-old Jodie Comer in Killing Eve. Just 24 at the time of her win, Zendaya had her beat by two years.
The actor was quick to use her acceptance speech to empower young viewers who might be watching. The Story Exchange recounts her saying, "I just want to say to all my peers out there doing the work in the streets, 'I see you, I admire you, I thank you.'"
Myriad projects show Zendaya's just getting started
With many new projects still in the works, viewers will have plenty of opportunities to see and admire Zendaya right back. Who knows, with Euphoria's second season slated to release in the coming months, we may even get to thank her with another prime-time award.
Already this year, fans have enjoyed watching Zendaya's talents in Space Jam: A New Legacy, Malcolm & Marie, and Dune. Her high-profile relationship with international heartthrob and Spider-Man costar Tom Holland has also been keeping us entertained. As we eagerly await for post-production to wrap up on Spider-Man: No Way Home, we can take solace in the fact that Zendaya is still only 25 years old. It won't be long before many more awards find their way into her home.
Source: Read Full Article