When Spider-Man: Far From Home opens on July 3, it stands to break box-office records for one of Marvel's most enduring heroes. So it may be the most financially successful of all Spider-Man films, but will it be the best? That's another matter altogether.
Sure, it may be the best of Spidey's MCU movies, but that's not saying much since there are exactly two. Those with short memories may forget there had already been five live-action Spider-Man movies before the MCU. Not to mention there was a different kind of Spider-Man movie just a few months ago, and some people consider that one of the best superhero movies of all time, let alone one of the best Spider-Man movies.
Box office tracking has Far from Home earning a massive $150 million to $180 million over the long Fourth of July holiday, which would be the highest opening the web-slinger as ever seen. We'll take a look at how well the other Spider-Man movies opened and how well they hold up quality-wise.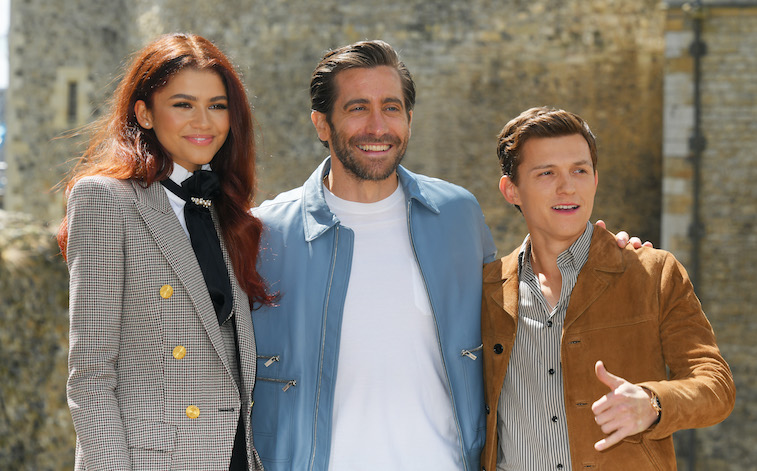 'Spider-Man': $114 million
The first Spider-Man movie was a milestone in its day, as it was the first to make over $100 million in its opening weekend. That may seem like chump change compared to Avengers: Endgame, which made a staggering $357 million in its opening weekend, but Spider-Man's opening was a big deal at the time. Its final gross was $404 million, which means it still leads all the Spider-Man movies by a considerable distance.
The movie still holds up quite well today, even if some of the visual effects look primitive by today's standards. Really, they weren't even the best visual effects of the time. But that mattered little with such strong elements as the chemistry between Tobey Maguire and Kirsten Dunst, whose upside-down kiss in the rain still ranks among the best movie kisses of all time. The Green Goblin was well played by Willem Dafoe, but it's too bad he looked like a refugee from an episode of Mighty Morphin Power Rangers.
'Spider-Man 2': $88 million
It's a little surprising today that the opening dipped below the $100 million mark, given how well-liked the first movie was. Many people consider this the best of the Spider-Man movies, and one of the very best superhero movies period. One of the chief reasons for that is Alfred Molina's Doctor Octopus, who was at heart a good man warped by tragedy.
Director Sam Raimi really cuts loose here, with wild visuals echoing his work in his Evil Dead movies. And the fight between Spidey and Doc Ock on the train is still a corker. At the box office, the movie legged it out to an impressive $373 million.
'Spider-Man 3': $151 million
Yes, we know. The emo-Spider-Man stuff was silly, there are way too many villains, Venom was wasted, and making the Sandman Uncle Ben's killer was a stupid mistake. Even so, the core elements still work, and we'll make the argument that this is better than either of the reboot movies.
Still, there's no question that audiences were turned off. Despite its opening almost doubling that of Spider-Man 2, the third movie ultimately fell short of its predecessor's total, stopping at $336 million.
'The Amazing Spider-Man': $62 million
When your franchise hits a creative pothole, here comes the reboot. It worked wonders for Batman, as Christopher Nolan rescued that franchise from the embarrassment of Batman and Robin.
Spider-Man wasn't so lucky. Andrew Garfield and Emma Stone made very appealing leads, but director Marc Webb was out of his element, and the Lizard was a lame villain. Overall, viewers seemed to be suffering from Spider-Man fatigue, as grosses continued to fall. This ended at $303 million.
'The Amazing Spider-Man 2': $92 million
The death of Gwen Stacy is one of the most powerful stories in all of comics, and this movie totally botched it. Making just about every mistake big-budget tentpoles can make, this movie was again overstuffed with villains, and "Itsy-Bitsy Spider" playing as Spider-Man is knocked around like a pinball was arguably worse than emo Spider-Man.
No wonder this was the lowest grosser of the live action movies, stopping at $202 million.
'Spider-Man: Homecoming': $117 million
After the second movie made just about everyone want to forget it happened, along came the Marvel Cinematic Universe to rescue the superhero. A refreshing, ebullient Tom Holland had already impressed audiences with his appearance in Captain: America Civil War, and he soundly proved he could carry a movie on his own.
The third act was a little overstuffed, but Michael Keaton's not-really-a-villain helped tt stand out, to the tune of $334 million.
'Spider-Man: Into the Spider-Verse': $35 million
Yes, it made the least money of the movies listed here, ending with $190 million. However, that's more than five times its opening of $35 million, so it had major staying power, and with good reason.
The movie is endlessly dazzling and imaginative, with a mixture of eye-popping animation styles. The previews perhaps concealed too much and didn't make the movie look like a must-see at first, but it won skeptics over, and it won an Oscar for Best Animated Feature to boot.
Source: Read Full Article