Oscar winner Brad Pitt can basically have his pick of roles. Starring in dozens of films since the 90s, the actor is considered one of today's biggest box office draws.
Despite his success, Pitt sometimes became frustrated with a film's final product or how his character was portrayed. After one movie in particular, the Once Upon A Time in Hollywood star decided to make a "distinct shift" in picking roles.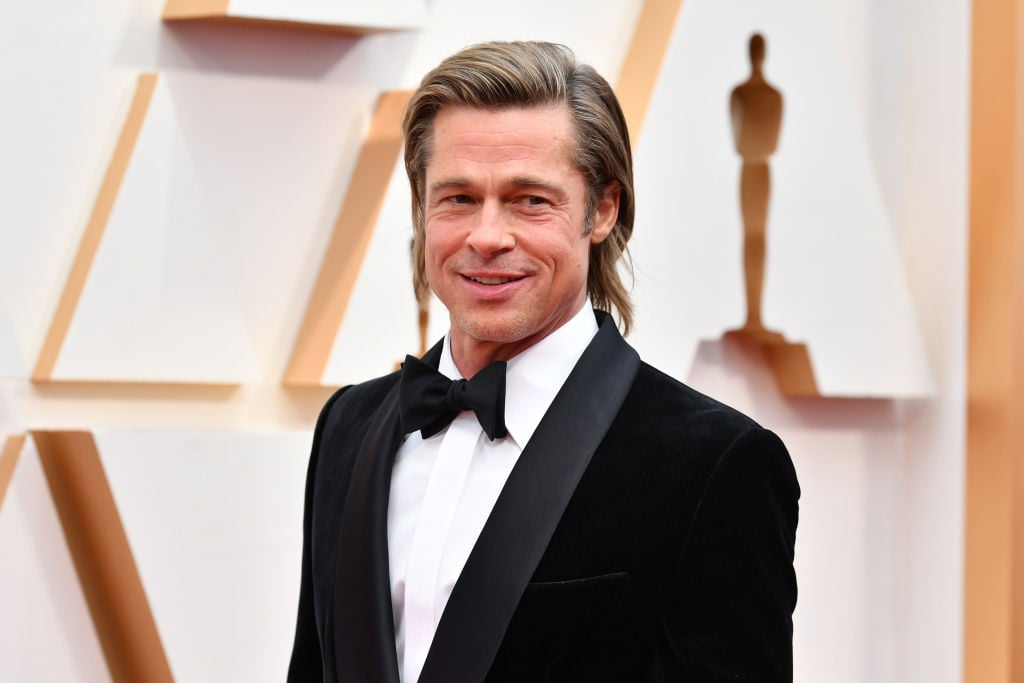 Brad Pitt wants deeper roles
With Pitt taking on more contemplative roles in recent years, fans are seeing the actor in films that are quite different from his earlier work.
"In the '90s I did become aware that there was this kind of leading-man role that you could plug any of us into and it didn't even matter," Pitt told The New York Times in December. "We would all have the same result."
Pitt now considers how he can add something to a role rather than just going for cookie-cutter fare. "As I've gotten older, I've become more conscious of thinking, If I am the one to play something, what can I bring that's unique?" he said.
RELATED: Brad Pitt's Role in 'Se7en' Was Turned Down by This Academy Award-Winning Superstar
A Coen brothers film that didn't take off
In his NYT interview, Pitt revealed that he almost had an opportunity to work with famed directors Joel and Ethan Coen, but the project never materialized.
"There was this defining film I never got to do, a Coen brothers film called To the White Sea," Pitt recalled. "We had an opportunity to go, and then it was shut down."
Sharing that actors get a myriad of opinions on what professional direction to take, Pitt revealed that early on he would often follow opinions being thrust upon him. "When you're trying to figure things out in your career, you get a lot of advice," he said. "People are telling you that you should be doing this, and other people are saying you should be doing that." 
RELATED: Brad Pitt Showed Off His Vocal Talent in These 3 Animated Films
After the Coen brothers film evaporated, Pitt listened to others rather than himself on what he should do next. "Another interesting opportunity arose, and instead I was talked into: 'No, you need to be doing this other thing. You can get to your art project later.'" the Ad Astra star said. "I ended up taking that advice."
Brad Pitt on working with Wolfgang Petersen
In the 2004 epic film Troy, Pitt starred in the title role along with Eric Bana, Orlando Bloom, Diane Kruger, and Rose Byrne. Despite being a huge box office success, Troy was not a favorite of Pitt's.
"I was disappointed in it," Pitt admitted. "I had to do Troy because — I guess I can say all this now — I pulled out of another movie and then had to do something for the studio. So I was put in Troy. It wasn't painful, but I realized that the way that movie was being told was not how I wanted it to be. I made my own mistakes in it."
A particular way the movie was shot rubbed the actor the wrong way. "I could not get out of the middle of the frame," he explained. "It was driving me crazy."
RELATED: Why Brad Pitt Was 'Miserable' Starring in This Film With Tom Cruise
Previously teaming up with director David Fincher for films including Se7en and Fight Club, Pitt apparently had grown accustomed to his style over Troy director Wolfgang Petersen's technique.
"I'd become spoiled working with David Fincher," Pitt said. "It's no slight on Wolfgang Petersen. Das Boot is one of the all-time great films. But somewhere in it, Troy became a commercial kind of thing. Every shot was like, Here's the hero! There was no mystery."
The Moneyball star revealed that the experience served as the catalyst to picking more substantial roles. "About that time I made a decision that I was only going to invest in quality stories, for lack of a better term," Pitt shared. "It was a distinct shift that led to the next decade of films."
Apparently, that "shift" is working for Pitt since he just won an Oscar for Once Upon A Time in Hollywood.
Source: Read Full Article