It's been 15 years since The Devil Wears Prada premiered in theaters. The popular film attracted attention for rising stars Anne Hathaway and Emily Blunt. But many went to see it hoping to learn about a prominent real-life figure: Anna Wintour. How did the fashion mogul respond to the movie?
'The Devil Wears Prada' was based on a book about working at Vogue
The Devil Wears Prada began as a novel published in 2003. Written by Lauren Weisberger, it tells the story of a young woman, Andy, who starts working at a prominent fashion magazine. Much of the book depicts the relationship between Andy and her boss, Miranda Priestly.
A few years after the book hit shelves, Fox released a film adaptation of The Devil Wears Prada. Hathaway starred as Andy, and Meryl Streep came aboard as Miranda. Though it varied in many ways from the novel, the movie also became a hit. It even scored two Academy Award nominations.
Anna Wintour went to see an early screening of the film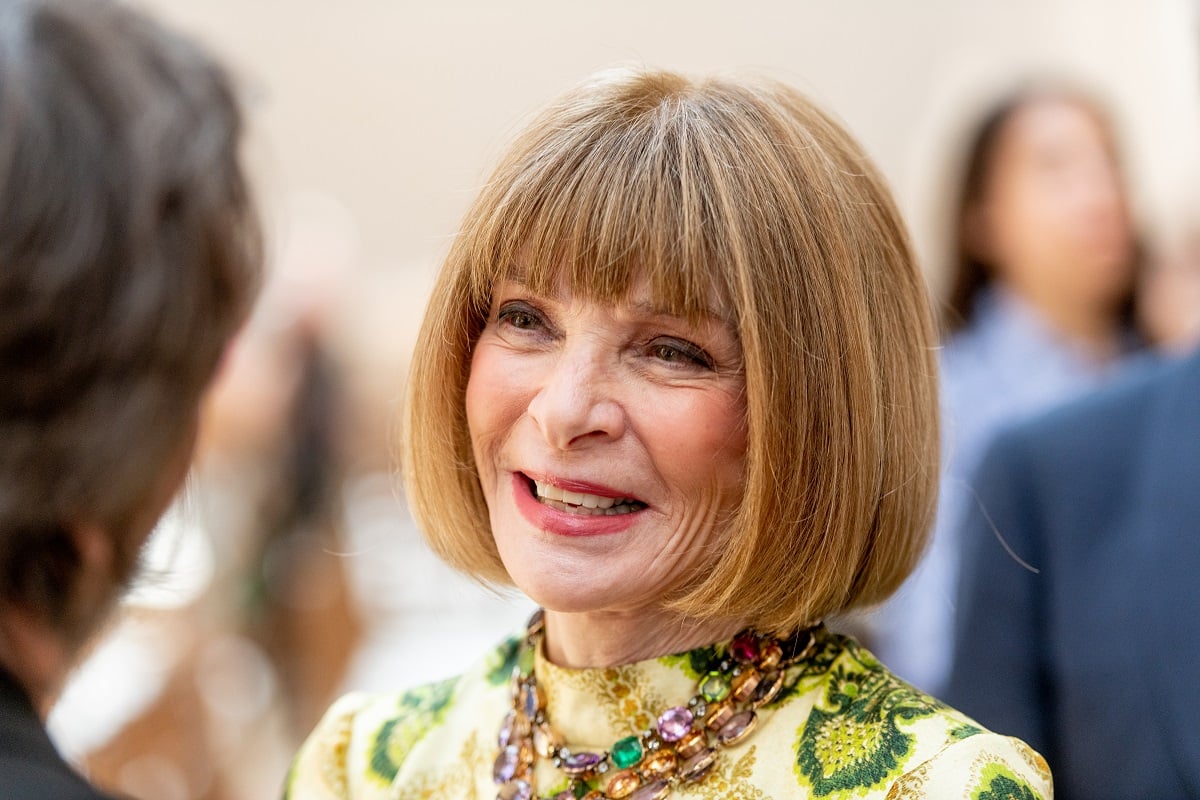 Weisberger confirmed The Devil Wears Prada did, in part, come from her experiences working at Vogue as editor-in-chief Wintour's assistant. Though it remains a work of fiction, some think of the book as insight into the ubiquitous editor's true personality and the company's culture.
In a move that surprised some, Wintour went to see the film. "Anna came to the first screening in New York," screenwriter Aline Brosh McKenna told Entertainment Weekly in 2021. "She sat right in front of me and [director] David [Frankel] with her daughter and wore Prada, which shows she has a great sense of humor!"
Meryl Streep didn't try to be Wintour
Despite the media obsession over the Wintour-inspired character, Streep didn't try to act like the editor-in-chief. "I wasn't interested in doing a biopic on Anna; I was interested in her position in her company," she said. The actor added, "I wanted to take on the burdens she had to carry, along with having to look nice every day."
Miranda isn't the "villain" Andy believes she is at first. But Steep didn't shy away from digging into "the horrible parts" of playing the boss. "Absolute power corrupts absolutely," she said. The actor even "attempted a Method thing" to get into character, which she notes "was horrible" and made her "so depressed."
The Wintour/Vogue detail 'The Devil Wears Prada' got right
Though Streep didn't seek to emulate Wintour, the crew gave the film some Vogue-esque touches. Weisberger noted the aspects that "skewed very close to reality," including when "the entire office breaks into an absolute panic" over Miranda's arrival. "That is the regular day-to-day craziness that I think was important to maintain."
Additionally, a production designer, Jess Gonchor, "snuck into [the Vogue] offices to get a look at Anna's office. In fact, "he was able to re-create the office so authentically that I was told Anna redecorated hers immediately after the movie came out," said Frankel. Weisberger agrees "they got it really, really close" to Wintour's.
Source: Read Full Article