Gwyneth Paltrow is a married woman once again, but she really isn't particularly interested in taking a relationship step that a lot of people take before they tie the knot. She and her husband don't actually live together. While Paltrow and her husband, Brad Falchuk, have been together since 2014 or so, they don't feel the need to be confined to a traditional marital home. Paltrow alleges the practice of not actively living together full-time was the brainchild of her intimacy teacher (what? You don't have one?), and it's working out well so far.
Gwyneth and Brad Falchuk spend several nights every weekapart
Falchuk and Paltrow tied the knot in September 2018, but they are maintaining separate residences. In fact, Falchuk heads back to his own house on the days he has custody of his two children, and Paltrow hangs back at her home.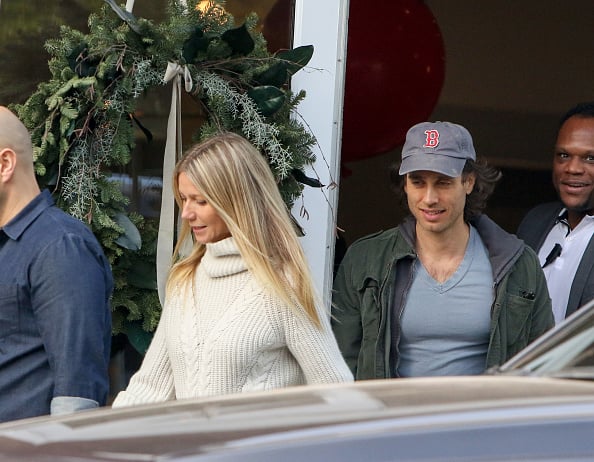 The breakdown of when they are together and when they are apart isn't always the same, but it apparently works out to about four days a week, according to The Cut. Of course, the couple also spends time apart when Paltrow is working on movie sets.
The Goop founder insists the concept is working wonders forher marriage
While Paltrow's arrangement might seem strange to mostpeople, she claims her friends all think it's ideal. She notes that the timeapart helps to keep the relationship fresh and exciting. Allegedly, it has alsohelped further develop their bond.
Paltrow went on to explain that the arrangement creates a "polarity" in their marriage but failed to really elaborate on what that means. In the end, however, Paltrow and her husband seem pleased with the arrangement, and that's all that really matters.
Paltrow and Chris Martin's marriage and divorce proves thatshe approaches relationships a bit differently than everyone else
Paltrow has never been shy about her more eccentric qualities. The mother of two and businesswoman has always approached her relationships in a somewhat unusual way. She married Chris Martin in 2003, and for over a decade the couple seemed to work seamlessly. In 2014 they announced their separation, but Paltrow couldn't call it a breakup or even a divorce, instead, she announced that she and Martin had decided to "consciously uncouple."
The former duo has maintained a friendship since their divorce, and Martin is even rumored to have a dedicated room in Paltrow's home. No one is sure if his sleepovers occur when Falchuk is spending the night, or when he's in his own bed across town. It should also be noted that Martin and his girlfriend, Dakota Johnson, accompanied Paltrow and Falchuk on their honeymoon.
Source: Read Full Article