George Clooney is unquestionably one of the most accomplished, beloved and admired actors of all time.
But when it comes to the movie and television industry, even the best of the very best experience some forgettable and disappointing projects. For Clooney, that includes the heavily criticized 19997 superhero film, Batman & Robin.
The two-time Academy Award winner was cast as the Caped Crusader following the departure of Val Kilmer, who decided to move on after starring in Joel Schumacher's Batman Forever (1995).
Schumacher – who replaced Tim Burton as the Batman movie franchise director – returned for Batman & Robin. The star-studded cast also included Arnold Schwarzenegger (Mr. Freeze), Uma Thurman (Poison Ivy), Chris O'Donnell (Robin) and Alicia Silverstone (Batgirl).
While Batman Forever received mixed reviews, Batman & Robin was full of overwhelmingly negative reviews.
The movie's campy/family-friendly approach, Mr. Freeze's collection of ice puns and Clooney's portrayal of Batman were especially criticized by countless fans and critics.
During an interview with GQ, Clooney wasn't shy in offering self-criticism for his portrayal as Batman.
"The only way you can honestly talk about things is to include yourself and your shortcomings in those things," Clooney said. "Like, when I say Batman & Robin's a terrible film, I always go, 'I was terrible in it.' Because I was, number one. But also because then it allows you the ability to say, 'Having said I sucked in it, I can also say that none of these other elements worked, either.' You know? Lines like 'Freeze, Freeze!'"
Despite the film's heavy criticism, it performed very well at the box office, grossing just over $238.207 million worldwide.
Batman & Robin received 11 nominations at the 18th Golden Raspberry Awards, including Worst Picture (won by The Postman), Worst Supporting Actor (O'Donnell and Arnold Schwarzenegger), Worst Supporting Actress (Thurman) and Worst Screen Couple (Clooney and O'Donnell).
RELATED: Micheal Keaton Says Jack Nicholson's Joker Made Him "Nervous And Self-Conscious"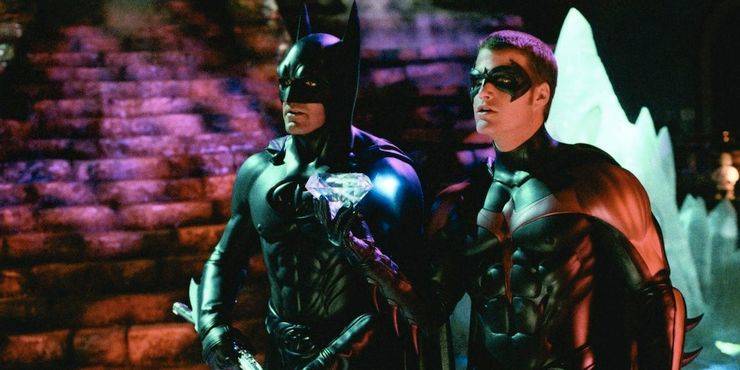 Schumacher later even apologized to those who were disappointed with Batman & Robin, stating it wasn't his "intention."
The negative reviews for Batman & Robin led to the cancelation of a sequel that was planned, with Scarecrow being featured as the main villain. The next Batman live-action film wouldn't hit theaters for another eight years.
Finally, Christopher Nolan's Batman Begins  reached the big screens in (2005). His trilogy, which starred Christian Bale as the World's Greatest Detective, received mainly positive reviews.
NEXT: Turns Out Dogs Are Very Good At Sniffing Out COVID-19
Source: Read Full Article