Mother's Day in the U.K. is on March 14, and the little royals are celebrating the moms in their lives. Prince William and Kate Middleton shared Mother's Day cards from Prince George, 7, Princess Charlotte, 5, and Prince Loius, 2. The kids made beautiful artwork and wrote adorable letters to their late grandma, Princess Diana.
"This year Mother's Day will be different once again," the Kensington Palace Instagram account captioned the photos. "Many of us will be apart from our loved ones, but looking forward to a time in the not too distant future when we can give our mother a hug again."
https://www.instagram.com/p/CMZY0vPFTBm/?utm_source=ig_embed&utm_campaign=loading
A post shared by Duke and Duchess of Cambridge (@kensingtonroyal)
The caption continued, "But for those experiencing bereavement, today may be particularly challenging. Each year on Mother's Day, George, Charlotte and Louis make cards remembering their Granny, Diana, for William. Whatever your circumstances, we are thinking of you this Mother's Day 💐."
Prince William and Prince Harry were 15 and 12 respectively with Princess Diana passed away in 1997. The fact that George, Charlotte, and Louis give him gifts might be the sweetest thing I've read all week.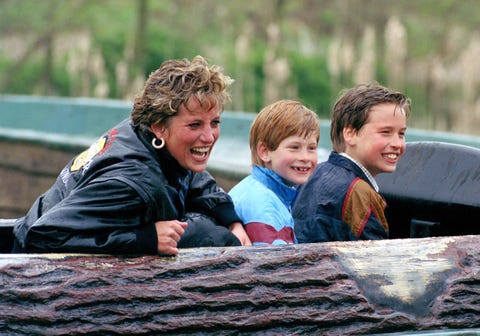 "Dear Granny Diana, Happy Happy mothers day," George wrote in his card. "I love you very much and think of you always. Sending you lots of love." Charlotte wrote, "I am thinking of you on mothers day. I love you very much," added Charlotte in her own card. "Papa is missing you. Lots of love." And then little Louis signed his name alongside a painting of a heart and stickers. Very impressive for a toddler, if you ask me.
What a beautiful tradition! Thinking about William reading George, Louis, and Charlotte's cards is too much.
*grabs tissues*
You love all the deets on the royals. So do we. Let's overanalyze them together. ✔️
Source: Read Full Article