There are still many questions fans would like answered as This Is Us enters its sixth and final season. These will lead up to the final moments at the cabin. There, the Pearsons gather around the bedside of a dying matriarch, Rebecca (Mandy Moore). However, fans appear to have found a link between two unlikely members of the clan. This includes a "really weird detail" and a potential spoiler regarding the relationship between Kate (Chrissy Metz), Madison (Caitlin Thompson), and Phillip (Chris Geere).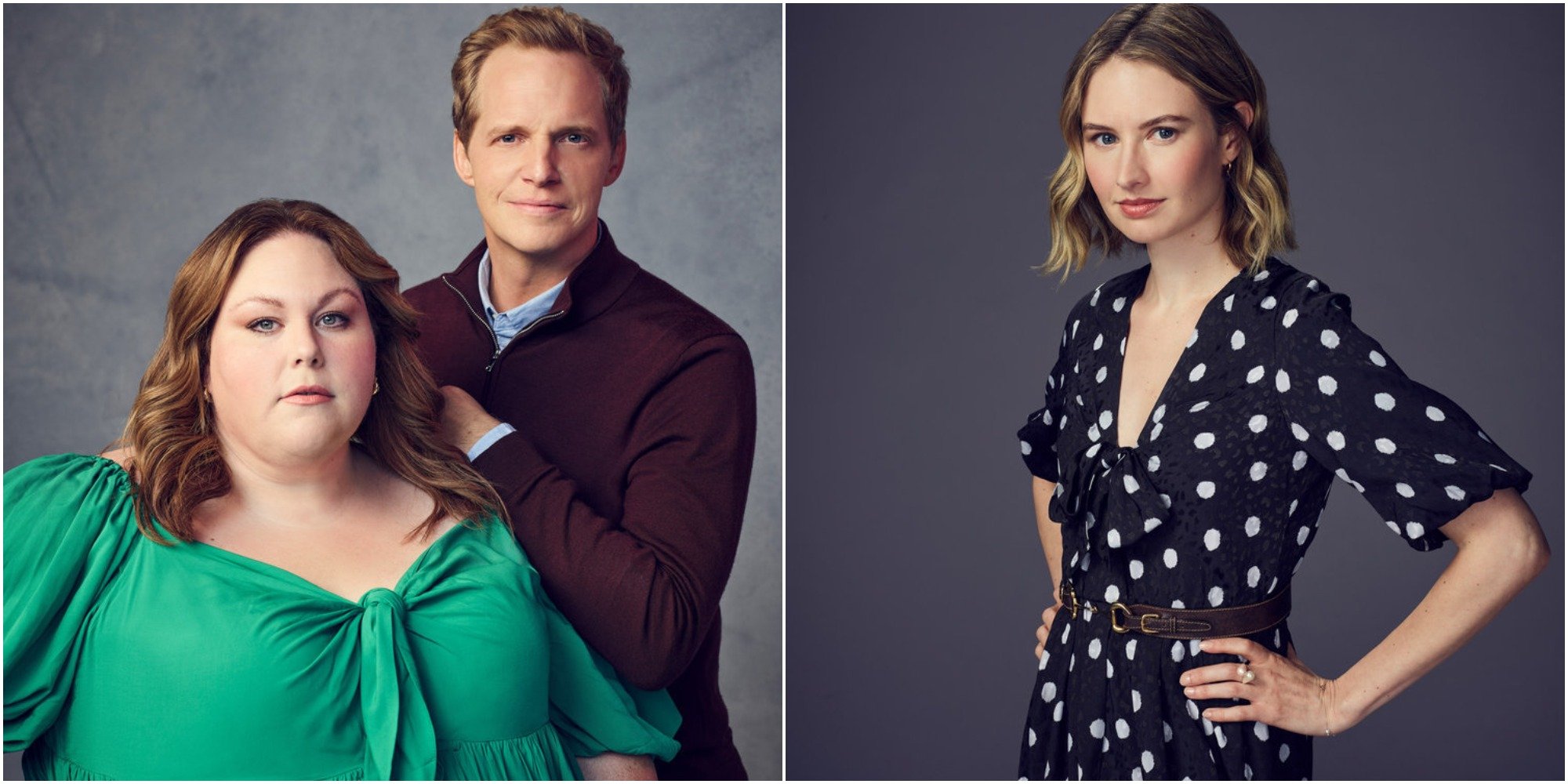 Phillip is allegedly Kate's soon-to-be husband and Madison is her best friend
Phillip is the head music teacher at the school Kate and Toby's (Chris Sullivan) son attends.
The principal of the school hired Kate as a classroom assistant. However, Phillip did not want to hire Kate. Initially, he could not see past her lack of experience. However, he was impressed by her natural talent. At the close of season 5, Kate looked to resign after Toby accepted a job in San Francisco. However, Phillip would not allow her to quit.
Subsequently, Madison has been a steadfast and quiet force in Kate's life. Madison met Kate and Toby at a support group for those struggling with weight. She slept with Kate's twin brother Kevin (Justin Hartley) and became pregnant with twins, Franny and Nicky. Madison has accepted the Pearson clan as her own, for she is reportedly not close to her kin.
'This Is Us' Fans have noticed a 'really weird detail' between Madison and Phillip
A Reddit user began a thread titled "Madison/Phillip Connection," They linked the two in some surprising ways.
The fan claimed that they just finished watching season 5 of This Is Us in preparation for the final season.
However, they recalled a flashback between Madison and her mother in the season 5 finale. Madison and Phillip were linked in a "really weird detail" that might have gone unnoticed.
Madison had a tumultuous past with her parents. Her father was a businessman who distanced himself emotionally from his family. After a memorable trip with her father to Japan, Madison's parents told her they were divorcing. Her mother subsequently left Madison in the care of her father.
"The mom sounds British. I feel like that has to be done for a reason," said the Reddit user who began the thread.
"So, is there a connection between Madison and Phillip? If they were related, wouldn't Madison have said something about her best friend Kate working with her sibling? For instance, I think it's a really weird detail that had to have been added for a purpose. Possible theory about the final scene: Kate and Toby renew their vows. Madison and Kevin are engaged. Phillip and Madison are siblings, hence the "future brother-in-law" comment. But Kevin also called it a wedding, so IDK??" they concluded.
"It just so happens that Madison's estranged mother also had a son who ends up being Kate's boss? I would be disappointed if this was true- it's way too contrived for This is Us, penned a second viewer.
How many episodes is the final season of 'This Is Us'?
The final season of This Is Us begins on Jan. 4 at 9 p.m. EST on NBC. The season will run for 18 consecutive episodes. The season should conclude the first week of May.
Source: Read Full Article