Stevie Nicks and Mick Fleetwood had a temporary but passionate affair. They got together in the late 1970s, and while they agree it wouldn't have happened without drugs and alcohol, they fell in love. The relationship didn't end well, though. Nicks lost both Fleetwood and her close friend when those two began a relationship. Her friend was pursuing Fleetwood while he was still with Nicks.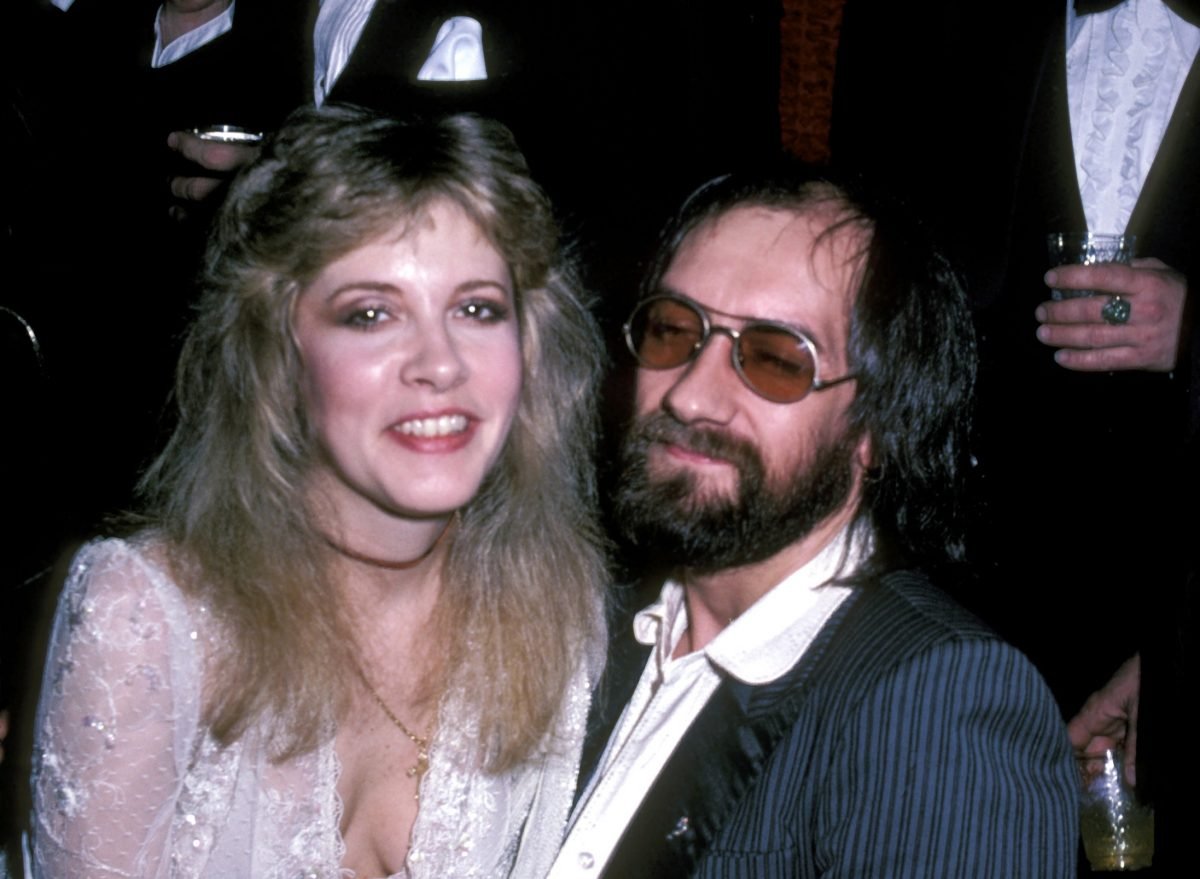 Stevie Nicks and Mick Fleetwood had an affair
Nicks joined Fleetwood Mac with then-boyfriend Lindsey Buckingham. While they were still together, Buckingham expressed concern that something was going on between Nicks and Fleetwood. Fleetwood denied this, but they got together a few years later.
"Eventually I fell in love with her and it was chaotic, it was on the road and it was a crazy love affair that went on longer than any of us really remember — probably several years by the end of it," Fleetwood wrote in his book Play On.
Though she considers Fleetwood a love of her life, Nicks thinks their relationship was doomed from the start.
"Mick and I would never have had an affair had we not had a party and all been completely drunk and messed up and coked out, and, you know, ended up being the last two people at the party," she said for Oprah's Master Class. "So guess what? It's not hard to figure out what happened — and what happened wasn't a good thing. It was doomed. It was a doomed thing, caused a lot of pain for everybody, led to nothing."
Fleetwood left Nicks for her close friend
Despite Nicks' belief that the relationship was doomed, Fleetwood was the one who ended things when he fell for Nicks' close friend, Sara.
"What happened was I had a very dear friend, one of my top two or three friends, whose name was Sara," Nicks told CBS News in 2014 When I fell in love with Mick, I think that she fell in love with Mick, too. And she really will readily admit to you that she just went after him," she explained, adding, "And she got him. And there was really, you know, nothing I could do except basically stop speaking to both of them."
Nicks' anger toward the new couple didn't last for long, though.
"Three months later, I forgave Sara. Because I just really kinda missed my friend almost more than I missed Mick," she said. "Because sometimes friends, you know, are like almost more missable than lovers in a lotta ways. So eventually, during the next couple of months, I forgave Mick. I didn't feel that either of them set out to hurt me. And it just played out the way it was supposed to play out."
Stevie Nicks is grateful she and Mick Fleetwood are still close friends
Nicks and Fleetwood put too much value on Fleetwood Mac to let their relationship ruin the band.
"So the fact is that it was 13 months. By the end of the 13 months, when we got done with Tusk, Mick and I were OK," Nicks said. "We had put it all behind us. And because we both knew that Fleetwood Mack was gonna go on probably longer than anybody's marriage and that it was important that we be friends."
She is grateful that they've remained friends after the tumult of their romantic relationship.
"Mick and I just put our friendship back together and have been really the kind of friends where, you know, I fly to his house and we hang out. And we all go on vacation together," she said. "Some people, you can have that relationship with. Some people, you can't have that relationship with. I'm really glad that, with Mick, it worked out that way. Because it would have really been sad over the last 30 years if Mick and I hadn't been able to — you can see what good friends we are. It's just very seeable. And we make each other laugh. And we just really love each other. You know, long after Fleetwood Mac is over, Mick and I will still be best friends."
Source: Read Full Article