After the Blink-182 drummer gets a new ink of Kourtney Kardashian's lips on his arm to cover up his ex-wife's name, the former Miss USA shares a cryptic post on her social media account.
AceShowbiz –Shanna Moakler appears to comment on Travis Barker covering up a tattoo of her name with a new ink of Kourtney Kardashian's lips. Taking to her social media platform, the former Miss USA shared a cryptic post.
A day after the drummer of Blink-182 shared a photo of his new ink, the 46-year-old model took to her Instagram Story to post a scene from the 1993 thriller, "Point of No Return". She then added a quote from the film, "I never did mind about the little things," including a lip emoji.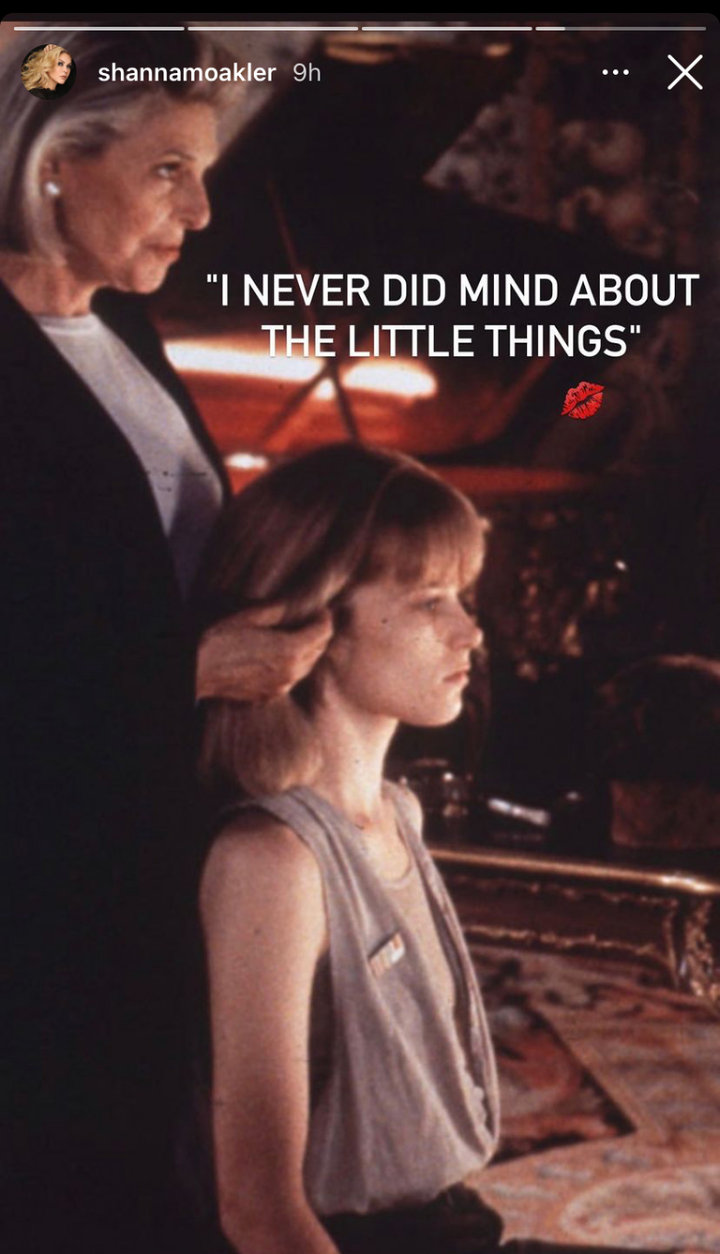 Shanna Moakler appeared to comment on Travis Barker's new ink.
As for the tattoo of Shanna's name on his arm, Travis got it in the early 2000s, shortly after the two began dating. Travis and Shanna tied the knot in 2004. They split two years later and their divorce was finalized in 2008.
Previously Travis had also covered tattoos dedicated to Shanna, including her initials on his hand with a skull and tulip. In return, Shanna later had the name Travis on her inner wrist removed in May.
At that time, Shanna told the viewers in a video she shared on her Instagram page, "It's my ex's name." The model went on to remind others, "Don't tattoo names on your body, kids," after she learned a life lesson post-divorce.
Shanna further speculated that Travis got his new ink to make a dig at her. In the caption of her clip, she wrote, "To my newfound haters, to clarify since everyone seems to know my personal life, my ex put a skull tattoo over our initials on his hand while his new girl lovingly looked on."
"That was done with purpose and intent along with posts to try to insult me and my happiness with my new man. Once again weird," the former Playboy Playmate pointed out. She continued explaining, "This was my final session on a tattoo of his name I've been removing for some time."
Source: Read Full Article