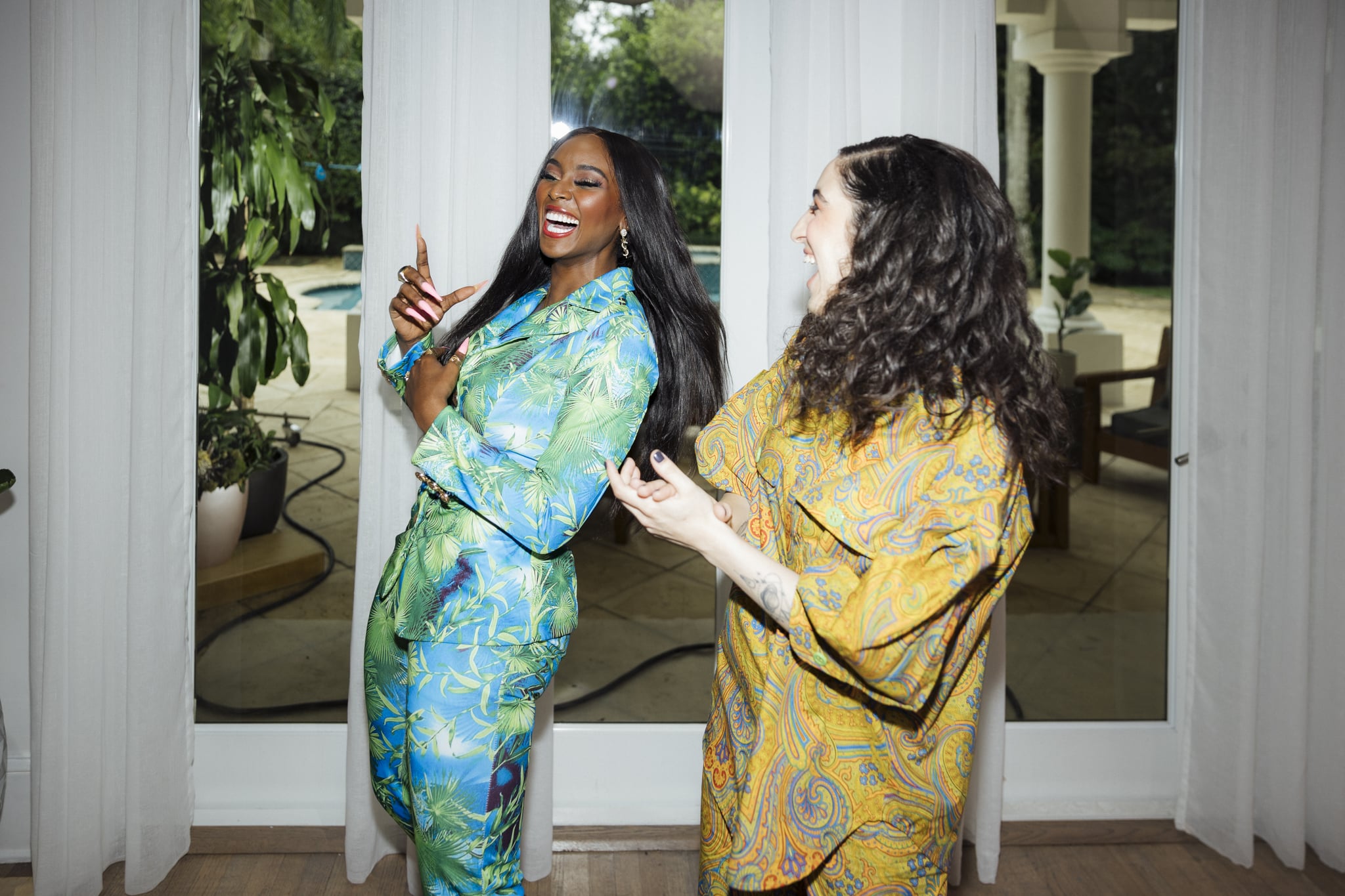 The Latinx community is far from perfect. We're more of a revel-in-our-own-disfunction type of group. Now, I know plenty of people who see the beauty in our culture and many who are proud of their respective heritages, myself included. But there are a lot of things that exist in our communities that have to change, and that's exactly what Red Table Talk: The Estefans, featuring three impressive Estefan women (iconic singer Gloria claro, her Emmy-award-winning niece Lili, and her daughter Emily, representing the younger generation) are trying to tackle on their Facebook Watch web series. In each episode they are joined by a rotating slate of guests all discussing taboo topics within our community.
This week, in an episode titled "Black & Latin: Racism Within", the trio touched on the colorism issues that still exist in Latinx communities. Our communities are famously mixed but as many scholars, Black Latinxs, and mestizas who are paying attention will tell you, mestizaje has not made us more equal. If anything, it's hidden the way racism still orders our society, making it harder to call out and change.
The Estefans and friends get right into it in this episode, bringing to the table Queer Eye's Karamo Brown, who has a Cuban grandmother and is unmistakably Black. Karamo recounts his family shaming him for his dark skin to the point where he always worried about playing outside as a kid. He also remembers family members pinching his nose to try to make it more narrow.
"For me, playing outside as a kid was nerve-wrecking because my grandmother would say, don't go outside and don't darken up my family. So I would not go outside until 5 p.m. because then the sun would be less," he shared. "And I still get emotional right now because you think, I'm a kid and I should not have to be thinking about not going outside and playing because I don't want to get darker, so that my grandmother doesn't say a comment."
Source: Read Full Article