Prince Harry has returned to his royal responsibilities — well, for now, at least!
The 35-year-old Duke of Sussex made his first public appearance on Thursday morning since he and wife Meghan Markle announced they were going to be stepping back as senior members of the royal family. And the appearance went… well? Kind of?!
The Prince did his thing on the grounds at Buckingham Palace, publicly hosting the Rugby League World Cup 2021 draws for the men's, women's, and wheelchair tournaments. By all accounts from those in attendance, he seemed to be in good spirits and enjoyed carrying on with kids who were playing a game of rugby on the lawn at the outing.
The only hiccup came when the press piped up, and a member of the royal reporter corps shouted out to Harry a question about his and Meghan's future. The red-headed royal didn't say anything publicly about it, but his non-response was all the response needed!
Ch-ch-check out what we mean by that from a reporter on the scene there today (below):
Ha!!!
Sometimes, you've just gotta shake your head and laugh, or something. And yeah, at least he's taken to smiling about things, no matter how dramatic the last few weeks have been…
By all accounts, the rest of the event itself went off without a hitch, too, so at least there's that!
Meanwhile…
While Harry may have been laughing about the inevitability of being asked about his life-changing announcement, older brother Prince William was in a decidedly less cheery mood when it came time for his turn in the media gauntlet. Stiff upper lip and all that, you know!
The 37-year-old Duke of Cambridge and his wife, 38-year-old Kate Middleton, made their own public appearance talking to young people and local businessmen and women in West Yorkshire on Wednesday afternoon. And during the outing, William dropped a quote that applied to the people in attendance at the event… but also low-key definitely applied to his family's current situation, too.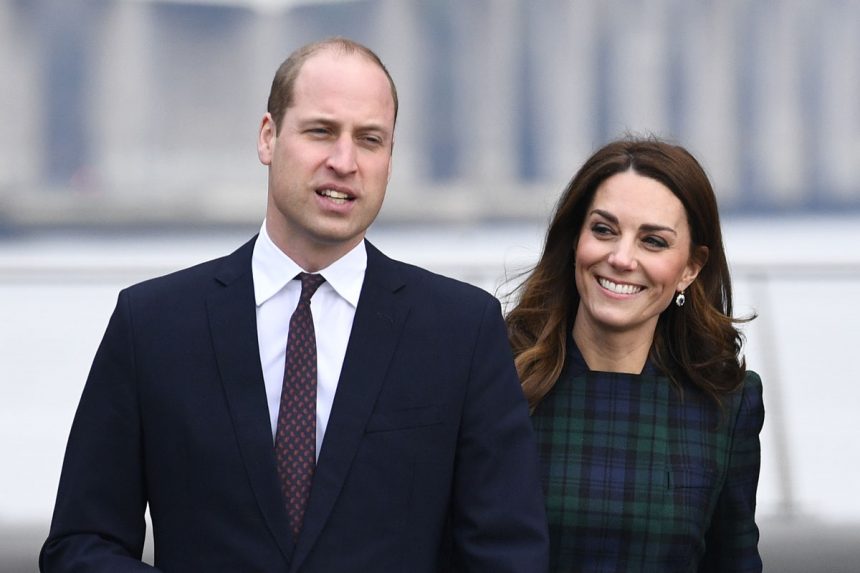 The Duke seemingly alluded to all the family drama in saying:
"It's sometimes trying to get people to understand that it's OK to have these challenges. We just need to deal with them and we need to move forward rather than just be stuck in paralysis and pretend they don't happen."
Amen, amen, amen! Good advice for kids at that public event and great advice for William's royal cohorts as they continue to react to the fallout from #Megxit, ya know?!
What do y'all think about the ongoing drama, Perezcious readers?! Seems like life is trying to get a little back to normal for the time being with public events like this, but something tells us we're not far off from another media bombshell and a few more days of heavy drama! Just a hunch! Ha!
Sound OFF with your take on the matter and more in the comments (below)!!!
Related Posts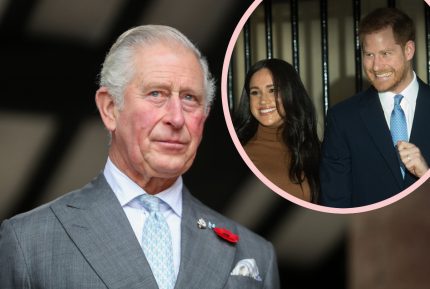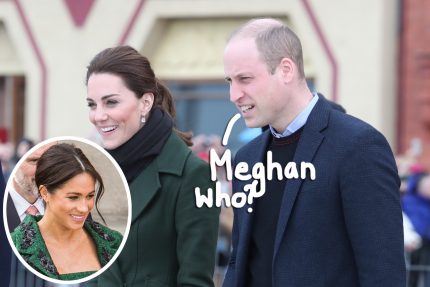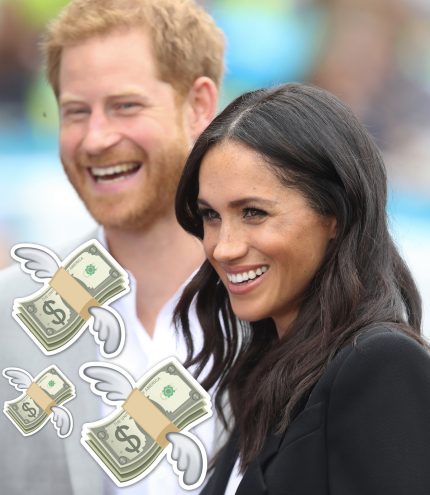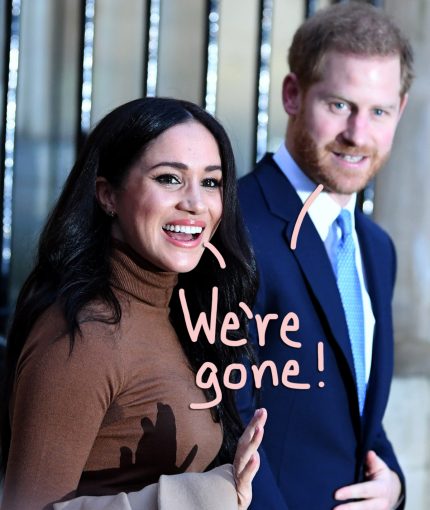 Source: Read Full Article