The body of an unidentified man was recovered from New York City's East River on Monday evening, and authorities have confirmed today that it was missing YouTube star Etika.
The 29-year-old avid gamer, whose real name is Desmond Amofah, went missing on Wednesday, June 19 after posting a since-deleted, eight-minute long video where he revealed he was suicidal.
Multiple outlets reported New York Police Department officers responded to a 911 call just after 6 p.m. on Monday for a person floating in the water by Pier 16 near the Brooklyn Bridge. The man, now confirmed to be Etika, was reportedly pronounced dead at the scene.
Police shared in a tweet on Tuesday:
"We regret to inform that Desmond Amofah aka Etika has been found deceased."
His body was found just a half a mile from the Manhattan Bridge where a number of Etika's personal belongings, including his cell phone, wallet, and Nintendo Switch console, were discovered.
In the taken-down disturbing video, the video-game reviewer described feelings of sadness and isolation:
"I'm sorry I pushed you all away… I shouldn't have pushed so many people away, now I've got nobody."
The Brooklyn native alluded to taking his own life after opening up about struggles with his mental health. He said:
"You know I wasn't suicidal before – I really wasn't. But one thing I didn't realize was that the walls were closing around me so fast. I really had no intention of killing myself but I'd always push it too far.
I guess I am mentally ill."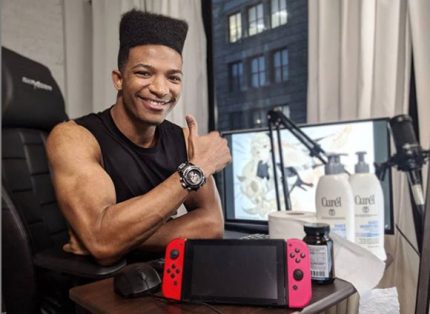 The star's younger brother, who asked to remain anonymous, told the New York Post that he hadn't spoken to his sibling in nearly a year, but when they did, he didn't notice any problem with Etika's mental health.
"He didn't show any sign of depression. I have never seen him behave like that."
The 26-year-old student added that he had tried to get in touch with his brother after reports of his disappearance:
"I love my brother. I hope he didn't get hurt. I am hoping and wishing for the best."
Our thoughts and prayers are with the Amofah family.
If you or someone you know is considering self-harm, please contact the National Suicide Prevention Lifeline at 1-800-273-TALK (8255), text "home" to the Crisis Text Line at 741-741 or go to suicidepreventionlifeline.org.
Source: Read Full Article