Miley Cyrus and Dolly Parton have a close relationship. Cyrus once spoke about her special bond with Parton and the impact she has had on her life. Here's what Cyrus said about the country celebrity and the valuable advice she gave her early in her career.
Dolly Parton and Miley Cyrus have a close relationship
Cyrus and Parton have a close relationship. Parton spoke about her admiration for Cyrus during an interview with Vanity Fair. She says Cyrus told the producers of Hannah Montana she wanted her to appear on her show. Parton later appeared as a guest star in three episodes of the Disney Channel series from 2006 to 2010.
"When Hannah Montana came on the air, and little Miley Cyrus, my little goddaughter, was the star of it, I was so proud of her," says Parton. "I thought she was sensational. I thought, 'What a great little comedienne she is. And what a great little actress. And of course, she's a great singer. She was so perfect in that spot."
Parton says she loved the time she spent with Cyrus on the show. Watching her goddaughter acting filled her with pride. She tells Vanity Fair she felt like a "proud mama." She went on to say she has always been proud of Cyrus and she's very talented.
Miley Cyrus says she learned a valuable lesson from Dolly Parton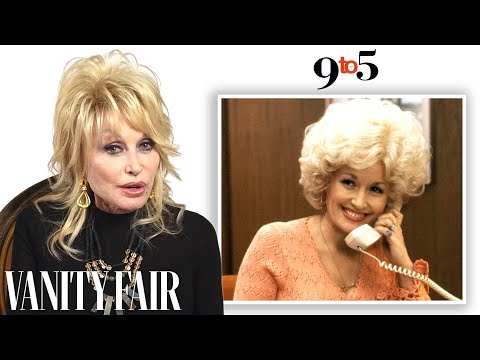 During a December 2013 interview with Cosmopolitan, Cyrus discussed her career and personal life. She says she has learned many valuable lessons from Parton. She says one lesson she learned from her godmother was how to treat people.
"Dolly Parton is my godmother," says Cyrus. "She taught me a lot about how you treat people. She always says hi to the person on the bottom of the call sheet. I love that."
Miley Cyrus says her parents are supportive
Cyrus also appreciates the love and support she receives from her parents. Her father is country superstar Billy Ray Cyrus, who became famous after the release of his 1992 song "Achy Breaky Heart." Cyrus says she doesn't feel like she has to be someone else in order to be accepted by her parents. She can be who she is.
"My parents have always been laid back," Cyrus tells Cosmopolitan. "They'd prefer us to be good people, to have good hearts, and be honest with them than pretend to be someone we're not. I've never had to hide myself."
Cyrus says that acceptance extends to her siblings. She is happy her parents would accept any of their children if they decided to make a relationship choice that might not be widely accepted.
"There are so many gay kids who have to hide [their sexuality]," says Cyrus. "And I know that if any of my five brothers or sisters decided to go either which way, my parents wouldn't care—and that's crazy for a family from Nashville!"
RELATED: Dolly Parton Describes the 'Hardest Time' She and Her Husband Had
Follow Sheiresa Ngo on Twitter.
Source: Read Full Article