Despite feeling 'embarrassed' by her 'drunk' and 'sloppy' livestream, during which she threw a subtle shade at her ex Austen Kroll, the 'Southern Charm' star admits that she 'had a good time.'
AceShowbiz –Madison LeCroy seemed to regret her actions during a booze-fueled livestream. After accidentally flashing her boobs in a "drunk" and "sloppy" Instagram live session, the "Southern Charm" star vowed to "never drinking again."
"Sometimes it be like that," the 30-year-old reality star responded to the reposted Instagram Live clips on Monday, June 28. The salon owner then added, "Never drinking again." She also turned to her Instagram Story to say, "Yes, I feel awful. Embarrassed. Drunk. Still. Last night was not my best."
Despite feeling embarrassed by her drunken self, Madison admitted, "I had a good time, like clearly! I just noticed that my boobs were out all over the internet." She went on to add, "But hey, is that the first time you've ever seen some tits before?"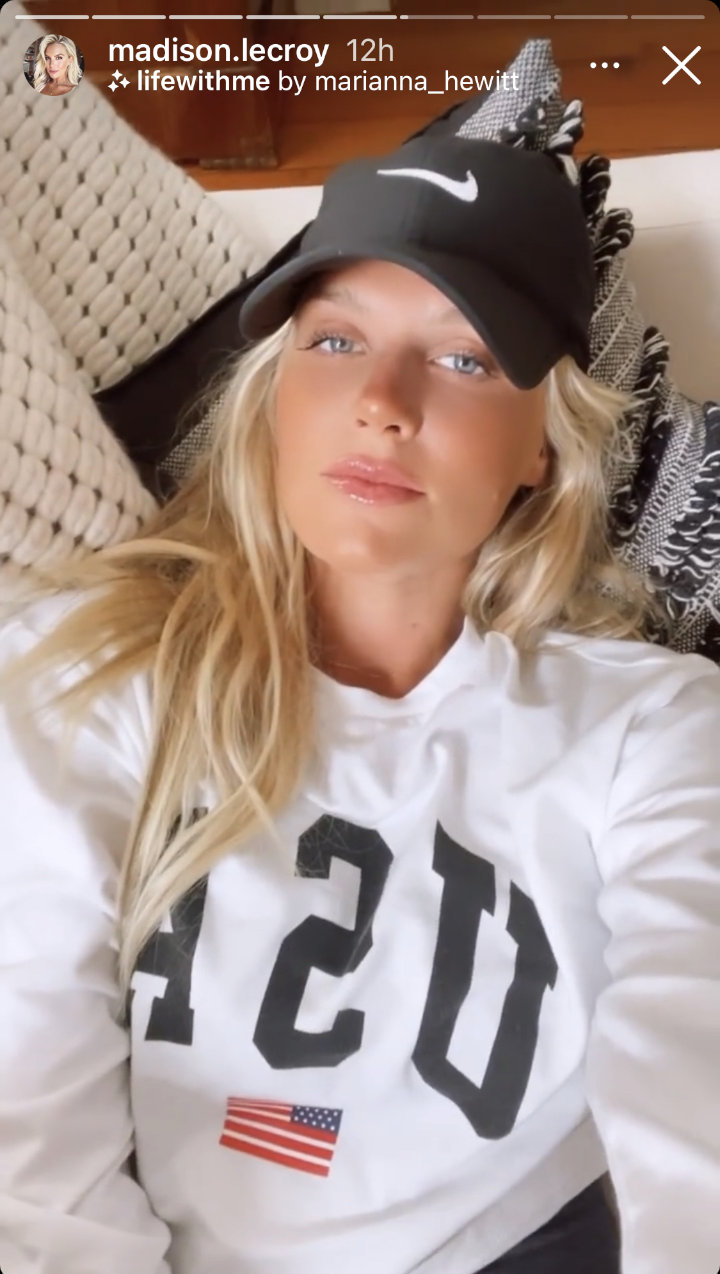 Madison LeCroy spoke about her 'drunk' Instagram Live.
The reality star then lifted up her shirt and showed off her sports bra. "Give me a break, y'all. I got drunk, I got sloppy. Forget about it. Why are you so worried?" Madison confessed. "It's my life. My f**ing page. I do what I wanna do. Worry about yourself."
In an Instagram Live on Sunday, June 27, which was reposted by Best of Bravo, Madison was singing and dancing with her friend Kat Velasco to Taylor Swift's "We Are Never Getting Back Together". In the clip, she appeared to throw a subtle shade at her ex-boyfriend Austen Kroll who performed the same move with Kristin Cavallari during his own drunk live session.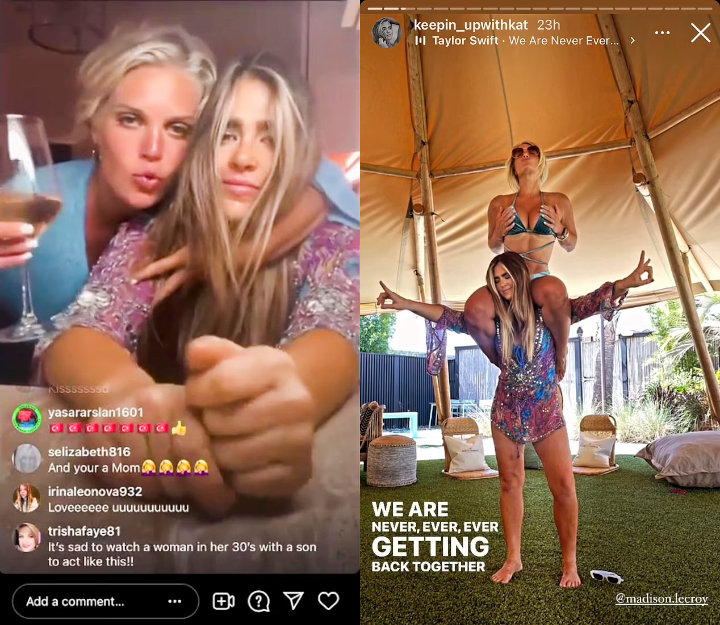 Madison LeCroy and her friend Kat Velasco during Instagram livestream.
Madison was previously linked to the 34-year-old actor during their time on "Southern Charm". However, in December 2020, they confirmed their breakup due to the pandemic. "We are not together right now. I am 1,000 percent single, and so is he," she declared at the time. "So, ladies, if you want him, you can have him."
"I definitely think that quarantine was either gonna make it or break [our] relationship, and unfortunately, we did not come out stronger," Madison shared. "We weren't even in quarantine together. We did for a short period of time, and then I think we both realized that maybe there was just too many things that had happened in the past for us to actually play house for 14 days or whatever it was."
Source: Read Full Article