Well, this is in the realm of rumor no longer — Lily Allen and David Harbour are definitely dating!
A couple months ago the As Long As I Got You singer and the Stranger Things actor were widely whispered to be together after being spotted hanging out a lot in London while he was in town filming the Black Widow movie (he reportedly plays the Russian version of Captain America, a character called the Red Guardian).
It seemed chill and friendly — until news broke David had just split with his GF of over a year, Fantastic Beasts and Where to Find Them actress Alison Sudol. That revelation led to immediate speculation these two were more than friends.
That theory was confirmed twice over this past weekend.
During his hosting gig on Saturday Night Live, David appeared the slimmest and fittest we've seen him since beginning his role as drug and alcohol abusing cop with a heart of gold Chief Hopper on Stranger Things.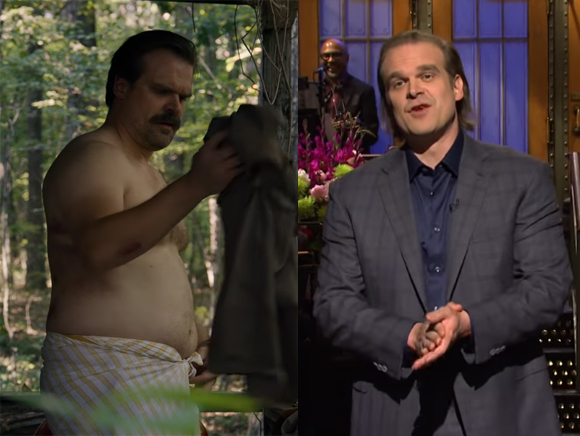 Harbour's physique was on particularly overt display in a sketch in which he played a problematic SoulCycle trainer — with enormous, muscular arms bared in a sleeveless shirt.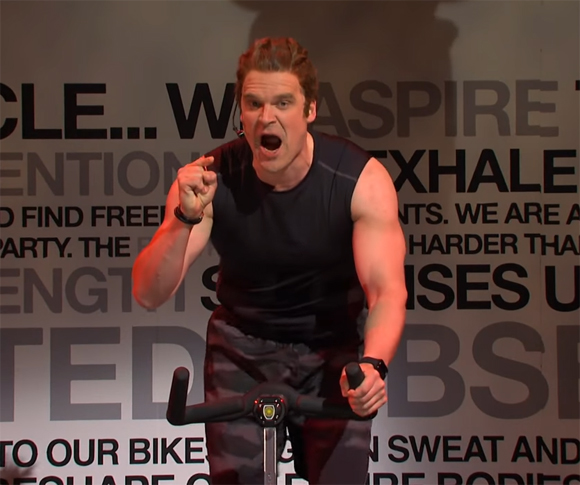 We weren't the only ones who noticed how good David was looking.
Lily posted a thirsty — and adorably possessive — Instagram Story about the sketch, specifically a closeup of Harbour's hulked out bicep, which served as the first official confirmation the coupling was for real. She posted: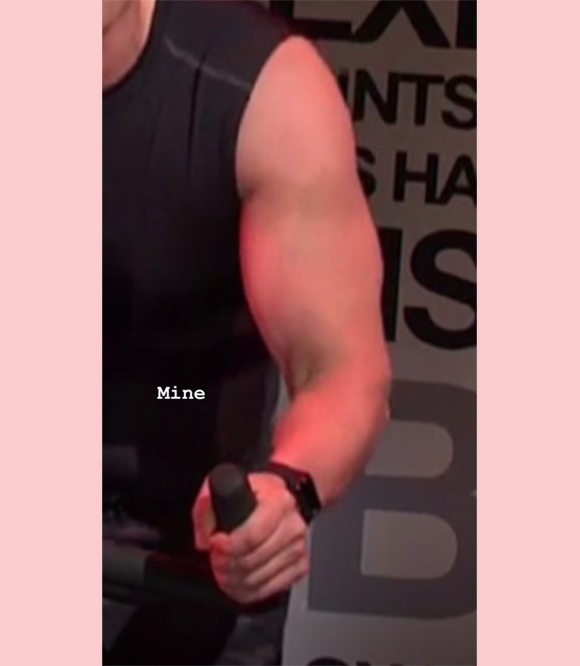 Going public was apparently a joint decision as they were NOT hiding their affections over the weekend.
On Saturday night they were seen together at the traditional afterparty following SNL, which would have felt like evidence enough…
But it was on Sunday, during a walk down the street in New York City, when the two put on a show of PDA which could leave nothing more about which to speculate.
They held hands, hugged, and even shared a couple long, deep kisses for which the enormous 6 foot 3 Harbour had to stoop over. (See them HERE.)
These two are undoubted one of the hottest new celeb couples, and perhaps also the most completely unexpected one.
What do YOU think of Lily and David dating??
Related Posts
Source: Read Full Article