Actress Kate Beckinsale rose to fame in the 1990s and 2000s for her roles in movies like Much Ado About Nothing (1993), Pearl Harbor (2001), Serendipity (2001), Underworld (2003), and Van Helsing (2004).
Throughout much of that time, she was also in serious relationships, including one 10-year marriage. However, Beckinsale became single again in 2016 and has had a string of boyfriends. She recently began dating singer Goody Grace. Read on below to find out her new boyfriend's age and what the age gap between them is.
Kate Beckinsale often makesheadlines for younger men
RELATED: Does Kate Beckinsale Know How to Drive?
In the past few years, Beckinsale has been making a lot ofheadlines for dating men who are significantly younger than her.
From 2017 to 2018, she had an on-and-off relationship with comedian Matt Rife, who is 22 years her junior. He is also only four years older than her daughter.
After Beckinsale and Rife broke up, she moved on to brieflydate comedian Jack Whitehall, who is about 15 years younger than her.
In early 2019, Beckinsale attracted a lot of attention when she began a relationship with comedian Pete Davidson. He is 20 years her junior, and their fling ended in mid-2019.
How old is Goody Grace and whatis the age gap between him and Beckinsale?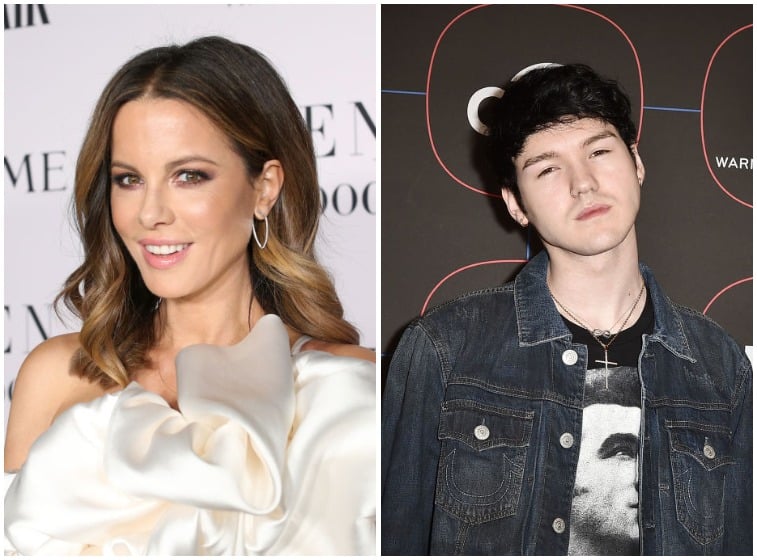 Her new boyfriend, Goody Grace, was born on June 19, 1997,which means he just turned 23 years old. He is 24 years younger thanBeckinsale.
Although there is quite an age gap between them, it does notseem like Beckinsale has let that stop her from getting serious with GoodyGrace. On his recent birthday, the actress left a sweet comment on hisInstagram page, as reported by UsWeekly.
"Happy birthday I love you," she wrote.
In response, Goody Grace said, "I love you," followed by afew emojis.
What Beckinsale has said abouther dating life
RELATED: Kate Beckinsale Claps Back at Ageist Who Says She's 'Too Old' for a Bikini
Many people seem to be fascinated with Beckinsale's datinglife, and she has received some harsh comments as well. However, she hasclapped back at the critics and does not understand why a lot of folks feel theneed to judge her.
In April 2019, she told the Daily Mail: "If I found myself obsessing over the life of someone I didn't know to the point where I was writing mean things about them, then my family would put me away somewhere because obviously I would've lost my mind."
Later that year, she shared with Women's Health UK she feels there is a double standard surrounding what men can do and what women can do.
"It can feel like a little bit of a political act to be awoman over 32 who is having any fun at all," Beckinsale said. "And by that, Idon't mean doing drugs and drinking and partying—because I never am—but beinggoofy, and going out, and not going, 'Omigod, I'm going to sit home andanticipate menopause while crocheting.' Unless you're doing that, it somehowseems to be risqué, which is just ridiculous to me."
Source: Read Full Article