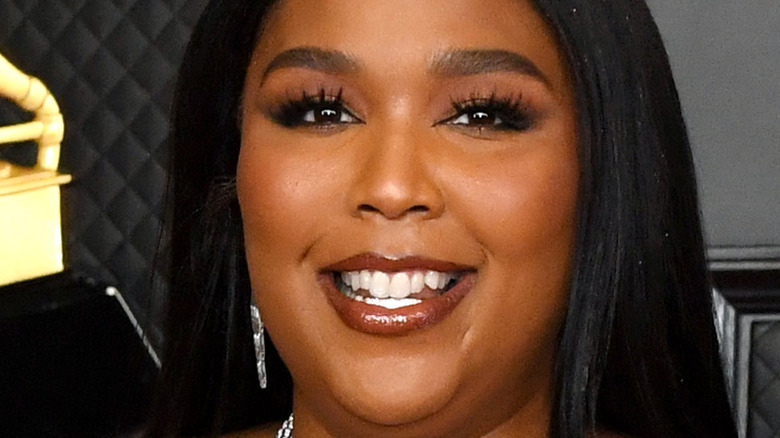 It's not hyperbole to say that veganism has helped countless people around the world. The increased amount of fruits and vegetables vegans eat is converted into vitamins and minerals that they need to live a balanced life.
To be vegan is to live a plant-based lifestyle, meaning you don't consume animal products, whether meat, dairy, or even honey (via The Vegan Society). Still, protein is easy to come by in the form of peanut butter, chickpeas, oats, and many other versatile ingredients, per Healthline.
Because of its health attributes, many celebrities have embraced the vegan lifestyle. Among these celebs is Lizzo, the powerhouse singer known for such smashing songs as "Juice" and "Truth Hurts." In fact, Lizzo is very active on TikTok, and it's on the short form video platform that she sometimes shares her foodie thoughts. 
She loves, for example, the "nature's cereal" that's trended throughout 2021. This "cereal" consists of fresh berries eaten in a bowl with coconut water just as you would eat cereal with milk. But what made the flautist and singer go vegan?
Lizzo didn't go vegan to lose weight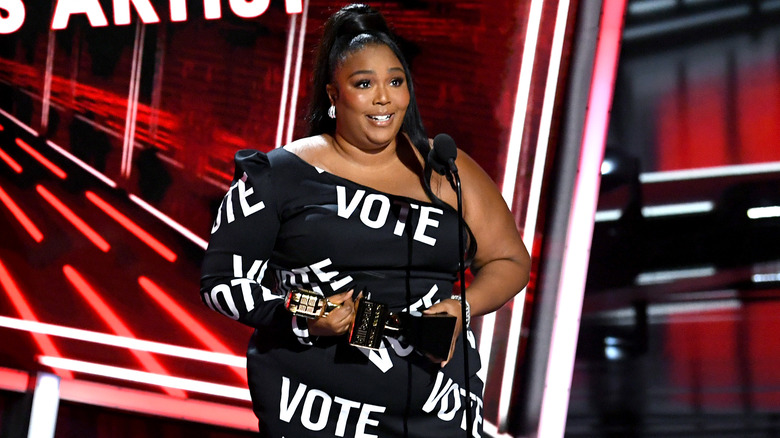 Lizzo's vegan journey is a monumental one. Veganism is surrounded by the stereotype that people only go vegan to lose weight, but the "Better In Color" singer is actively combatting that. Instead of trying to lose weight, Lizzo went vegan for the overall health benefits of the lifestyle. As she explained in an 2020 Vogue interview, "Now, you look at the hashtag 'body positive,' and you see smaller-framed girls, curvier girls. Lotta white girls. And I feel no ways about that, because inclusivity is what my message is always about. I'm glad that this conversation is being included in the mainstream narrative."
She continued, "What I don't like is how the people that this term was created for are not benefiting from it. Girls with back fat, girls with bellies that hang, girls with thighs that aren't separated, that overlap. Girls with stretch marks. You know, girls who are in the 18-plus club."
What makes Lizzo admirable is her openness regarding everything in her life. She shares all aspects of her journey in hopes of creating an inclusive, insightful, better future. In one video from the singer, per Gossip Cop, she shared what she eats in a day, which included protein-filled smoothies and fun vegan desserts. "As a new vegan, I'm enjoying exploring flavors from plants & plant-based proteins," she explains. "Every journey is personal & deserves to be celebrated."
Source: Read Full Article