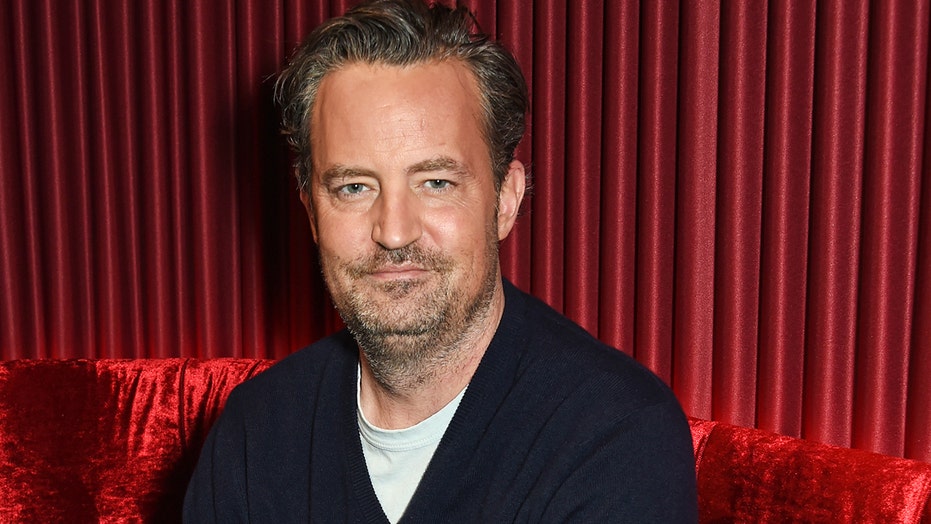 Fox News Flash top entertainment headlines for May 24
Fox News Flash top entertainment and celebrity headlines are here. Check out what's clicking today in entertainment.
Matthew Perry caught some backlash for promoting a clothing line that encourages "Friends" fans to get their coronavirus vaccination.
The 51-year-old actor shared an image of himself sporting the new T-shirt, which borrows from his Chandler Bing character's catchphrase that reads: "Could I be any more vaccinated?"
"Just propaganda machines for life huh? That's all celebs are anymore," one Instagram commenter wrote.
"Could this BE anymore of a turn off?" another wrote.
"Why would I give a multi millionaire even more money?" someone noted on Twitter.
"Making money from a t-shirt relating to vaccines is in bad taste. Could I BE any more annoyed," another wrote.
Although a small portion of Perry's followers were upset to see him promoting the vaccine for personal gain, a majority of the responses were positive with many even praising the star for raising vaccine awareness.
"People ~ why must you get offended over every. little. thing?" one Perry defender tweeted.
"Good for you Mathew… Anything that brings awareness to this effort is priceless. If you can make a buck or two, so be it. You've done many things that benefit others. Thank you!" another added.
"I'm baffled by how upset ppl are. I'm not and we lost ppl to covid in our family. I think it promotes vaccination which saves lives and helps let those around us know we're vaccinated not anti mask when we're ready to go maskless. All good messages," a third user noted.
Perry's promotion of the limited-time merchandise comes on the heels of the first official trailer for the highly anticipated "Friends" reunion, which was itself waylaid by the coronavirus pandemic and pushed back to a significantly later premiere date of May 27. The special unscripted reunion will see Perry reunite with his "Friends" co-stars Jennifer Aniston, Courteney Cox, Lisa Kudrow, Matt LeBlanc and David Schwimmer for the first time since the show ended in 2004.
Source: Read Full Article