In case you missed it, the Kardashian family showed up at their BFF Simon Huck's wedding over the weekend, where Kim gave a speech trolling her own marriage and Kourtney decided to give Travis Barker a lap dance to "Say It Ain't So" by Blink-182. It was the best of times, it was the most Kardashian of times.
Anyway, the family posed for a group photo with friends (including Hailey Bieber!) ahead of the event, in which literally everyone was wearing black except for Kendall "Main Character Energy" Jenner, who decided to wear a gold gown with a high slit. And now that Khloé Kardashian has posted a group pic to the grid everyone is calling her out for missing the memo:
https://www.instagram.com/p/CWUL3NKvrYi/?utm_source=ig_embed&utm_campaign=loading
A post shared by Khloé Kardashian (@khloekardashian)
"Did Kendall miss the black memo?"
"Everyone fire but Kendall didn't get the assignment."
"Did Kendall not get the memo?"
"Kendall serving Scorpio vibes."
"Kendall gotta be extra."
"And there's Kendall being the main character."
"Someone didn't understand the assignment,"
Also my personal fave comment that has nothing to do with Kendall: "Not used to you all in rooms with normal sized ceilings."
To be fair on Kendall, it's not like this wedding had a dress code. Kim Kardashian wore a deep blue gown while giving her toast and no one seemed bothered, so Kendall just got photographed with the wrong crowd!
A post shared by Amanda Hirsch (@notskinnybutnotfat)
Anyway, speaking of dresses, anyone else still coming down from the gown Kendall wore to her friend's wedding over the weekend?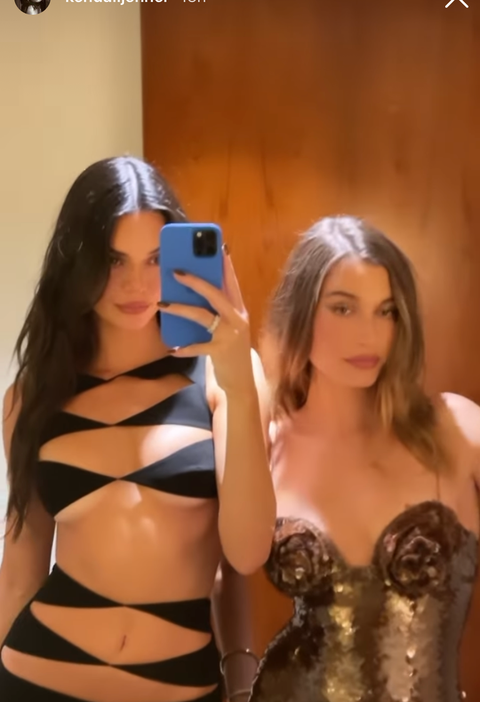 In case you, too, want to show up in this dress for your friend's wedding (I'm sure they'll be totally fine with that choice, don't even worry about it), the gown is from Mônot and it's pretty much sold out everywhere—alas.
Source: Read Full Article