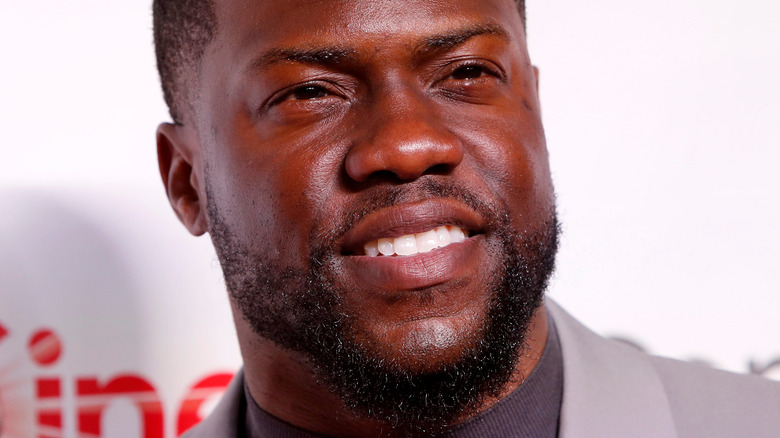 Kathy Hutchins/Shutterstock
By Haley Van Horn/Aug. 30, 2021 4:32 pm EDT
"Celebrity Game Face" is the hilarious show hosted by comedian Kevin Hart that premiered last July (per IMDb). The show features games and physical challenges for a pair of celebrities to tackle together. Due to the COVID-19 pandemic, the show has been filmed virtually in the comfort of the celebrities' homes (via Comedy).
Last season featured several hilarious moments. During the season finale that aired in January 2021, Hart put Thomas and Jenny Lennon to the test by asking who was more likely to get lost driving. When both of the Lennons pointed at the other person, Hart commented, "I don't know how bad of an incident it was when you got lost, but the level of anger attached to his point … He almost punched you in the face!"
With such a fun first season, it is no surprise that the show has been picked up for Season 2, according to Deadline.
Season 2 of Celebrity Game Face premieres soon!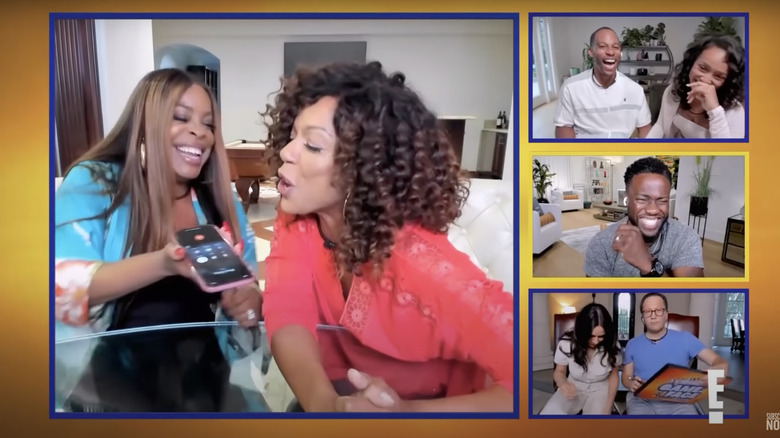 "Celebrity Game Face" will be back on televisions everywhere on August 31, 2021, according to CBS8. The show will still take place in the homes of the celebrity contestants and will be conducted via video chat. In the teaser for the new season, we see Wanda Sykes and her wife attempt to blow up a balloon with a whoopee cushion, while football star Rob Gronkowski gets his mouth stuffed with hotdogs by his girlfriend, Camille Kostek.
Hart and his wife, Eniko Hart, have a lot of fun as the hosts of this show, according to Black Enterprise. When the show first debuted in July of 2020, Hart simply stated they were hosting because, "With the games postponed, I'm bringing all of the indoor games to E!" In the middle of the pandemic, shows and sports were put on hiatus. So, what better way to entertain people than to make celebrities compete in some hilarious games from their homes?
Season 2's contestants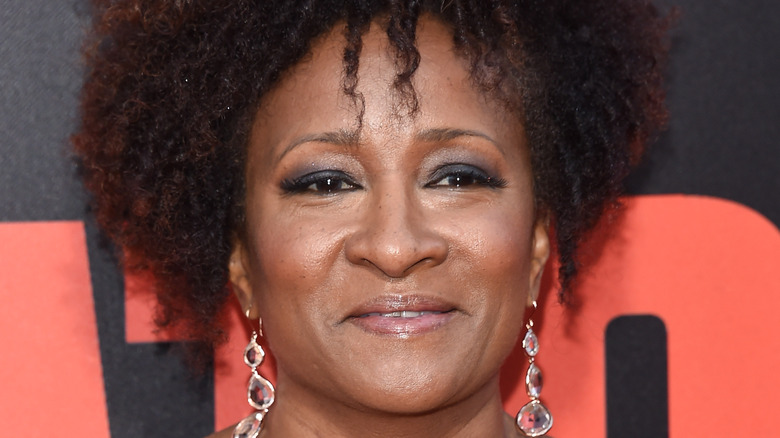 Season 2 of "Celebrity Game Face" is not holding back when it comes to star-studded contestants. This season, you can expect to see Terry and Rebecca Crews, Sarah Hyland and her fiancé, Wells Adams, and Joel and Sarah McHale, according to Deadline.
A full contestant list has been released, per CBS8. The list is a long and exciting one! You can expect to see the following celebrities: Aasif Mandvi & Shaifali Puri, Affion Crockett & Yvette Nicole Brown, Chris Sullivan & Rachel Sullivan, Chrissy Metz & Bradley Collins, Damon Wayans & Vinnie Oshana, D'Arcy & Jason Carden, Desus Nice & The Kid Mero, Fortune Feimster & Jacquelyn Smith, Ike & Jon Barinholtz, Jason Biggs & Jenny Mollen, KeKe Palmer & Brittney Winbush, Kenan Thompson & Chris Redd, King Bach & Casper Smart, Lauren Ash & Christy Oxborrow, Ludacris & Eudoxie, Michael Ealy & Khatira Rafiqzada, Monica & Supa Cent, Nelly & Shantel Jackson, Simu Liu & Kelly Mi Lu, Skylar Astin & Lisa Stelly, Susan Kelechi Watson & Napiera Groves, Terrance J & Leonard Ouzts, Thomas Rhett & Lauren Akins, T-Pain & Vanessa Fraction, Von Miller & Rob Gough, and Wanda & Alex Sykes.
What to expect from Celebrity Game Face Season 2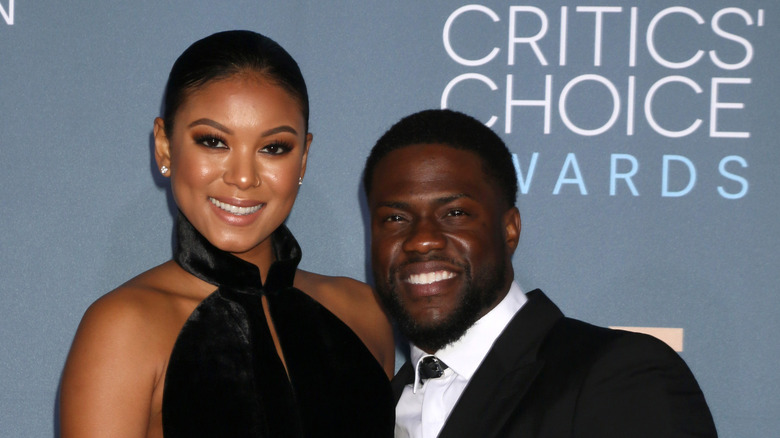 According to the host of the show himself, you don't want to miss this season of "Celebrity Game Face." Kevin Hart dishes in the trailer, "Celebrity Game Face is back and crazier than ever. Huge celebs, wilder games, and a magnificent award. Game nights are about to get even weirder, y'all" (via E!).
Season 2 of the show will feature games like "Pardon My Pecker," "Cookie Face," and "Blow Hard," which all sound hilarious. You can also expect to see "Big Facts," the game where celebs have to guess which facts given are true or false, and "Read My Lips" which is exactly what it sounds like. One partner will wear noise-canceling headphones and have to guess what the other is saying (via Deadline).
If you think there isn't much at stake when it comes to these games, you're wrong! Not only do the winners get to take home the coveted "Hart of Champion" trophy, but they also get to avoid the fights that inevitably come with couples competing against each other.
Source: Read Full Article