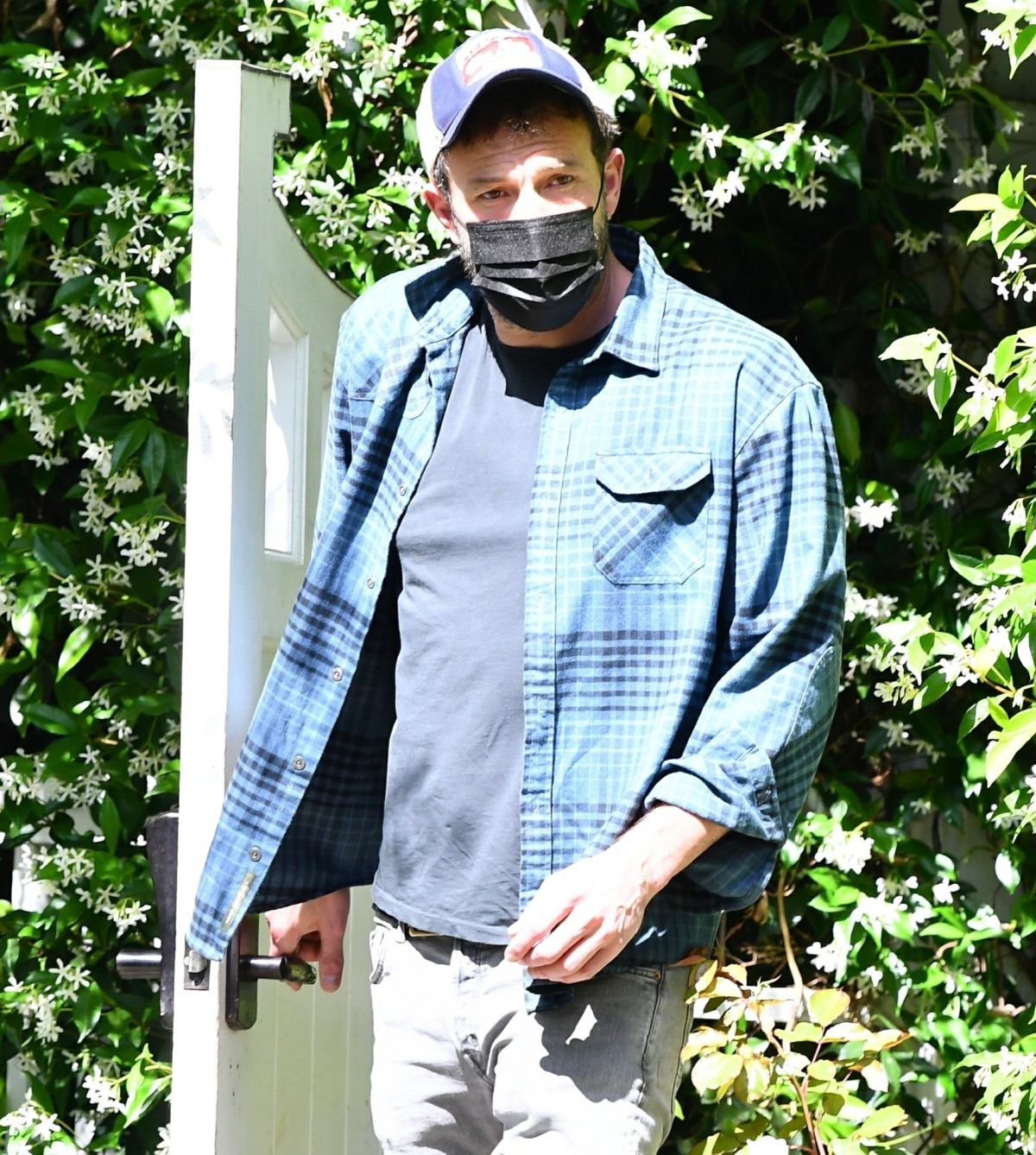 Ben Affleck is back in LA after his multi-day jaunt to Miami to see Jennifer Lopez. It was widely reported that he would stay there throughout the Memorial Day three-day weekend, so I don't know what happened there. While Jennifer has a home in LA, she is Miami-based these days, and I think that's mostly about her kids? Her kids are in school in Miami, and Marc Anthony shares custody and he has been somewhat Miami-based for years. Although, he just mysteriously sold his huge Miami estate, so who knows. The point is that J.Lo is not going to be sitting around LA, waiting for Ben to call. They're going to need to do cross-country booty calls for this thing to work. Good news: they are prepared for that.
Jennifer Lopez and Ben Affleck are committed to seeing each other despite living on opposite coasts. The pair are prepared to make long distance work, after Affleck, 48, was recently photographed visiting Lopez, 51, in Miami. "Ben will be in Miami for a few days," a source tells PEOPLE. "They are having fun and want to spend as much time together as possible."

"They will travel back and forth as much as they can to make things work," the source adds. "They don't want to hide anymore. They are both excited about their relationship. They want to make sure they do everything they can to make this work. Jennifer is incredibly happy. She feels like she can just be herself around Ben."
[From People]
I think at their ages (he's 48, she's 50) and their status as divorcees with school-aged kids, the long distance thing makes sense and might even work in their favor. As we know, Ben likes the chase and he gets bored when someone is too available. If he actually has to put some work into it… well, we'll see. Honestly, I'm just hoping they make it through the summer. Meanwhile, Page Six claims that J.Lo had a plan for how she would announce her reunion with Ben:
Jennifer Lopez and Ben Affleck's public comeback romance was in the works before he was spotted in her Escalade last month. Sources told Page Six that the stars planned to announce their reunion in a more tightly controlled way before pics emerged of Affleck riding solo in Lopez's car to allegedly visit her home. But the paparazzi shots of Affleck stealthily dropping off his car at the Hotel Bel-Air and then traveling to JLo's nearby home beat them to the punch.

"He stayed at her house [in April], and she was planning to make an announcement that they are back together on Instagram. It's all about timing with her," a source told Page Six.

The alleged couple has yet to officially announce that they're back together — but they continue to drop hints that Bennifer 2.0 is in full swing, with getaways to Montana and Miami.

Still, some insiders remain mystified as to just how serious they are. One source told us, "These are people who don't like to be alone, and she really likes him. They have a long history there."

Lopez cryptically gave fans the impression that she's back with Affleck — when she reportedly liked a post from life coach Jay Shetty about "finally being loved effortlessly." The "If You Had My Love" songstress clearly wants to keep us guessing. Instagram account Deux Moi pointed out she quickly removed the like.
[From Page Six]
"These are people who don't like to be alone." It is what it is. At this point, Ben and J.Lo are not going to magically learn to love themselves enough to be alone for two seconds. And it's fine. It's better for gossip this way. It also would have been great to see them announce their coupled-up status on Instagram, but I like the way they rolled it out. It was fun! This whole thing has been fun.
Speaking of, Page Six had some hilarious photo exclusives which are super-fun. One, Jennifer "peeping" on Ben as he chain-smokes on her balcony. Two, Jennifer "meditates" while Ben smokes. Their post-coital vibes are amazing.
— Page Six (@PageSix) May 27, 2021
— Page Six (@PageSix) May 26, 2021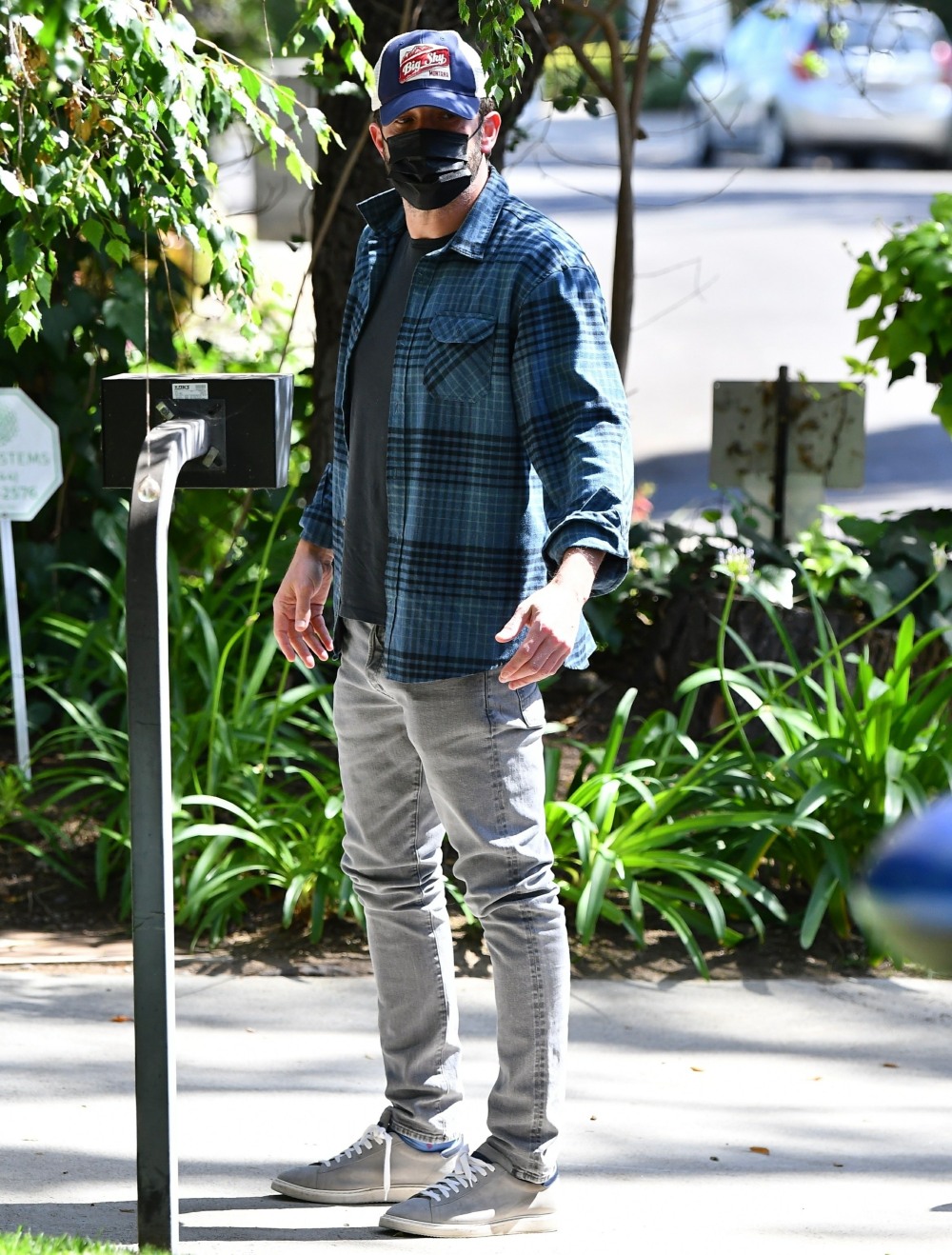 Photos courtesy of Backgrid.
Source: Read Full Article