Bam Margera is out of rehab and in police custody mere days after his private, three-hour therapy session with Dr. Phil.
According to TMZ, the Jackass alum was arrested in the wee hours of the morning on Wednesday after getting into an altercation at the bar of a Hollywood hotel. Apparently, the 39-year-old was trash talking patrons at the Luxe Hotel on Sunset and refused to leave the premises at the request of the hotel's staff.
The LAPD says officers were called after a staffer placed the reality star under citizen's arrest. Bam didn't make things easy for the cops once they arrived; he reportedly still refused to leave and argued with an officer. 
The reality TV star was arrested for trespassing and was booked at 2:30 a.m. Wednesday morning. He's currently being held on $1,000 bail.
The arrest is quite shocking, seeing as last we heard, Margera was on his way to rehab to seek help for his substance abuse issues after his intense therapy session with Dr. Phil McGraw.
As we reported, the Viva La Bam alum publicly begged the TV personality to help him and his family in a series of emotional Instagram videos. The since-deleted confessionals were troubling, to say the least, as they saw Bam teetering from emotional breakdowns to maniacal laughter as he lamented how his home life was in shambles.
Bam first asked McGraw for help while breaking down about where he stands with his own child and the fact he no longer has any relationship with his mother, April. The videos got more bizarre throughout the weekend, with one showing him flashing a large amount of cash that appeared to be sitting on his hotel bed.
It's unclear if Bam wanted to film his sit-down with the daytime "doctor" for some sort of televised special, but when the two did meet in Dr. Phil's green room, their session was not recorded. During the chat, the embattled MTV icon was reportedly confronted by his wife, Nikki, and his mother about his substance abuse issues. 
After the intense session, Bam reportedly agreed to check into an extended stay rehab facility for 60 to 90 days to battle his alcoholism. TMZ reports he did check into a treatment facility, but bailed within days. 
Despite how things ended up, though, he is still apparently grateful for Dr. Phil's help. On Tuesday, he posted a video of himself getting the talk show host's name tattooed on his neck:
Hmmm…
Hopefully, Bam's recent arrest knocks some sense into him.
Related Posts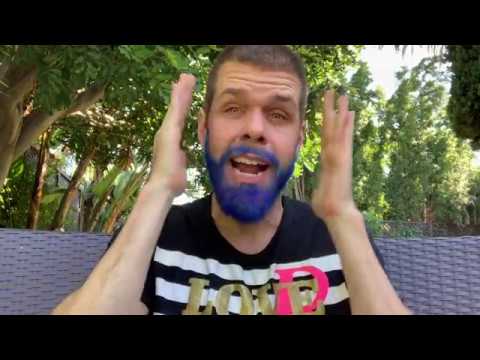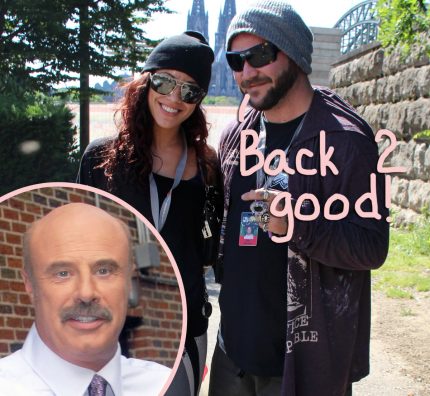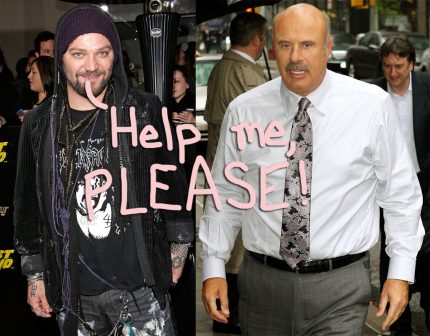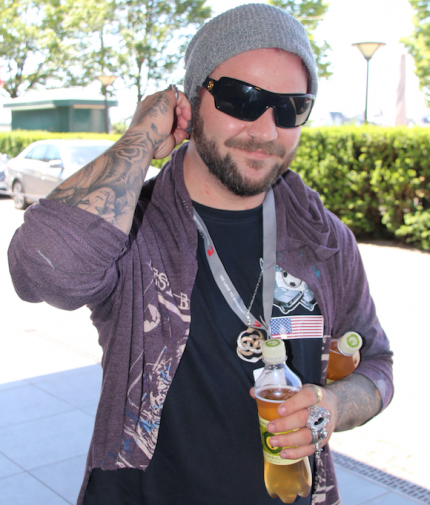 Source: Read Full Article