Cara Delevingne and Ashley Benson recently broke up after two years together, and now it looks like Ashley Benson and G-Eazy are kinda-maybe dating. At least based on a new video published on Daily Mail of Ashley kissing G-Eazy in a car.
The video comes after Ashley seemingly denied there was anything going on between herself and G-Eazy by liking an Instagram that read "You can't say they are dating just because of a Like and some comments. Can't Ashley have friends now? STOP SAYING ASHLEY CHEATED! OR EVEN CARA! They just need friends right now more than ever. ✋🏼"
This kiss seems to contradict Ashley's Insta like (though honestly, who knows what's going on), but either way Cara would very much like fans to stop hating on her ex. She hit Instagram Stories to say just that, telling her followers "It's more important now than ever to spread love, not hate. To everyone hating on @ashleybenson please stop. You don't know the truth, only her and I do and that's exactly how it should be."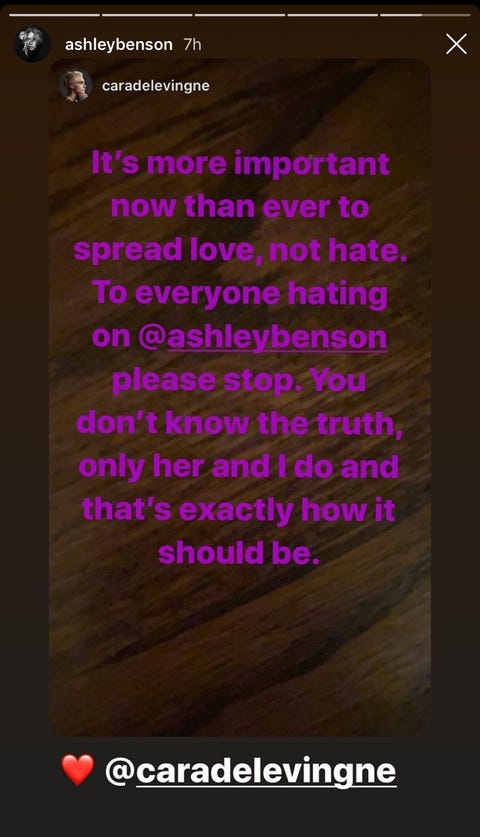 Ashley shared Cara's message, so it sounds like they're on the same page.

Source: Read Full Article