Oh hi, happy Monday! How was your weekend? Mine was pretty chill, thanks for asking. But you know whose weekend was decidedly NOT chill? Tana. Freaking. Mongeau. The YouTube star finally turned 21, and she made sure everyone knew it. After spamming her Instagram with a photoshoot that rivaled Playboy, she threw an epic birthday party with all her friends at a Las Vegas nightclub on Sunday night. And of course her BF Jake Paul was in attendance. After casually buying her a Mercedes G-Wagon earlier that day, he decided to get her another present…a big ol' diamond ring.
Yep, Tana and Jake are ENGAGED. Are you confused? Wondering how we got here? Trying to figure out if this whole thing is even real? Same. So let's take a look back through the wild two months (and counting) of Tana Mongeau and Jake Paul's relationship.
April 24, 2019
Tana and Jake get photographed talking at a party together.
A post shared by RUSTY (@iblamerusty) on
April 25, 2019
The next day, Jake's friend accuses him of flirting with Tana at the party. "I don't remember any of this happening, but she's cute," Jake said in his vlog.
The same day, Tana posts a snapchat video of herself in bed.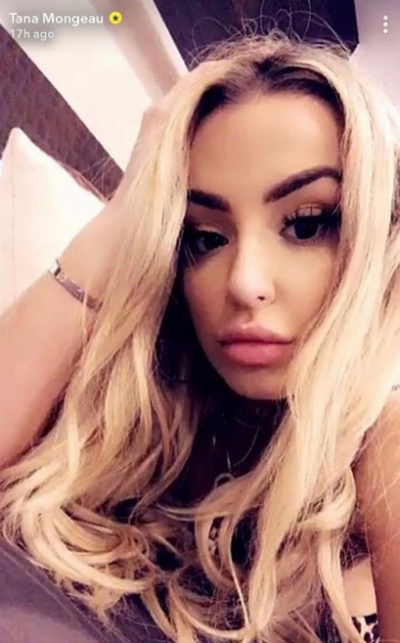 Fans noticed Jake's headboard in the background…which meant she was chillin' in Jake Paul's bed.
April 30, 2019
Tana and Jake both upload new videos to their channels featuring each other.
Neither of them confirm that they're dating, but there's definitely a situationship goin' on, which Tana calls a "clout relationship" in her video.
May 16, 2019

After the two start uploading videos together, Jake decides it's time for Tana to meet his mother. He's still not quite sure what to call her though. "I want to introduce you to my girlfriend, thing, internet girlfriend, real girlfriend, we smash sometimes" he told his mom.
May 28, 2019
Tana and Jake decide get matching (VERY REAL) tattoos. They both get seven tally marks to celebrate their seven-week relationship.
June 13, 2019
Tana and Jake post photos from an extra AF couple's photoshoot, where they dressed up as The Joker and Harley Quinn.
mad love
A post shared by tanamongeau (@tanamongeau) on
hollywoods most evil makeup @colecarrigan
A post shared by Jake Paul (@jakepaul) on
June 23, 2019
It's time for Tana's birthday celebration. Jake starts out the day by surprising her with a brand-new Mercedes.
happy birthday bb @tanamongeau video tomorrow
A post shared by Jake Paul (@jakepaul) on
Later on, Tana and her crew head to a Las Vegas nightclub. There, a girl brings out a cake that says, "Will you marry me, Tana?"
Holy shit… pic.twitter.com/crnnYbA6q2
Tana then posts an Instagram story of herself wearing a ring with the caption, "I'm engaged @jakepaul 😍"
Congratulations! @tanamongeau & @jakepaul are engaged! 💎💎💎💍🥺(via:TanaMongeau) #TanaMongeau #JakePaul #Monday #diamond pic.twitter.com/gtBokpnuht
A lot of fans think it's just a joke, but she confirms that it's 100% legit.
it's not. i'm engaged. holy fuck. https://t.co/dNIvGfOch1
And there you go, everyone. That's the story of how Tana Mongeau ended up engaged to Jake Paul. Will they actually get married? Who knows, but I'm down to keep watching this wild ride.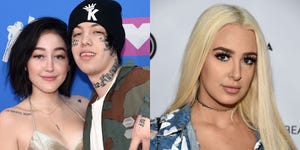 Source: Read Full Article