Having a relationship in the public eye can't be easy. For A-list couples, it seems every rumored argument and indiscretion ends up in the tabloids, and TBH, I'm surprised any celebrity duo manages to stay together. I'm especially impressed by all the celebrity couples who stayed together after cheating rumors, mostly because the public has plenty to say whenever it happens. Whether the affair happened or not, fans are rarely pleased to see a celeb reunite with a supposedly unfaithful partner, but there are a few Hollywood pairings who haven't allowed a cheating scandal (or public opinion) to drive them apart.
Staying with or getting back together with someone who cheated is an entirely personal decision. No one but the two people involved can know what really went down in the relationship, which is why it's important to reserve judgement (especially when the relationship in question is between two people you've never met). Maybe you're feeling salty about Khloé Kardashian and Tristan Thompson's rumored reconciliation. Perhaps you're not exactly rooting for Jennifer Lopez and Alex Rodriguez to work things out. But no matter how you feel about it, these celeb couples have managed to work through the drama (at least for little bit), and I've got to give them props.
Cardi B & Offset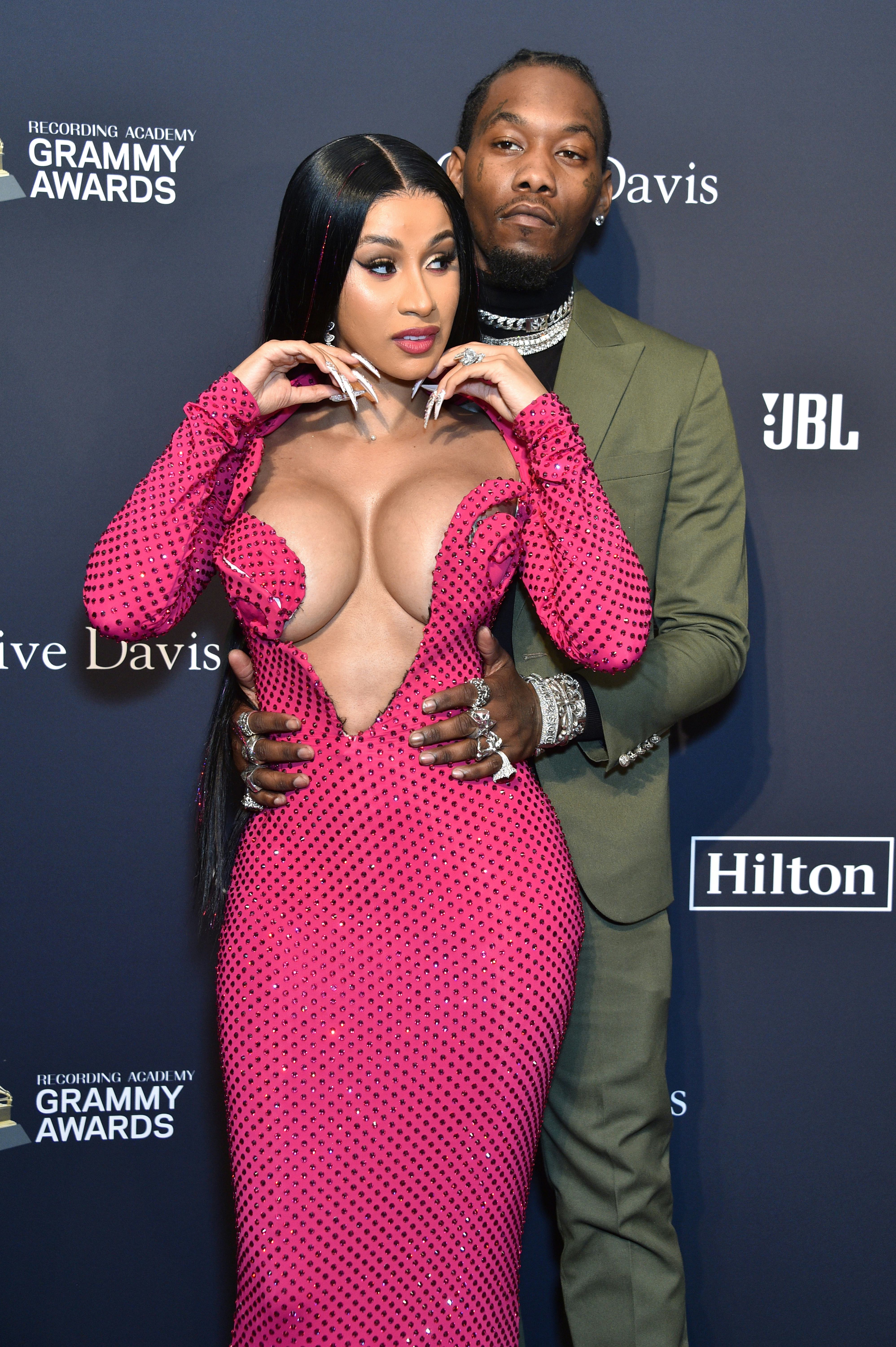 Since Cardi B and Offset started dating in February 2017, the couple has broken up and gotten back together not just once, but twice. The first time was in December 2018, not long after TMZ leaked texts reportedly exchanged between Offset and another woman. By January 2019, the two had reconciled, and Cardi later defended her decision to get back together with her ex during a December 2019 interview with Vogue. "When me and my husband got into our issues — you know, he cheated and everything — and I decided to stay with him and work together with him, a lot of people were so mad at me," she explained, later adding, "Everybody has issues. I believe in forgiveness."
Fans were shocked when Cardi filed for divorce in September 2020, and unfortunately, a source for People reportedly claimed the split was once again due to Offset's infidelity. (Elite Daily previously reached out to reps for both Cardi and Offset about the ongoing cheating claims but did not hear back.) But just like the time before, Offset managed to win Cardi back, and by October 2020, the rappers were hooking up again. As Cardi told fans during an IG Live, "It's really hard not to talk to your best friend. And it's really hard to have no d*ck." Offset never publicly addressed any of the cheating rumors.
Khloé Kardashian & Tristan Thompson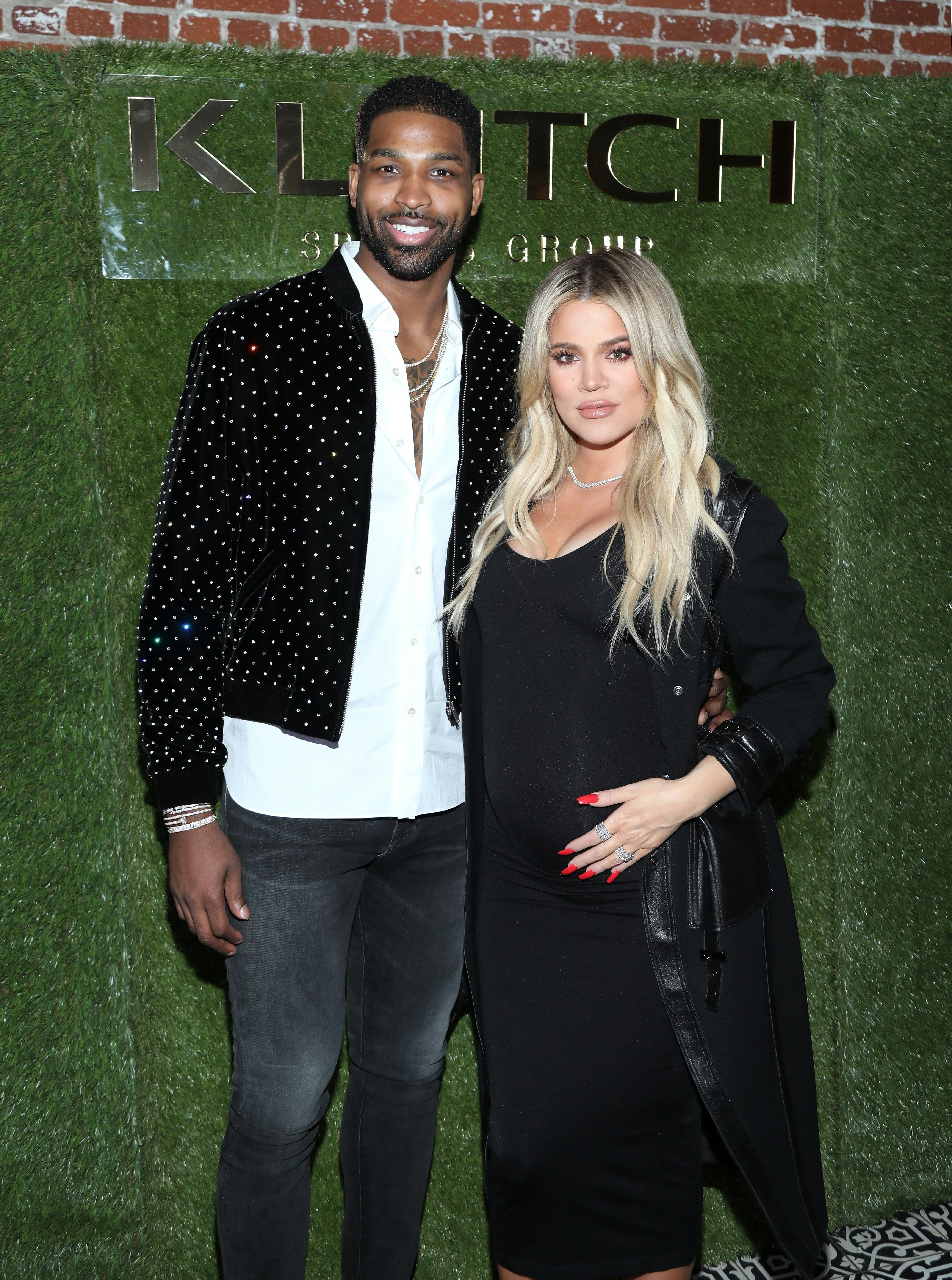 After just about one-and-a-half years of dating, reports of infidelity began to plague Khloé Kardashian and Tristan Thompson's relationship. Just days before Kardashian gave birth to their daughter in April 2018, video footage of Thompson seemingly kissing other women at a club was released by TMZ. However, the two stayed together, and Kardashian took to Twitter to defend her decision. "You have no knowledge of what goes on in our household or the enormous rebuilding this takes to even coexist," she tweeted at a fan. "I'm proud of my strength. I appreciate your opinion and I hope you hold that same opinion to everyone else who has stayed in situations."
Less than a year later, Thompson reportedly kissed Jordyn Woods, Kylie Jenner's former BFF, at a house party in February 2019. Kardashian promptly ended the relationship and once again explained her reasoning on Twitter. "Jordyn is not to be blamed for the breakup of my family," she wrote. "This was Tristan's fault. I have to move on with my life & count my blessings, my family, my health, & my beautiful baby True."
The two remained amicable co-parents, and though Thompson has never explicitly confirmed cheating rumors, his apology to Kris Jenner during the Season 19 finale of Keeping Up With the Kardashians seemingly confirmed the rumors. "When I hurt her with all the actions I did, it really affected me a lot because of how much I let you down and our relationship," Thompson told Jenner during the episode. Jenner forgave him, and it seems Kardashian may have, too.
After months of reconciliation rumors, Kardashian seemingly confirmed they were back together with a March 2020 Instagram post wishing Thompson a happy birthday. "The ones that are meant to be are the ones who go through everything that is designed to tear them apart, and they come out even stronger than they were before," she captioned a photo of her and Thompson. However, neither she nor Thompson has yet to confirm whether they're actually dating again.
Beyoncé & JAY-Z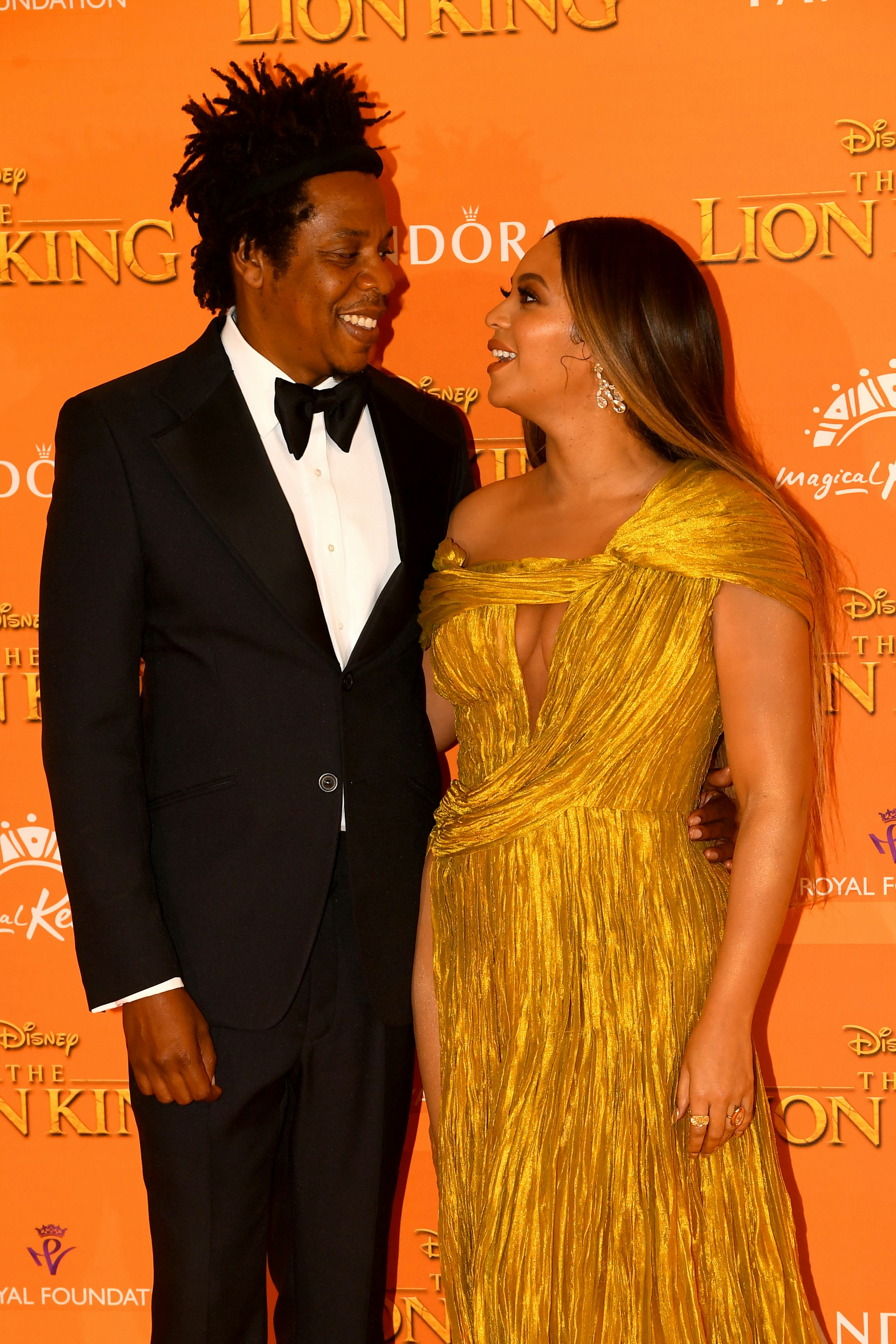 During the 2014 Met Gala, fans were shook after JAY-Z reportedly got into a heated fight in an elevator with his sister-in-law, Solange. Though it's still not clear what caused the rumored argument, Solange reportedly called him out for getting too cozy with another woman: designer Rachel Roy, who's the ex-wife of his business partner, Damon Dash. Roy never directly addressed the controversy.
Three-and-a-half years later — after Beyoncé seemingly alluding to her husband's reported infidelity in her 2016 song "Sorry" — JAY-Z admitted he'd succumbed to "infidelity" during a November 2017 interview with the New York Times. However, he didn't reveal the mystery woman's identity.
JAY-Z's 2017 songs "4:44" and "Family Feud" also seem to be a direct response to Beyoncé's "Sorry," as they address the cheating rumors. In his footnotes discussion for 4:44, JAY-Z confirmed the album was inspired by his mariteal troubles, but since opening up about his infidelity, it seems he and Beyoncé have been able to move forward. "We did the hard work of going to therapy," JAY-Z explained to David Letterman during an April 2018 conversation. "We love each other, so we really put in the work for years. I like to believe we're in a better place today. I'm proud of the father and the husband that I am today."
Jennifer Lopez & Alex Rodriguez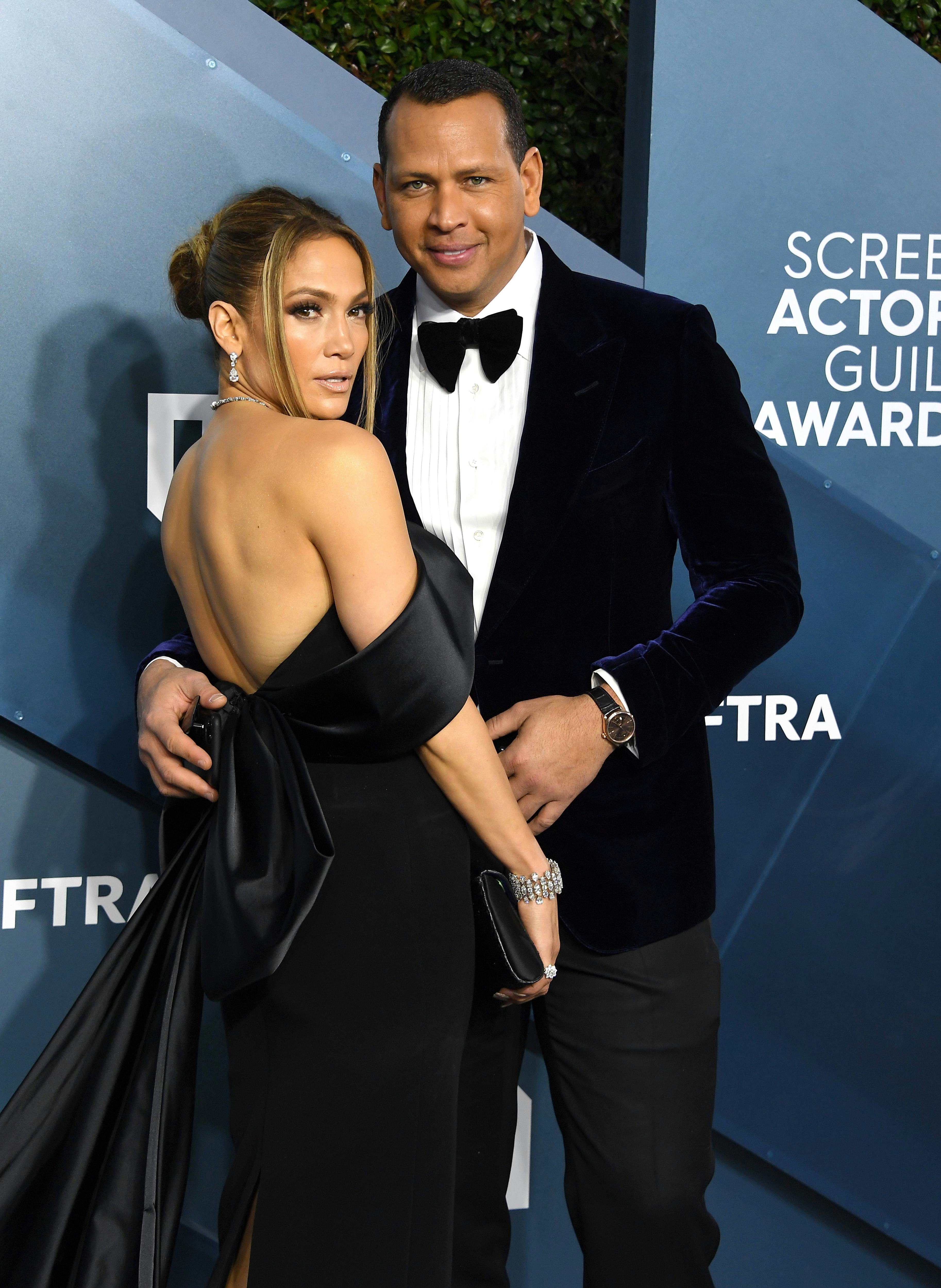 Back in March 2019 — just one day after Jennifer Lopez and Alex Rodriguez announced their engagement — Rodriguez's former teammate Jose Canseco claimed Rodriguez was cheating on Lopez with Canseco's ex-wife, Jessica Canseco. (Elite Daily previously reached out to Rodriguez's rep for comment and did not hear back. Jessica Canseco denied the affair.)
Not long after, Playboy model Zoe Gregory told The Sun Rodriguez asked her for "naughty videos" and that they discussed a potential threesome with another woman. (Elite Daily previously reached out to Rodriguez's rep for comment but did not hear back.) Though Rodriguez never commented on the cheating claims, Lopez was seemingly unbothered by the rumors. During an April 2019 appearance on The Breakfast Club, Lopez said, "I mean, it doesn't matter, I know what the truth is. I know who [Rodriguez] is. He knows who I am. We're just happy. We're not gonna let other people come out and tell us what our relationship is."
The latest cheating allegation emerged in February 2021, when Southern Charm star Madison LeCroy claimed she FaceTimed Rodriguez while he was in a relationship with Lopez. A source reportedly close to A-Rod denied the rumors, according to the New York Post, and reportedly, J. Lo was totally unbothered. "Everything is fine with Alex," a source for E! News reportedly claimed. "She doesn't let the cheating rumors get to her and chooses not to pay attention." And though rumors started circulating in March 2021 saying Lopez and Rodriguez broke up, the couple later released a statement, clarifying they are "working through some things" but are still together.
Kate Middleton & Prince William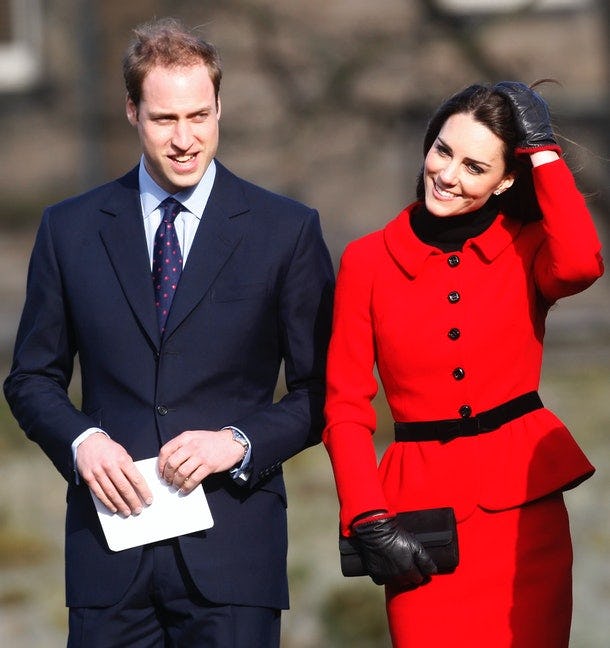 In March 2019, a source for The Sun reportedly claimed Kate Middleton had a falling-out with her friend, Rose Hanbury, a former model and the Marchioness of Cholmondeley. Soon after, rumors began circulating that the drama had to do with a reported affair between Hanbury and Prince William. Reports claimed that the two began their affair while Middleton was away on royal duty and Hanbury's husband, David Rocksavage, was attending business in Paris. (Elite Daily previously reached out to Kensington Palace for comment on the rumored affair but did not hear back.)
The Daily Mail's royal reporter Richard Kay later claimed the rumored rift between Middleton and Hanbury was just that: a rumor. "Both sides have considered legal action, but because none of the reports have been able to offer any evidence about what the so-called dispute is about, they have chosen to ignore it," he said, adding, "These hurtful rumors of a fallout are simply false." The Duke and Duchess of Cambridge never commented on the infidelity rumors, and neither did the Hanburys.
Jada Pinkett Smith & Will Smith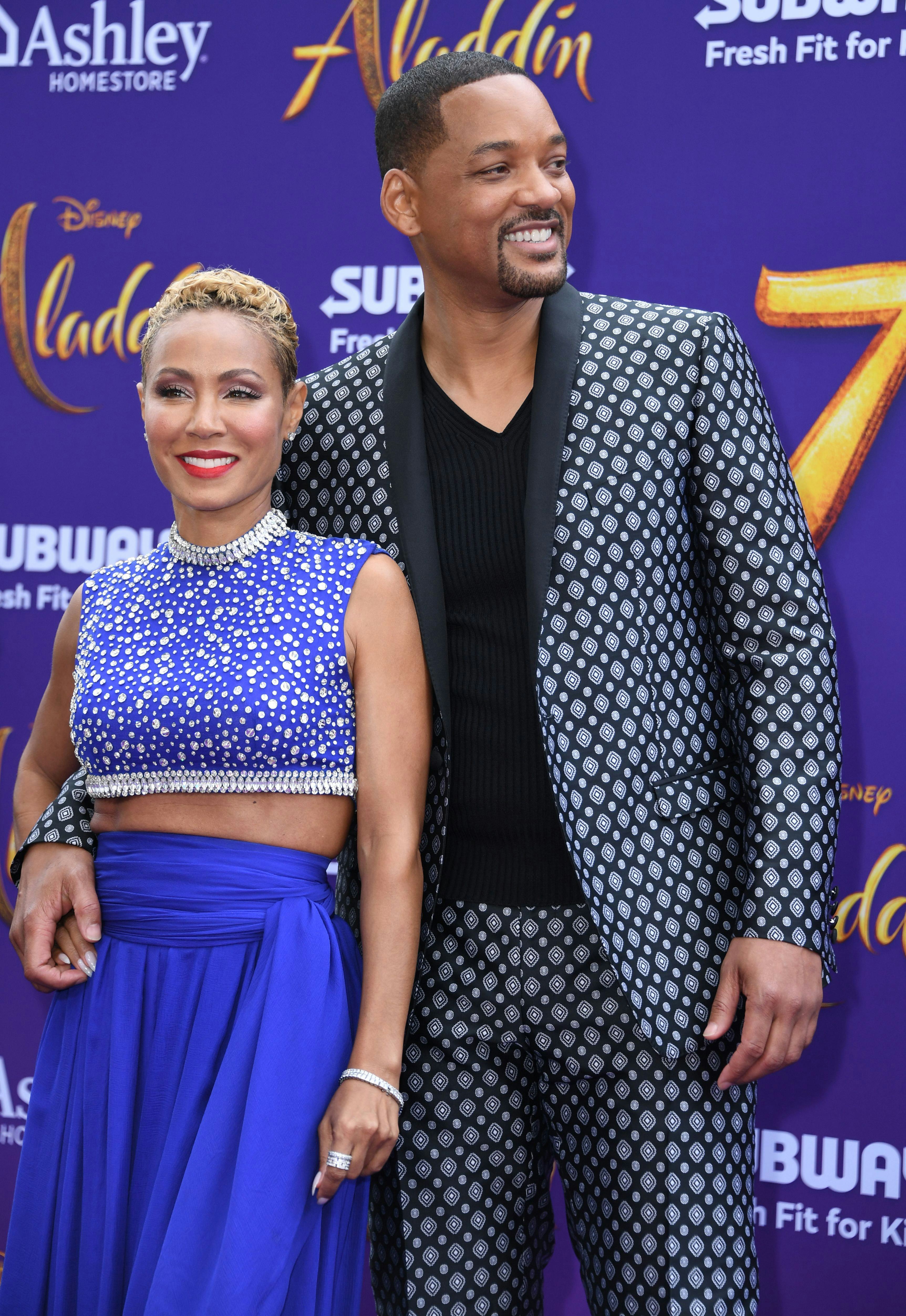 Since walking down the aisle in 1997, Will Smith and Jada Pinkett Smith have acknowledged their union is a bit unconventional. Back in February 2005, Will spoke to the Daily Mail about how he and his wife communicate their sexual desires. "Our perspective is, you don't avoid what's natural," he said. "You're going to be attracted to people. In our marriage vows, we didn't say 'forsaking all others.' The vow that we made was that you will never hear that I did something after the fact."
However, the two got candid about the rules of their marriage in July 2020 after singer-songwriter August Alsina claimed he had an affair with Jada years earlier with her husband's blessing. When Will asked his wife what really happened between her and August during an episode of Red Table Talk, Jada said she had an "entanglement" with August while she and Will were on a break. "I just wanted to feel good. It had been so long since I felt good," she explained. Jada said the experience helped her realize her "codependency" issues and she was able to "do some really deep healing," before she and Will decided to get back together.
Jessica Biel & Justin Timberlake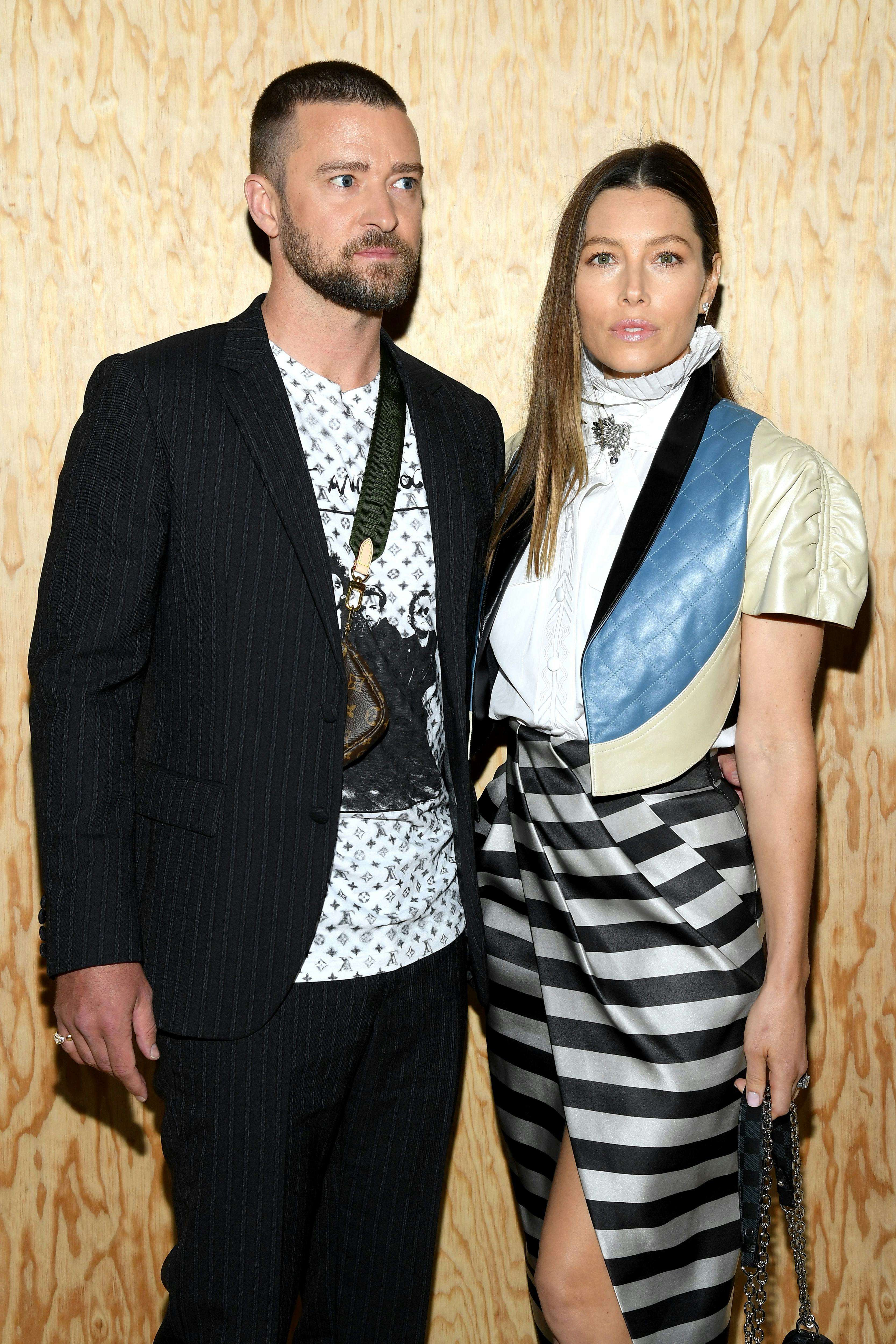 After more than seven years of marriage to Jessica Biel, Justin Timberlake was reportedly spotted holding hands with his Palmer co-star Alisha Wainwright at a bar in New Orleans. Onlookers reportedly told The Sun that the co-stars had been getting handsy all night, but a source for People later claimed that the seemingly flirty interaction was "completely innocent" and that Biel would "stand by" her husband. (Elite Daily previously reached out to reps for both Timberlake and Biel for comment but did not hear back.)
A month later, Timberlake broke his silence and issued an apology on Instagram. "A few weeks ago I displayed a strong lapse in judgment — but let me be clear — nothing happened between me and my co-star," he wrote, later adding, "I apologize to my amazing wife and family for putting them through such an embarrassing situation, and I am focused on being the best husband and father I can be."
Neither Biel nor Wainwright directly addressed the incident, though a rep for Wainwright released a statement to Us Weekly soon after the November 2019 incident saying, "There is no validity to this speculation. They are working on a project together."
Jhené Aiko & Big Sean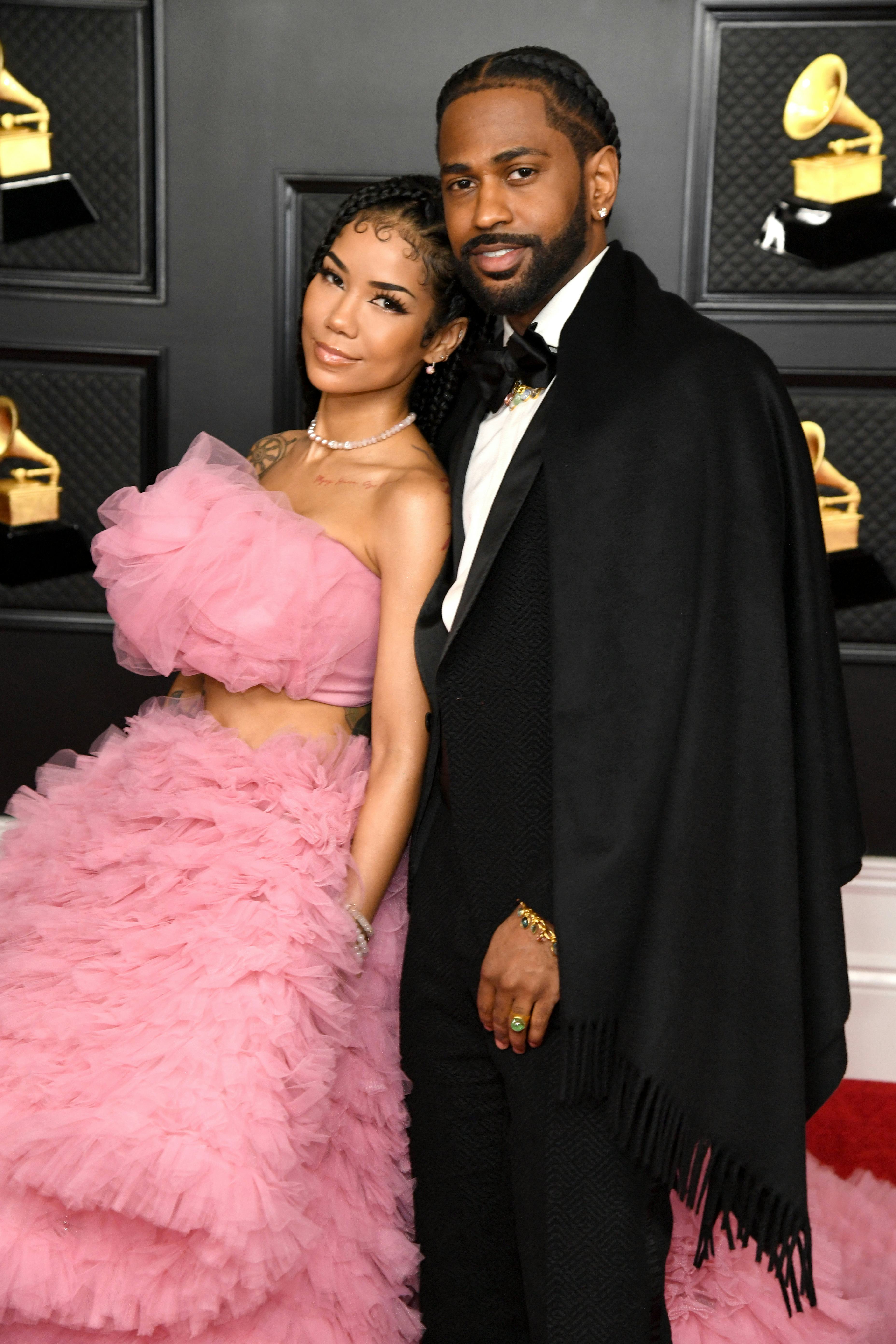 Jhené Aiko and Big Sean's five-year on-and-off-again relationship is definitely a complicated one, but things really got messy for the two in March 2018. That's when the Jasmine Brand blog claimed Big Sean cheated on his girlfriend with singer Nicole Scherzinger. According to a source for the blog, the two were reportedly "all over each other" at their VIP table at a 2018 Oscars after-party, and the source even reportedly claimed Aiko "was pissed" when she heard about the rumored flirtation and "confronted him about it."
Not long after, Aiko denied the cheating rumors with a since-deleted tweet. "Sorry, but nothing about you guy's fan fiction stories are true… I still love you tho," she wrote. Big Sean responded by retweeting Aiko's message with clapping emojis. He also denied the rumors in the comments section of an IG post, writing, "It's not true at all. Y'all wasted no time though telling me how much I ain't sh*t tho with no doubt in your mind… cause the internet said so? Thanks for the support." He and Aiko ended up splitting for a while in 2019, but in 2020, they managed to reconcile and are still going strong. Scherzinger never commented on the rumors.
Gabrielle Union & Dwyane Wade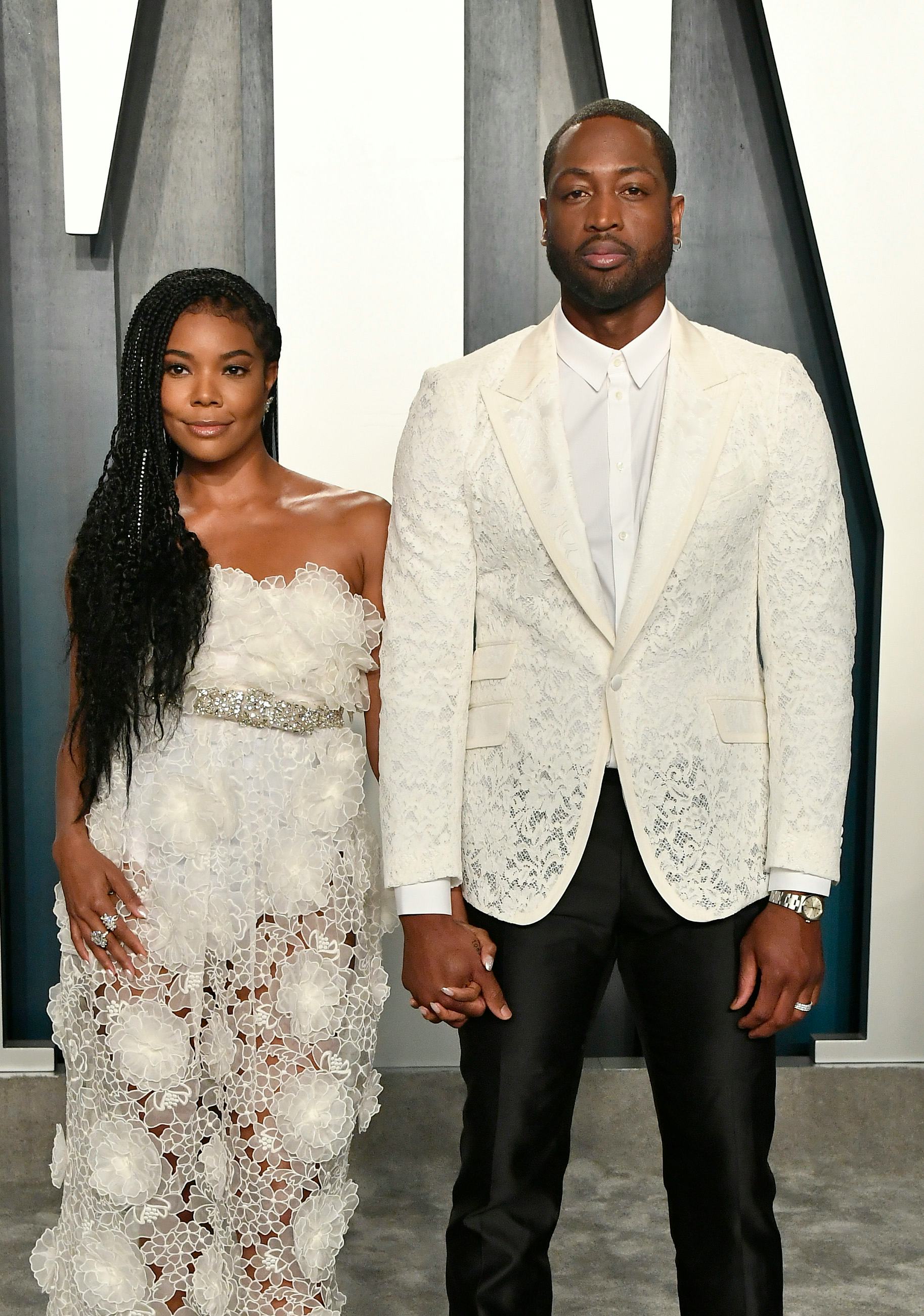 Gabrielle Union and Dwyane Wade have been going strong for over 12 years, but the relationship hit a speed bump in 2013. The two decided to take a break early that year, and during their brief separation, Wade fathered a son with another woman. Wade later told Union the truth, and by December 2013, the two were engaged. It's unclear whether the couple had agreed not to see other people while they were separated, but Wade suggested that was the case in a March 2014 IG post, where he captioned a picture of Union with, "My life mistakes gave me you and my life mistakes almost made me lose you but your love has conquered all and I hope to spend the rest of my life with you."
In his 2020 ESPN documentary, D. Wade: Life Unexpected, Wade opened up about how difficult it had been to tell Union about his son. "I had a child with someone else and I had to tell her. Hardest thing I've ever had to do is man up and tell Gabrielle Union that I've had a child with somebody else," he explained, later adding, "Me and Gab just went through something that you never want to go through, and we still came out of it."
Here's hoping these couples are able to put the past behind them and move on together.
Source: Read Full Article